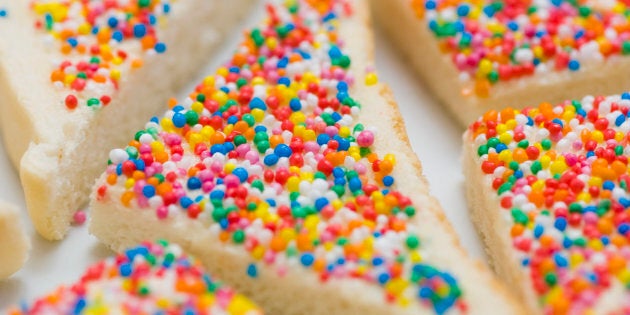 Maybe it's because we're so far away from everything else, but the things we do and say here in Australia get very, VERY misinterpreted and exaggerated overseas.
For example, we could count on one hand the times we've said 'strewth', 'g'day' and 'bloody oath'. Don't even get us started on those vicious drop bears and riding kangaroos to school.
The latest Aussie thing to be hilariously misunderstood is fairy bread. You know, that stuff Australian kids occasionally ate at our five-year-old friend's birthday party. Contrary to a recent U.S. article, we do not eat it "as breakfast, as a snack in-between meals, or after dinner to finish off the meal".
The article also claims that the name 'fairy bread' gives the snack "an air of complex, unknowable magic". Let's be real, to any Aussie, fairy bread is the easiest, cheapest way to make kids happy at birthday parties. Seriously, it's made from cheap butter, even cheaper white bread and sweet 100s and 1000s.
We don't use artisan sourdough bread, we don't used slightly salted cultured Danish butter, and we certainly don't play around with different "rainbow sprinkles".
Here's how we actually make fairy bread.
You will need:
The cheapest, lightest, most nutritionally void loaf of white bread you can find
Generic brand butter, salted or unsalted, it doesn't matter
100s and 1000s
How to make it:
1. Slather the butter onto the slices of bread. Make sure you spread the butter all the way to the crusts ― you want those 100s and 1000s to stick real good.
2. Sprinkle the 100s and 1000s generously onto the buttered bread, making sure there are no gaps.
3. Eat fairy bread until you feel sick.
Click below to follow HuffPost Australia on Snapchat!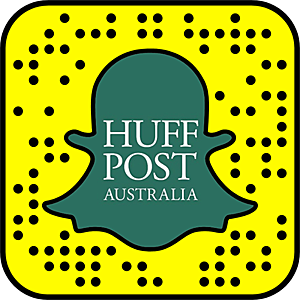 CORRECTION: The amount of butter to put on the bread in this article has been amended.