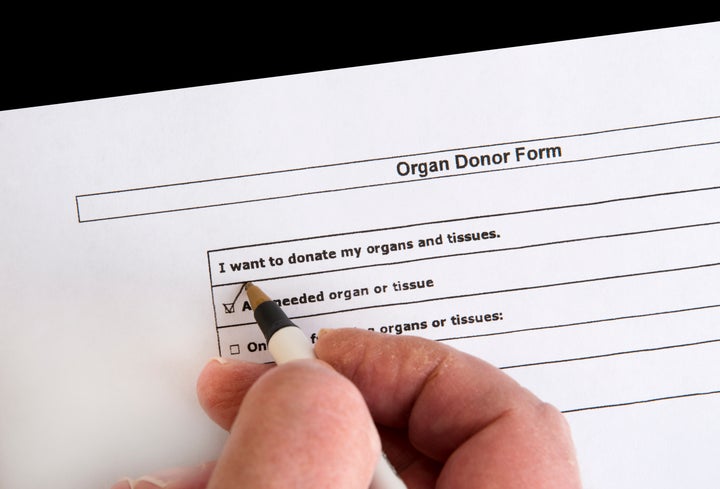 "Just check off the organs you do NOT wish to donate," the clerk at Service Ontario (Canada) told me as she handed me the form.
As I read on and started filling it out, I stopped by the "skin" box and felt a strong shiver travel down my body. "Just like the others, it won't matter then Alyaa. It's not like you're going to need it," I whispered to myself. I filled out the rest of the form, leaving all organs unchecked and handed it in. I was told to wait for my new driver's license in the mail.
When I got back to the car, my mom asked me why it took me so long to renew my license. I told her that I was filling the Gift of Life form to become an organ donor. My mom was furious.
As a devout Muslim growing up in the Middle East, she totally opposed the concept of organ donation. She knew I have been reading on the topic for a while from the books I had piled on my desk, but she did not think I would go through with it. It was Oct. 17 and only two days until my 27th birthday. I just knew I had to do it then, because waiting any longer did not make any sense. It was far from a spur-of-the-moment decision, however. I have been researching the topic for over two years now and could not find any religious, social or economic reason not to become an organ donor.
"I have been researching the topic for over two years now and could not find any religious, social or economic reason not to become an organ donor."
Although I understood the science of transplantation very well, having specialized in pharmacology and biotechnology in university, I have not considered being a donor before ― not even once. Mostly because I grew up in a culture that held the human body as being so sacred, especially so after death. It was not until Saturday, May 3, 2014 that all my old beliefs were shook to the core. I lost my uncle and a major father figure to kidney failure. Today marks the third anniversary of his passing as I sit down and pen (well, type) these words.
At the time, I had left my family in Canada and moved to Egypt, where I lived with my uncle, aunt and cousins in Alexandria. My uncle had been battling End Stage Renal Disease (ESRD) – simply known as kidney failure – for many years, and he had to undergo costly and painful blood dialysis treatments multiple times a week ― but that was only good for so long. In order to have a shot at having a normal life or living beyond a few years, he needed a new kidney.
But living in a country where a formal organ donation registry is non-existent, his options were very limited. There were only two options: 1) a family match, which he did not have, or 2) an informal arrangement, which is the common practice in countries like Egypt. It so happens that my uncle was lucky (read "rich") enough to begin to even ponder the second option. So he received his new kidney.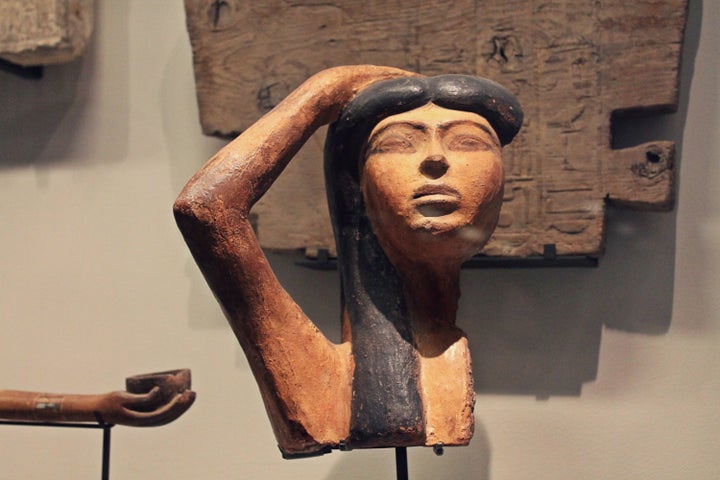 The kidney was far from a perfect match, however, and the doctors far from ethical. A mere four years later, the failure of the new kidney was my uncle's death sentence. I still remember vividly visiting him in the hospital a day before his passing. I told him I wanted to give him a hug as I was leaving, but he was on so many immune-suppressants, and I had a cold that day. I was worried I could compromise him with a virus. Little did I know it would not have mattered then.
Two months later, on the other side of the world, I stumbled across the organ donation section at the University of Alberta student library. I checked out all the books I could and read every piece on the topic that I can. I followed every organ donation organization on social media and read every story I could lay my hands on. Considering every angle to the topic, all reason led me to fully support the cause. Here are the top three reasons why:
1. Contrary to popular belief, it is fully supported by both Muslim and Orthodox Christian religious leaders, which are the two major religions in my culture.
One of the biggest barriers to my decision was religion. I though Islam is against organ donation, and that's why it's so frowned up on in Muslim countries, especially the Middle East.
To my surprise, all religious leaders and evidence from religious scriptures not only allowed but encouraged donations. It made sense to me, because if you are spiritual, you believe in the soul, and the body is but a vehicle.
It then dawned on me that opposition to donation was merely a cultural wisdom passed on from my great great ancestors – the ancient Egyptians ― who went to obscure measures to preserves bodies for the afterlife. I can still recall a visit to the Egyptian Museum of Cairo, where a note next to a young woman's body stated that she died because of tooth problems that could have been treated. But in the ancient world, people would rather die than remove a tooth from the body.
It sounded unreasonable then, as it sounds unreasonable now, that someone would die because others still believe in the ancient traditions of taking their organs (treasures) to the grave.
2. Having a formal organ donation program makes perfect ethical and economical sense.
In Egypt, a formal organ donation and transplantation program is mentioned in the law but to this day, almost 20 years later, it is yet to be implemented.
Without organ donors, patients often have to resort to the black market to obtain their organs. Organ trafficking is an ethically gruesome business that results in a lot of exploitation and suffering to the society's most vulnerable – often the poor and recently war refugees. These "donors" are usually either forced or under-paid and mistreated, resulting in either their death or irreversible health consequences. Having more voluntarily registered donors will eliminate the need for people to resort to this black market. It is simply a supply and demand formula.
3. It makes practical sense.
It may sound harsh, but once you're dead, there is no use to your organs. Whether you choose to get buried or cremated, you are bound to return to earth and enter the carbon-based cycle of life. So why not use that to extend someone's life?
"It then dawned on me that opposition to donation was merely a cultural wisdom passed on from my great great ancestors – the ancient Egyptians."
OK, I know, it's not that simple. It certainly was not simple for me to think about my own death and the fate of my body. But it does not have to be complicated, either. With scientific advancement, I am hopeful we will grow whole organs form stem cells and the need for donors will be obsolete. But until then, millions of lives can be saved if more and more people decide to register as organ donors.
In February of this year, I got into a car crash, where a truck driver simply did not see my car and almost crushed me, my twin, and a friend. My car was destroyed, but I am so grateful we got out unhurt.
To my surprise, one of the thoughts that popped into my head was that I am so glad I registered to become a donor. I thought that if anything had happened, at least my life does not have to end with me. The thought that my organs could potentially save others gave me an unexpected sense of relief.
That day, I ― uncertain as I was before ― knew for sure that I had made the right decision. I know what it feels to lose someone dear, and I would not wish this feeling on anyone, especially if it can be saved by one selfless act.
So, I am sorry, Mama. I know the thought of losing me scares you, let alone debating what to do with my body. You are the most selfless person I know, and it seems I might be getting a dose of that from you. So please forgive me, as I will not be needing my organs when I go, but somebody else might need them for another shot at life.
Note: If you want to learn about organ donation, transplantation or have any questions about becoming an organ donor, tweet me @alyaayounis with any questions you may have. Let's #havethechat about #organdonation.