"At every tech business event I attend, it seems like I'm the only Latina there," said Lorena Chatterjee, member of tech entrepreneurship group Latino Startup Alliance and Cofounder of LEAP Commerce.
Those sentiments were shared by many of the Silicon Valley sisterhood last week as we gathered at the first meet-up event of the ELLA Institute -- Latina Leadership Network (LLN), a group of nearly 2,000 Latina professionals on Facebook. We're here, we've organized. We're ready to serve when called upon. We're stepping out to ensure more of us assume leadership positions across this nation we love. Plus, we're actively mentoring our youngest Latinas to multiply our impact.
This networking event at Margarita's restaurant in Redwood City preceded the San Francisco Bay Area visit of Supreme Court Justice Sonia Sotomayor to speak about her memoir, the New York Times bestselling book My Beloved World. Most of us at the LLN meetup had the honor of later shaking her hand.
What's unique about this group of professional women, each one a social media user or influencer, is that unlike many Facebook groups that form online and stay online, we are determined to really be together, to collaborate and to support each other in any way necessary. So Silicon Valley group leaders Hilda Ramirez, Maria Hernandez and Stephanie Bravo went to work finding the venue and lining up sponsors.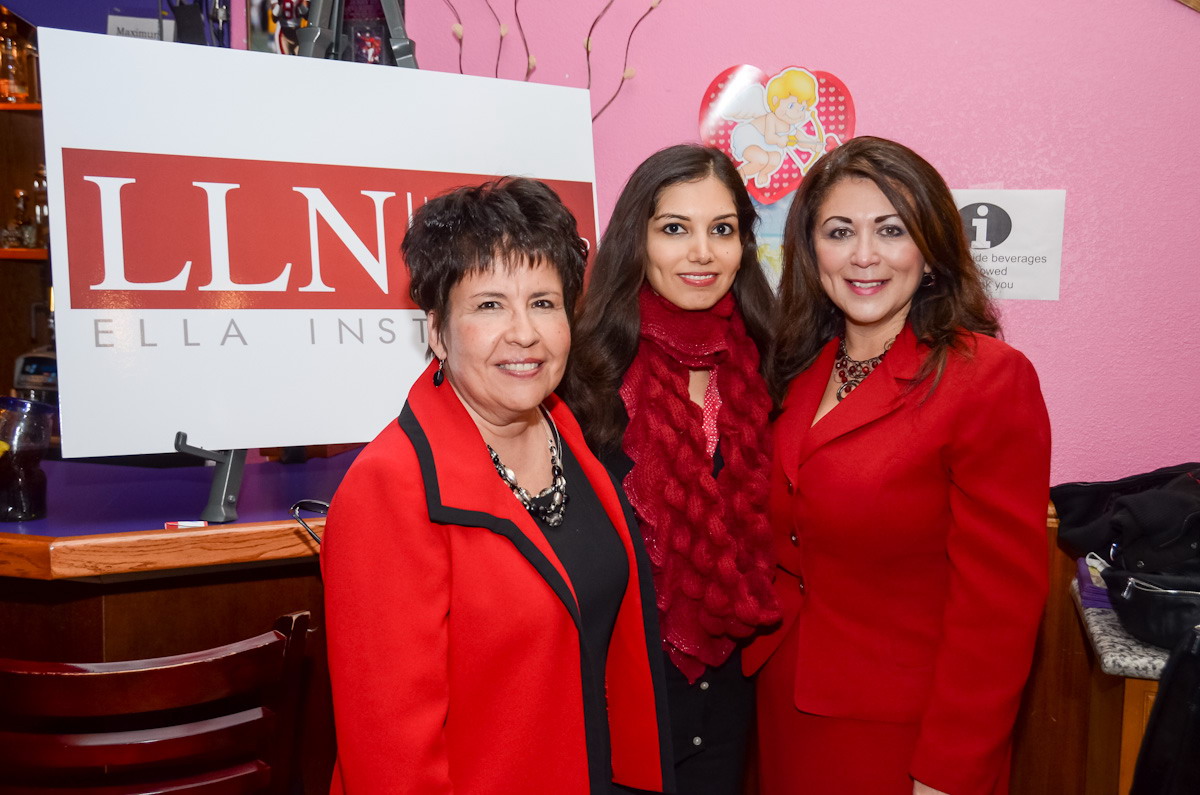 Together with New York Life, Bay Area publishing and marketing firm Gracefully Global Group joined LAM and others to sponsor this first meetup. The organizers promoted the event on Facebook and Twitter and the LLN members came.
Air Force Staff Sergeant Pam Campos-Palma, an Air Force Reservist and student at Portland State, drove 11 hours south with her boyfriend Waylon to attend the events. Others cleared their typically overscheduled afternoon calendars filled with business meetings and children's after-school activities to gather. Still others arrived after work just long enough to grab a taquito and exchange hugs with friends previously known only through Facebook. If you were walking by that night, you couldn't miss the huge gathering of women wearing ELLA Institute red heading over together to the Fox Theater in visible anticipation of the Justice's presentation.
What's incredible is that all of this happened less than seven months after a summer Twitter party attended by over 200 Latinas. That Twitter party led to the formation of the LLN Facebook group the next day by ELLA Leadership Institute Founder, New York's Dr. Angelica Perez-Litwin. The group quickly grew to 700 Latinas by the end of week three. It's now approaching 2000 women, most in leadership positions across different segments of American society. If not already in leadership positions, they've joined this group aspiring to get there by networking with hermanas eager to mentor them toward that goal. "Dime con quien andas y te digo quién seras," comes to mind.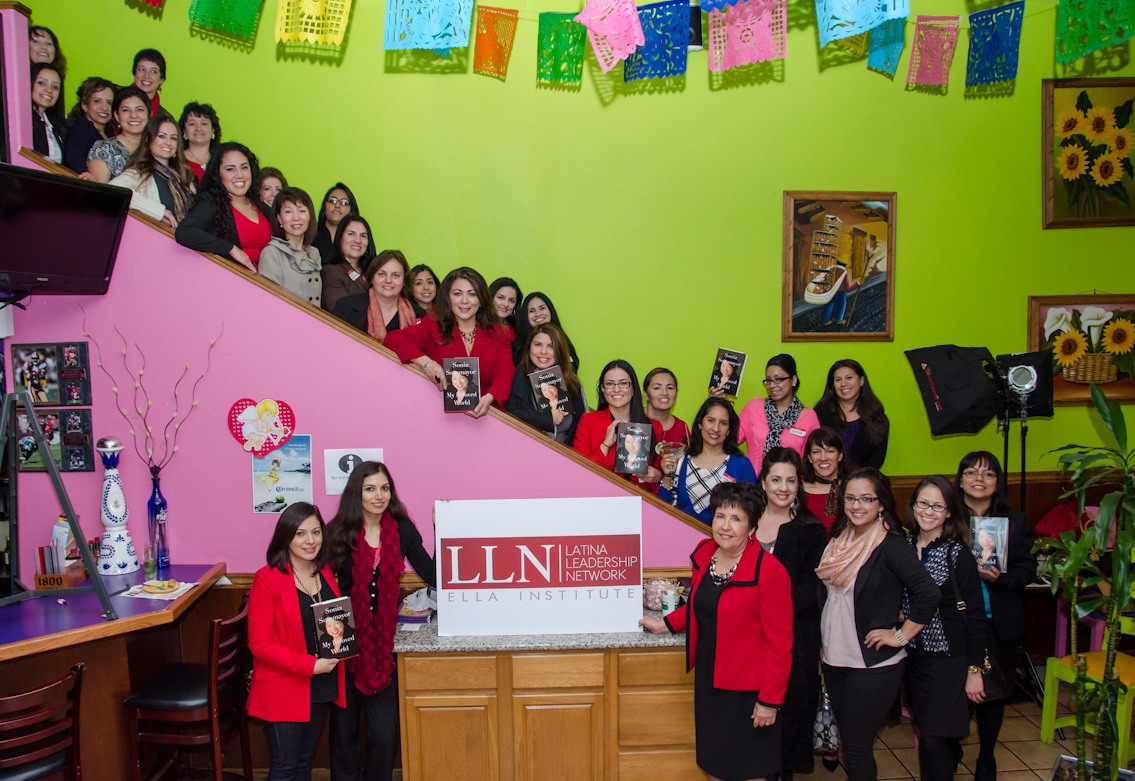 A case in point is what happened when the group's leader Angelica recently posted a request on the group's Facebook page. "We would like to take an inventory of how many Latinas in this network have advanced or professional degrees. This would be a great way to celebrate your educational achievements, and also allow other members to connect to you if they have questions about pursuing the type of degree you have. Please state your degree and the field in which you completed it."
As the list of academic credentials grew, the realization of who's in the group and the power collectively wielded became apparent. They listed master degrees in Organizational Leadership, Landscape Architecture, Biomedical Sciences, Software Development & Project Management and International Business. There were multiple law degrees and doctoral degrees in Executive Leadership, Educational Management, Clinical Psychology, Community Psychology and more. Their roles included business owners, professors, authors, entrepreneurs, bloggers, clinicians, consultants, government officials, marketers and attorneys to name a few.
As the first west coast meetup of the ELLA Institute Latina Leadership Network demonstrated, Latinas have mobilized to create additional ripples of the economic, political and educational opportunity kind. This really shouldn't surprise anybody in a state where demographers announced last week that Latinos will be the state's largest population group next year. After all, this is the area where several Latinas have won recent elections to serve as mayors of their cities. Read about one here.
What's different now is that we've quickly organized nationally by the thousands, using real-time social media platforms to collaborate, brainstorm, network, influence and lead.
Ms. Chatterjee said it best: "We are all conquering mountains in our respective fields, which merits acknowledgement and celebration. We must support one another and those striving to achieve their own successes. Justice Sotomayor sharing her personal story only unites the story of our collective struggles and accomplishments."
That's the call to action: join us and share YOUR story with us; it becomes our inspiration and strength to strive for even higher achievements. It's been said by many that as women we do not toot our own horns enough when it comes to our achievements. Watching the nation's first Latina Supreme Court Justice on stage, getting the opportunity to answer questions about her achievements, mixed in with deeply personal childhood details we understand, has suddenly made it imperative that we Latinas unite.
We must openly speak of our achievements. "To succeed in this world, you have to be known to people," Justice Sotomayor reminds us on page 218. We must step up the leadership and mentorship action. Through the ELLA Institute-Latina Leadership Network we are doing that.
And in case you're wondering, the group intends to create an ELLA LLN chapter in every major city in United States. Two down... thousands more to go.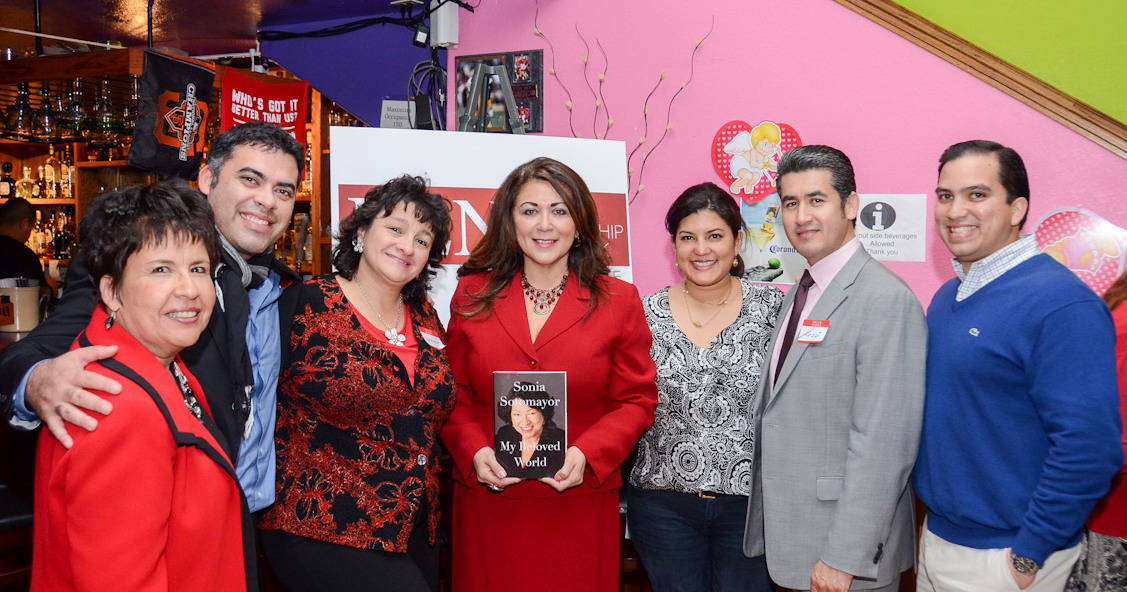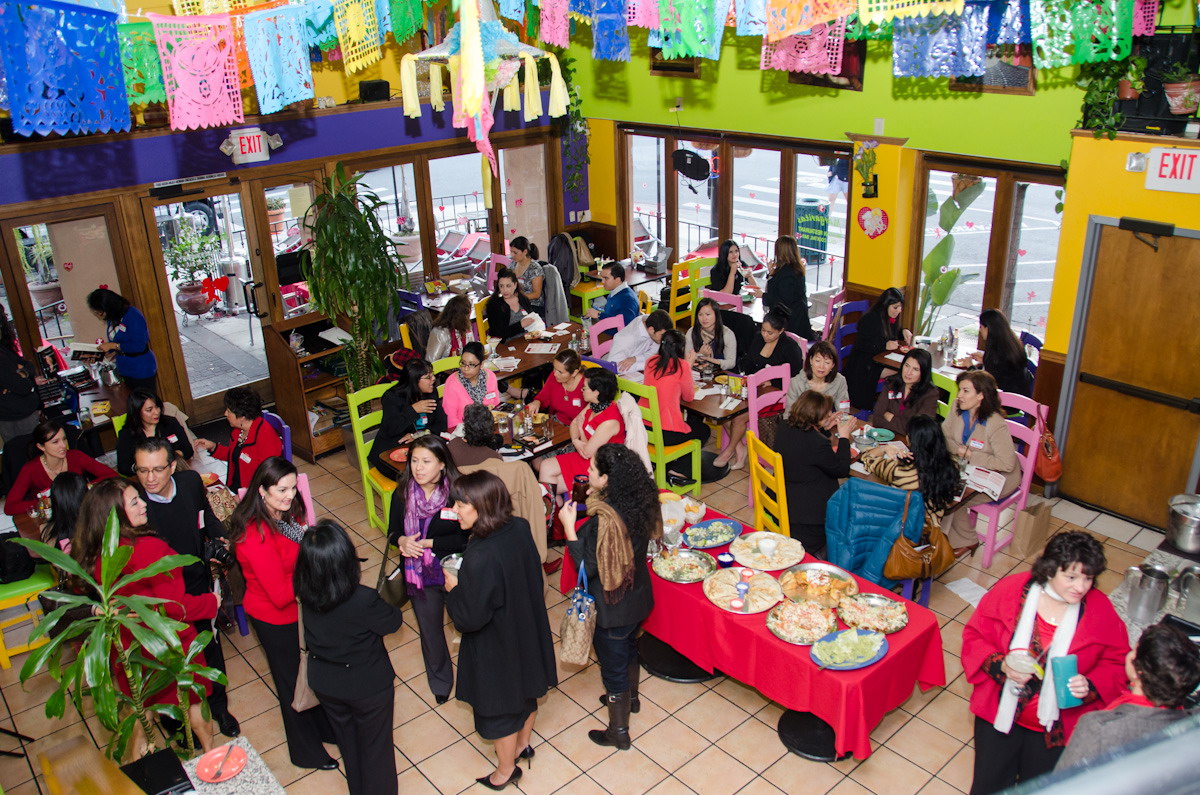 [Photo credits to Roberto Gonzales]