"When you're charged with working together for most of the remainder of your life, you have to create a relationship," she said.
"The nine of us are now a family and we're a family with each of us our own burdens and our own obligations to others, but this is our work family, and it's just as important as our personal family."
Kavanaugh's divisive confirmation process captured the nation's attention after Dr. Christine Blasey Ford publicly came forward with allegations of sexual misconduct against him.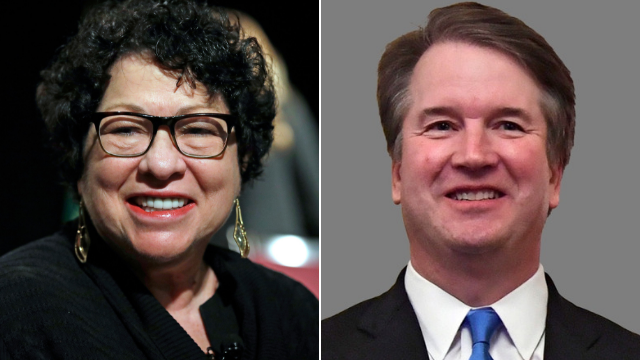 For Sotomayor, the newest addition to the Supreme Court bench will now be judged on how he acts moving forward in his new post.
"It was Justice [Clarence] Thomas who tells me that when he first came to the Court, another justice approached him and said, 'I judge you by what you do here. Welcome.'" she said. "And I repeated that story to Justice Kavanaugh when I first greeted him here."
Thomas was similarly embroiled in controversy in 1991 when law professor Anita Hill alleged that he repeatedly made sexual advances despite her rebuffs.
He, like Kavanaugh, was also narrowly confirmed by the Senate.
Check out some of Sotomayor's interview in the clip below:
Popular in the Community