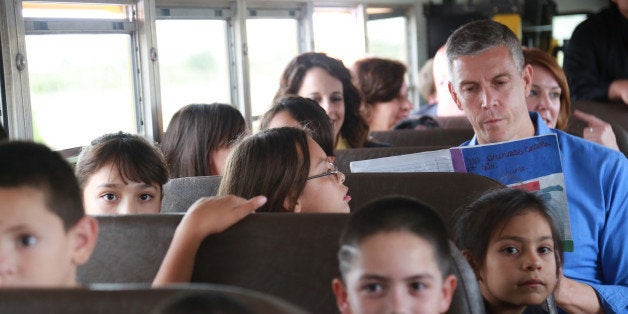 President Barack Obama is widely expected to address income inequality in his 2014 State of the Union address Tuesday, and education advocates hope the nation's schools will figure into that picture in a major way.
But despite huge racial and socioeconomic achievement gaps among public school students, many expect the president's agenda-setting speech to focus once again on the system's bookends: expanding preschool and making college more affordable. "I'm expecting pre-k mostly," said Kate Tromble, legislative director for the Education Trust, a Washington, D.C. based education lobbying and advocacy firm. "He'll just make a further call for how important it is and how we need to have it and how Congress isn't giving him what he's proposed."
Few education observers say they expect Obama to issue any new, sweeping policy proposals. Instead, they anticipate he'll put new rhetorical force behind the ideas he presented last year that have yet come to fruition -- such as preschool expansion.
"It would be great if he talked more fundamentally about the inequity in our education system … as opposed to just talking about this program or that program," Tromble said.
In a sign that education will at least somewhat factor in to the speech on the whole, U.S. Secretary of Education Arne Duncan's public schedule for the week is almost blank, indicating that the White House might send him on trips to support the ideas Obama will express in the State of the Union.
Last year, after The Huffington Post was first to report on administration officials floating a new early childhood education plan, Obama announced a new program that would use a state-federal partnership to fund new public preschool slots for 4-year-olds whose families make less than 200 percent of the federal poverty line.
Shortly afterward, the administration wrote in its budget that it aimed to pay for the program's estimated $100 billion pricetag with a new tobacco tax. This didn't sit well with the tobacco industry -- or with Congress, apparently. Despite Duncan traveling the country to promote the new plan to Republicans, it failed to garner enough support to pass in its entirety. A few Democratic Congressmen announced a bill to make the program a reality, but they had minimal Republican support.
Despite the administration's lobbying to get parts of that measure into the recent omnibus budget bill, that legislation instead gave new money to a Race to the Top competition geared toward early learning. That competition could ostensibly be used to fund a preschool expansion of sorts -- albeit on a limited basis.
Kris Perry, who heads the First Five Years Fund, an early education advocacy group, hopes Obama will make a more forceful push for it this year. "If things are going really well he might discuss the number of the dollars that he would like to see added or invested in early education," Perry said. "To get a big enough system to take on all these kids who don't have access it would have to be a bigger number than what's in the budget."
But with the recent focus on education's bookends, some wonder whether K-12 has been forgotten, even after Obama's first-term focus on the Race to the Top competition and the announcement that states could apply for waivers to escape from some of the No Child Left Behind Act's cumbersome provisions. "In the second term they haven't done a lot," Tromble said. "They extended waivers. They haven't done anything new on them."
Tromble and Charles Barone, policy director of Democrats for Education Reform, both dinged the administration for what they see as Obama stepping back from a major promise for educational equity. For years, activists have pushed the White House to enforce a statute of No Child Left Behind that states "ensure that poor and minority students are not taught at higher rates than other children by inexperienced, unqualified, or out-of-field teachers." After initially saying that states that want to renew their NCLB waivers must show by October 2015 that poor and minority students aren't disproportionately taught by low-performing educators, pushback from state superintendents prompted the administration to nix that requirement. The administration cited a "50-state strategy" to enforce equitable distribution of teachers, but it has yet to flesh out that proposal.
"They had it on the table, and they backed off," Barone said. He hopes Obama revives this idea in the State of the Union, but he's not holding his breath. "They've been putting it off for 12 years."
Rick Hess, a scholar and author at the conservative American Enterprise Institute, has another theory for the administration's focus on the margins of education rather than the middle: "There's so much distrust from Republicans on the Hill that they're not going to move on anything … and the administration has pretty much maxed out what it can do through waivers and Race to the Top."
But even if Obama does focus more on poverty than education policy, the outcome could be good for schools, said Randi Weingarten, president of the American Federation of Teachers union.
"If we hear as expected that the president is going to talk about how to raise income or how to create strategies for more of a shared prosperity, that would be very good news for education," Weingarten said. "If we hear strategies about how to mitigate poverty, that would be very good news for education."
Before You Go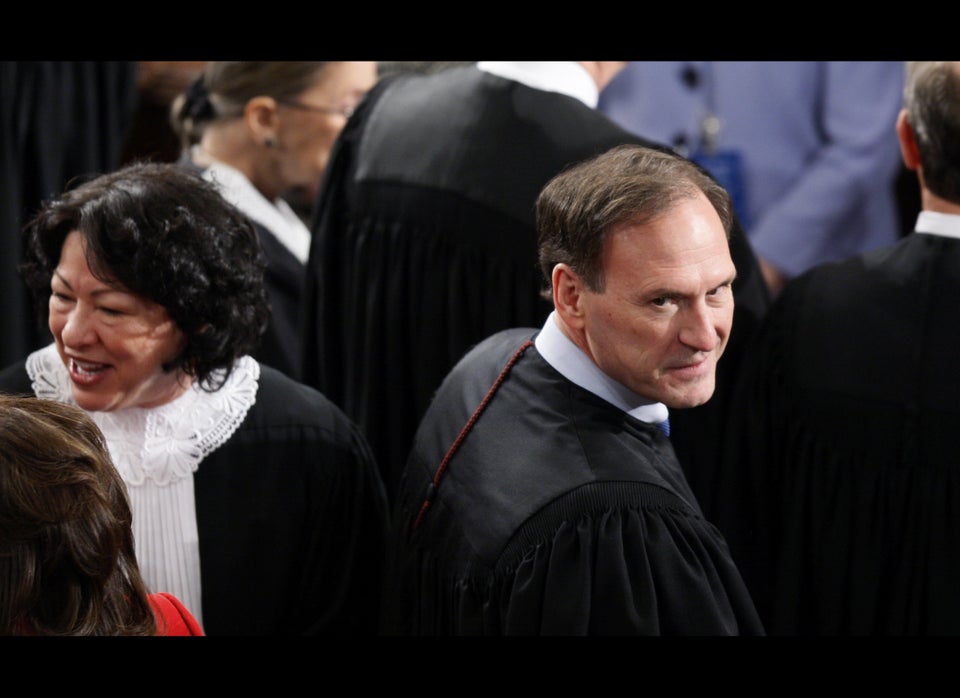 Unforgettable State of The Union Moments
Popular in the Community