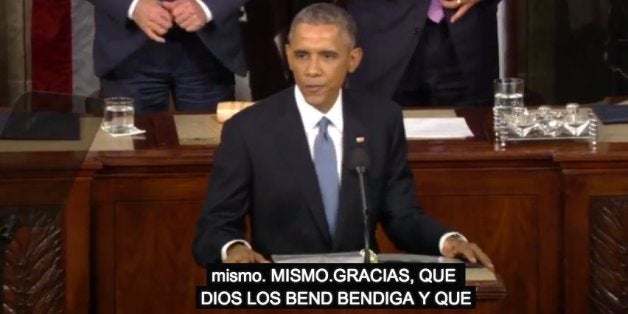 The White House YouTube account offered a version of Tuesday's state of the union speech with Spanish subtitles.
Most of it flew by so fast it was impossible to catch to anyone but hyper-caffeinated speed readers. The captions that did remain on the screen long enough to read often contained egregious errors that made the text incomprehensible.
It appeared that more than one translator was on the job -- one who wrote normally and one who wrote in all caps. The all-caps translator was responsible for the lion's share of the errors.
Check out a sampling of how awful the Spanish-language captions were below.
'FUT OWR E'?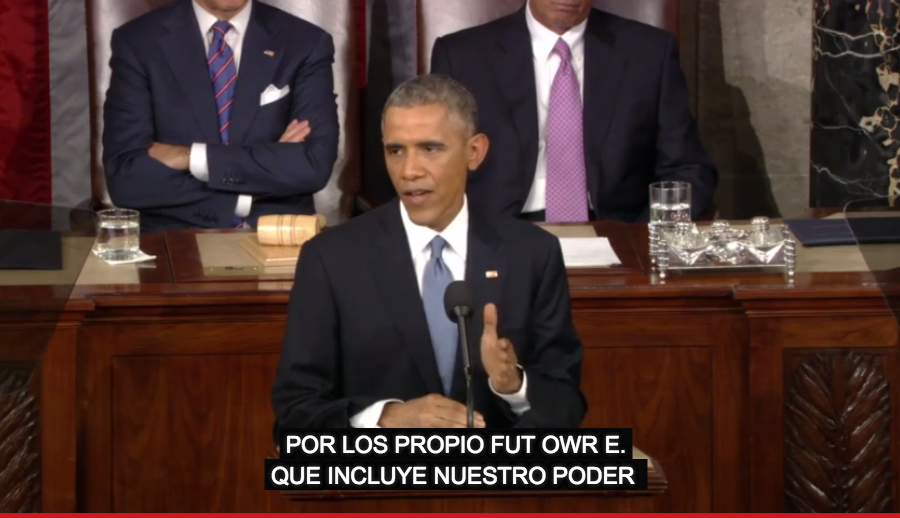 'K' is not commonly used in the Spanish language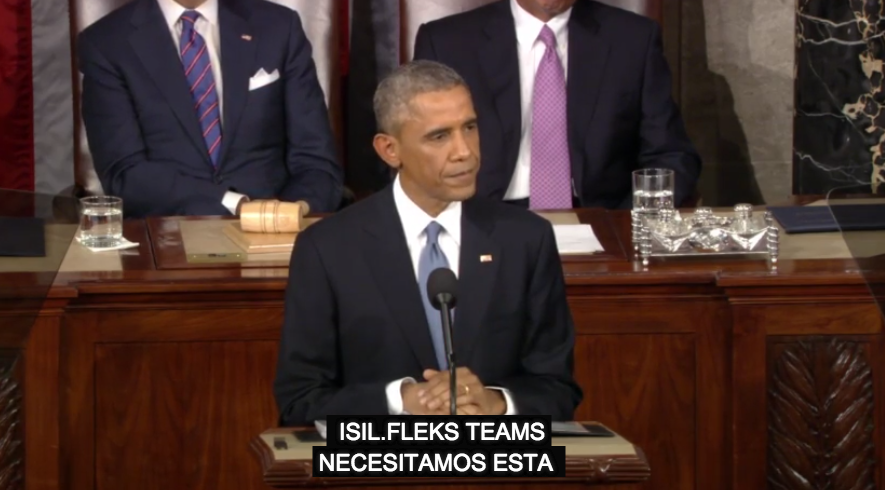 Proud masses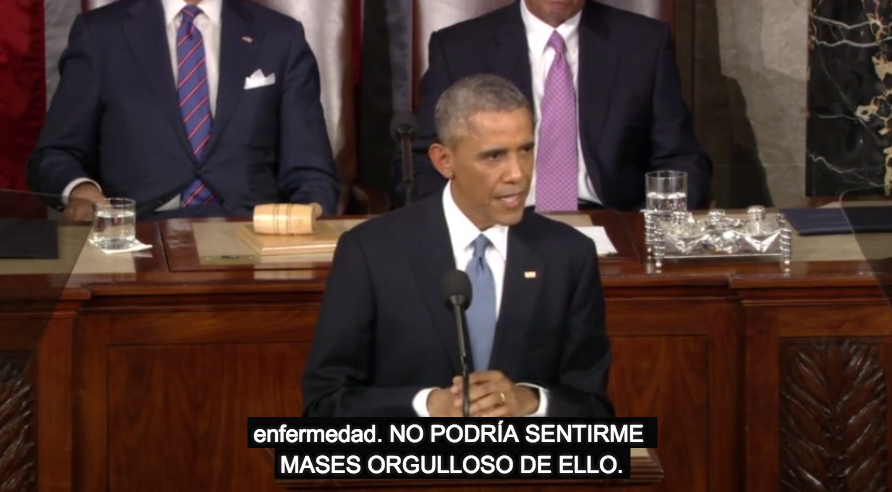 No time to hit backspace!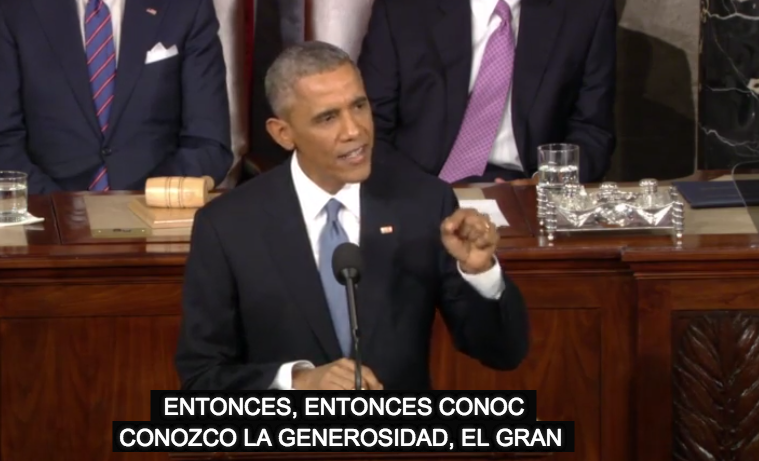 Made up words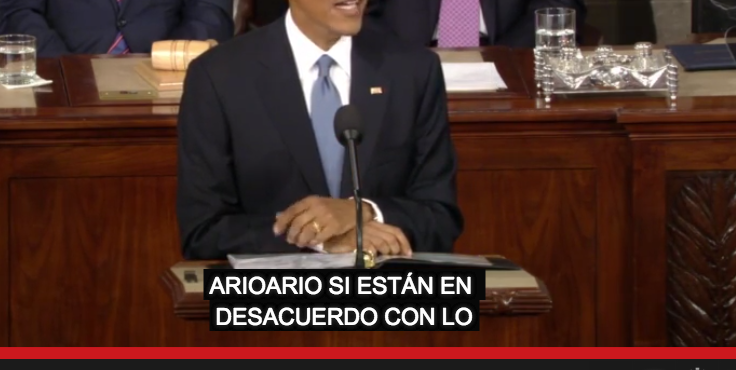 Bad grammar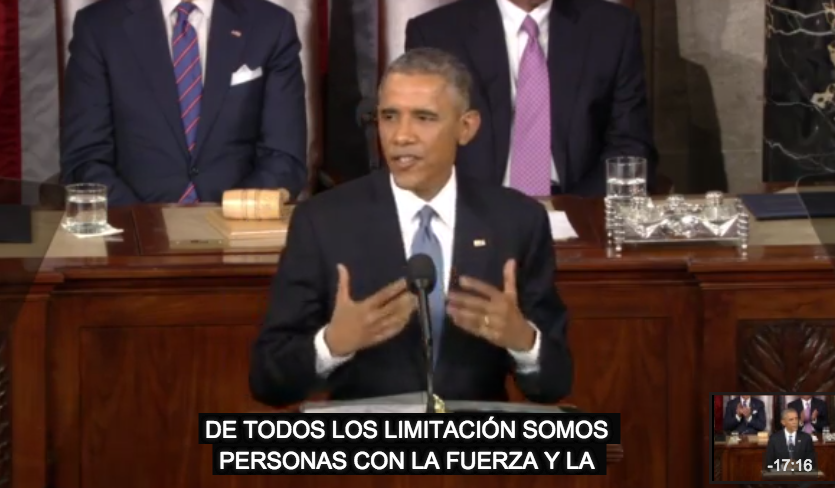 "President Koontdles"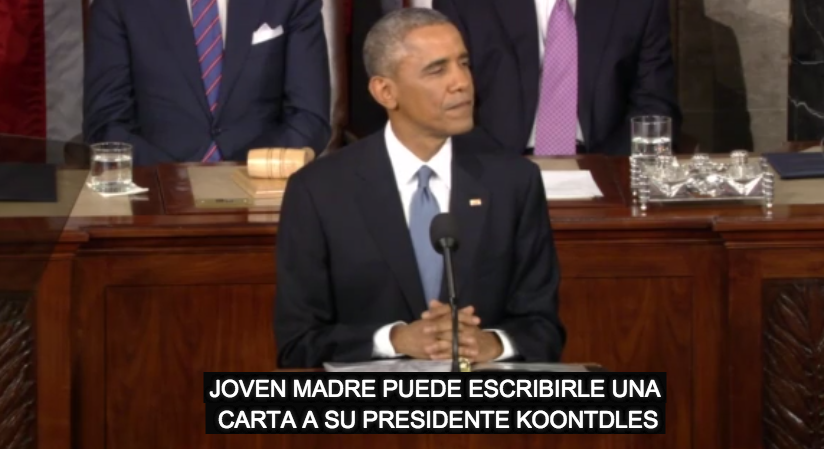 Viv inés ensias?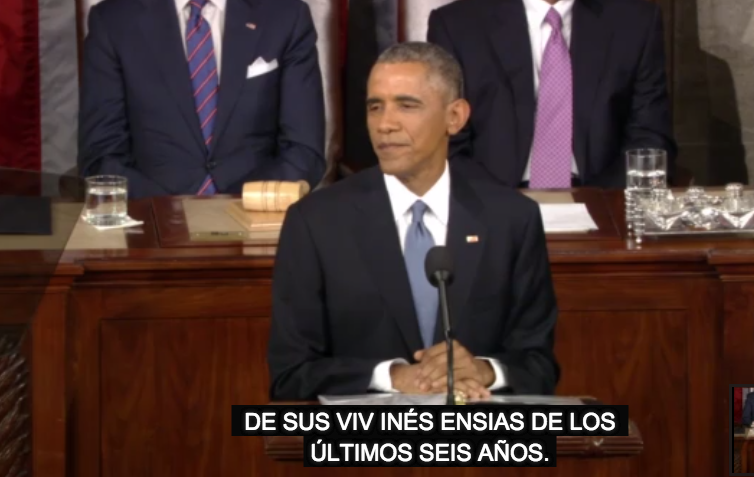 now. NOW. THANKS!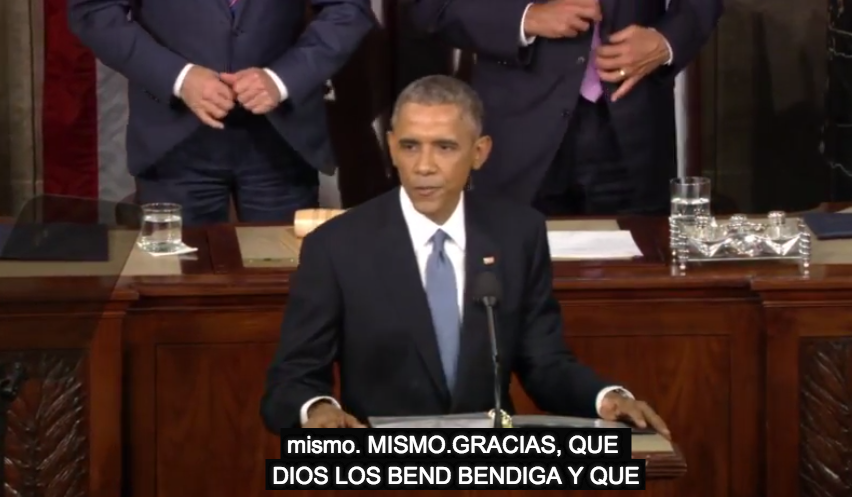 Popular in the Community