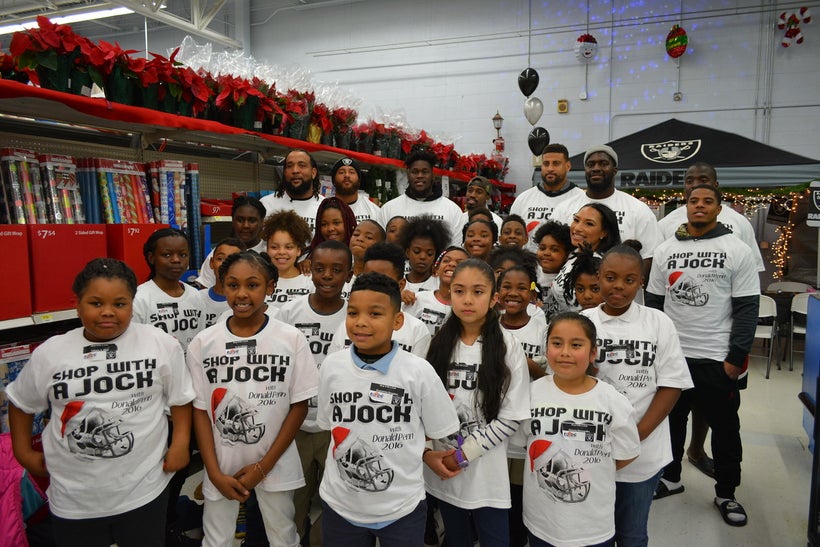 On March 27, 2017 Oakland's surgically reconstructed, still beating heart was once again ripped from its chest. The news was everywhere. The city of the underdog was to lose its greatest source of pride to the city of sin. To the most loyal fan base in football, this was the ultimate display of disloyalty. A blow crippling from both an emotional and economic standpoint and to culture and community already in turmoil… potentially a death sentence. We can talk about the tears shed over years spent in support, but that's not what this article is about. It is about the soul of a city. To the nation our Raiders have always been more than just a football team, but to Oaklanders I daresay their connection is rooted and solidified at their very core. The history, style, attitude and mystique that players and fans alike are infamously remembered for, is a direct reflection of the city, its people and its problems…The very black hole which spawned them.
Just how far do these roots reach? 45 seasons deep. My perspective is that of a life- long resident and fan however, that perspective is coupled with that of East Oakland's fiercest and loudest advocate 30 years deep. My life's work has led me to celebrate my people and the individuality that makes my city one of a kind. Sadly, recent years have seen a rapid evaporation of our unique Oakland culture, as well as, our once legendary diversity. At one time I would argue that we were the most diverse city in the world. Now, I find my city in a vast transition that would see the fire that is our unique individualism and cultural diversity stamped out by gentrification and picked clean by culture vultures. A relentless urban economic war is waged on the lower-class neighborhoods and longtime residents of Oakland resulting in what I see as a forced exodus. My neighborhood, East Oakland, is not only home to all 3 Oakland teams, (Athletics, Raiders, and Warriors) it is the largest, poorest, most densely populated area in the city. After the A's move downtown and the others vacate, we are left with a geographic and financial hole in which an International airport and local zoo are left to carry the economic weight of 3 sports franchises. As I fear for my community and my young people, I dread this decision may become a nail in the coffin of our city's great legacy. It is all the more painful to think some of these hammer blows are dealt by the same hands that helped shape the identity that has made Oakland the mecca for social justice and pop culture it is and has been since the 1960's. In East Oakland, insurmountable odds are addressed routinely, we shall continue to fight for our children and our Oakland.
The rise of the Raiders in the NFL coincided with rise of the Black Panther Party, Black Power and Peace movements in the Bay Area and across the United States. Just as the citizens marched to break barriers on the streets, The Raiders fought the good fight on and off the field, creating a culture of breaking barriers within the organization that lasts to this day. These battles, whether fought in politics or on the gridiron, made the Raiders synonymous with the emergence of the civil rights movement in the Bay Area. For as long as they've been around, they are consistently and unapologetically first to stand in the way of injustice.
As a young girl, I would listen to the radio, watch television and read about my team in the papers, they were often characterized as thugs and bullies. Admittedly, this rebellious reputation was earned through (among other things) their sheer style of play. But where the mainstream saw a rowdy bunch of pirates, I saw scholars, businessmen, investors, activists and role models all loyal to the soil, (Community). Their example of grit and excellence made me proud to wear black. For me, their truest contribution was instilling a sense of pride in who you are and where you are from, a tool I find imperative on many if not all of my colored youth's roads to success. Jack Tatum, Raymond Chester, Art Shell, Tom Flores, Jim Plunkett, Eldridge Dickey and so many more. These were the positive male role models of color that the kids could actually see representing their city and perhaps more importantly themselves.
As an adult, I look out the windows of my youth center and reflect on bonds, relationships and experiences facilitated by players like the late Darrell Russell, the late Thomas Howard, Kirk Morrison, Nnamdi Asomugha, Kamerion Wimbley, Mike Mitchell and current offensive linemen Donald Penn and Rodney Hudson. Our heroes gave time directly to the kids, sharing a bond and connection that has become legendary in our hallowed halls, stretching back to the first visit by wide receiver, Desmond Howard in 1996.
As Oakland, along with San Diego and St. Louis, have fallen victim to their lack of free money, I look to the future. The NFL's message is clear, when you move 10% of your franchises from independent markets to Los Angeles and Las Vegas; the fans are not your priority. When you lose for 14 straight years then change cities at the first sign of success, the fans are not your priority. But what are the repercussions? Oakland is a hot bed for physical talent, but this is not the south. The football culture established by our Raiders will slowly disappear from pop warner on up, youth soccer is already putting a dent in participation. The best word you can use to describe the Raider Nation is "loyal". To the Oakland fans, you have betrayed them not once but twice… it will remain fresh in their memory. In our forgotten tenure as a major sports franchise holder, we have amassed 8 championships across 3 sports. While the 70's was no doubt Oakland's decade of dominance each one of our squads has since brought a ring home to the town. Thus in these dark days, my city's resilient, never give up attitude shall be put to the test yet again. Through our commitment to excellence, we know Oakland's return to glory is eminent.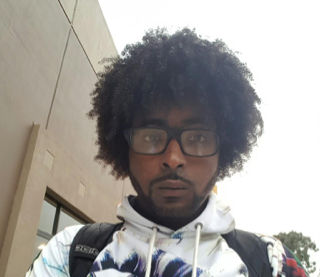 Calling all HuffPost superfans!
Sign up for membership to become a founding member and help shape HuffPost's next chapter
This post was published on the now-closed HuffPost Contributor platform. Contributors control their own work and posted freely to our site. If you need to flag this entry as abusive,
send us an email
.