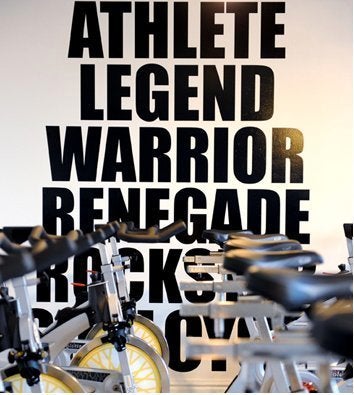 LA is getting some soul. SoulCycle, the increasingly-popular, "cool kids" spin studio from New York City is hitting the West Coast! SoulCycle cracked open the doors to their brand new West Hollywood location on Friday and it's off to the races. Owners Julie Rice and Elizabeth Cutler founded SoulCycle in New York City after struggling to find a work out they could fall in love with. Cycling, for both of them, was satisfying physically and mentally. SoulCycle offers action-packed classes with top instructors and music that make it more than easy to burn those calories in class. SoulCycle is nothing short of a phenomenon in NYC. Classes fill up very quickly in advance and the room is packed with insanely good looking people. But hey, that doesn't sound so different than LA.
Let's call a spade a spade. SoulCycle has a lot of competition in the area. Every gym, from L.A. Fitness to Equinox offers a slew of cycle classes every day, and that's not even mentioning some of our favorite spin studios in town like CycleHouse in West Hollywood and YAS in Venice. HuffPost LA had the chance to catch up with Julie and Elizabeth last week to hear a little bit about how they plan to set SoulCycle apart.
1) How did SoulCycle get off the ground in NYC? What were your biggest challenges and biggest rewards?
Julie: When we started SoulCycle, we worked the front desk, got to know each rider personally, knew how many towels they needed during class, what temperature they liked their water -- that personalized service has not changed and will not change as we grow -- knowing and caring for each rider has been the true key to our success. We have learned more about SoulCycle handing out towels and water at the front desk than we could have ever learned sitting in an office.
2) How will you set yourselves apart from some already awesome spin studios here in LA?
Elizabeth: You not only get an amazing cardio workout and burn between 400-700 calories, but you also strengthen your core and tone your upper body using hand weights on the bike. The exercise program focuses on the "energy of the pack" and creates a strong community bond between the riders. The rhythm-based rides hosted in candlelit studios make riders feel like they are partying in a healthy nightclub.
3) What is the best and worst parts about cycling? Which artist has top rotation on your workout playlists right now?
Elizabeth: The best is when the entire class is moving as one to the beat of the music. The worst is laundry! Because we ride so often and sweat so much, we are always doing a wash. We are both loving Foster The People right now.
4) How do you define soul?
Julie: SoulCycle is more than a physical workout, it combines a mental component of inspirational coaching with a kick ass workout. SoulCycle's goal is to help people find their personal strength and joy through exercise. What really sets us apart is our amazing community of SoulCycle riders, who support each other on and off the bike and never cease to amaze us. We cannot wait to grow what will be an incredible Los Angeles community!
5) Any plans to move to sunny Los Angeles?
Julie: Never say never! I will be here for an extended period of time over the summer and I do love Los Angeles. I have two little daughters and it is VERY tempting to think about raising them in a place where we could live without hats and mittens.
Elizabeth: As we continue to grow our Los Angeles business (we have 3 more studios coming soon!) I will begin to spend more and more time here. I have not ruled out an LA move. I have lived in NYC for 12 years.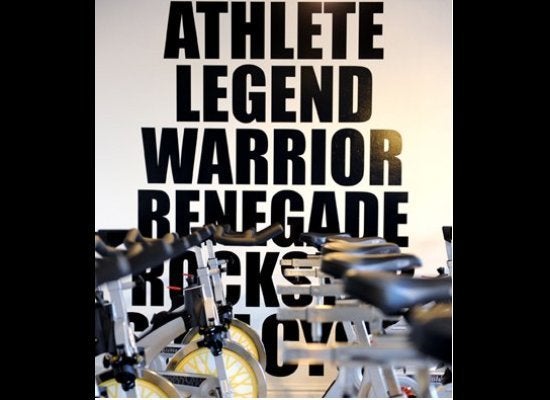 Popular in the Community