Seattle's ACT Theatre recently premiered Sound, a show that is easy to follow but somewhat difficult to describe. Here's ACT's synopsis.
" ...the impassioned dispute between a fiercely protective deaf father and his hearing ex-wife over the use of cochlear implants to restore their daughter's hearing. They struggle to find common ground in a world that separates deaf and hearing cultures. In a parallel story, 130 years earlier on the same island, Alexander Graham Bell is on a quest to invent the first hearing aid and cure deafness."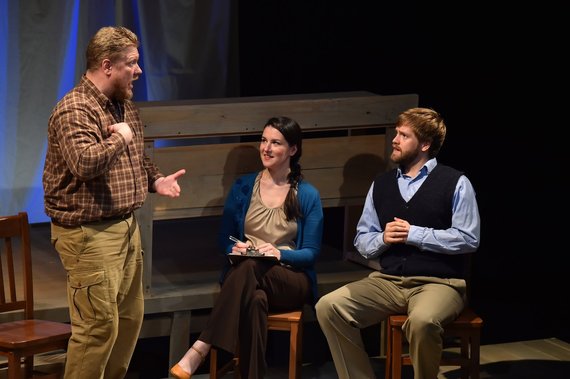 One unique aspect of this production is that some of the actors are actually deaf. And some of those deaf actors don't speak, they only sign. Thus, the conflict between those who champion the cochlear implant and those who oppose it is made very clear onstage.
When I attended, a good portion of the audience was deaf and could understand the signing actors. For the rest of us, there were actors who simply spoke the dialogue and visa versa for spoken words for the deaf folks.
If all this sounds complicated, it is, but this production felt quite seamless and easy to follow. Sound wove both the historical and modern story lines together along with both the speaking and signing actors. The result is a show that both educates and entertains.
All in all, Sound is a production that leaves audiences inspired and asking questions of themselves and of others. It continues to play at ACT though October 4.
REAL LIFE. REAL NEWS. REAL VOICES.
Help us tell more of the stories that matter from voices that too often remain unheard.