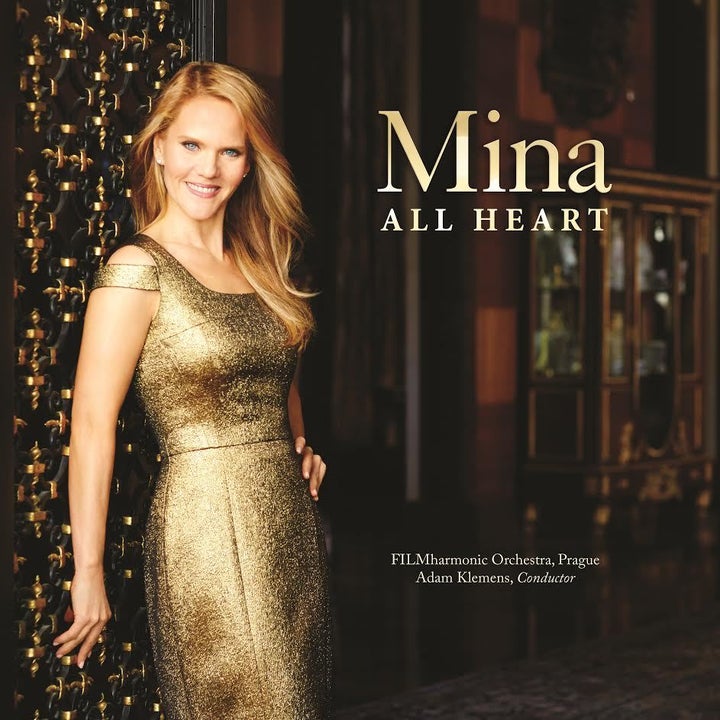 If you're about to give up on your dreams, don't do it. At least, that's what life coach Lisa Nkonoki told her client Mina Tulchinsky, paving the way to the sound of sweet symphony's- literally. Having been blessed early on with a family of four beautiful children, classically trained singer never thought she would find the time to put her pipes to work, or ever really get a chance to showcase them- she believed it just wasn't in the cards for her- even though she had been accepted to conservatories along the way, she learned to accept her gift as something she could do, instead of something she was actually doing. However, with a little more time and just the right push, she realized that there was still time for her dream and that it was something she should be doing- putting it into motion in full effect as she went out to create an album.
And as they say; "Go big or go home," so, Tulchinsky came out swinging- figuring that if she was going to go ahead with her dream, she was going to do so full-force. For her debut album All Heart, she recorded it in the iconic Capital Records studio and trained relentlessly with the prestigious Ron Anderson- who, amongst training some of the biggest and brightest stars, is known for famously preparing Tom Cruise for his performance in Rock Of Ages! And if that wasn't enough, she was even produced by nine time Grammy nominee Mark Portmann- who has worked with the likes of Barbara Streisand and Josh Groban, and she was backed on certain tracks by The FILMharmonic Orchestra- who had just been on Adele's latest album!
If the company Tulchinsky kept doesn't speak enough for All Heart, then the early reviews should rave louder. Said to have special abilities to soothe and relax the listener, Tulchinsky's music has been regarded as having almost healing like powers that she has become very proud of. Not to mention the powers of teleportation the album has, as Tulchinsky sings in multiple different languages on All Heart, transporting her listeners from a beach on the cape, to a stroll in Paris, to an evening in Prague, track after track!
Below, Tulchinsky touches upon how glad she is to hear that her dream could possibly be helping others, as well as how incredible of an experience it has been to work with the likes of her sophisticated company, and who she would love to work with in the future, hoping to live out many more dreams ahead!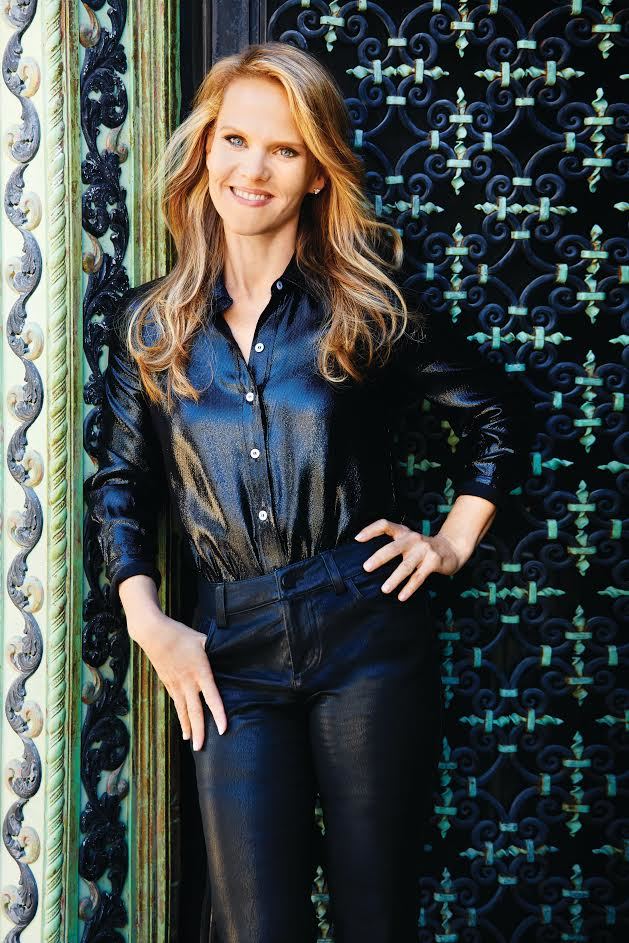 You have already begun getting tremendous reviews for your debut album, All Heart. What inspired you to go into creating an album? Did you always know that you wanted to be a singer?
I was always a singer in some way- in many ways, actually. I grew up singing in choruses, shows, and plays, musical theater programs. I just always loved singing and music, and especially classical music so much. But, I had my children young, and that was a big part of my life and my primary focus- and I don't regret one bit of it, because the time you put in with your kids you can never get back- and it's all worth it. But, when you're so focused on children you don't have as much time for other parts of your life...and I always felt like there was this sort of longing for me to go back into singing- I needed it. So, I thought the best way for me to go back into singing was to create an album. Which was always sort of my plan in the back of my head because I didn't go into singing professionally, I had gotten into conservatories, but I didn't want to go the cutthroat route- it was just a big passion of mine and something I loved to do. I didn't really pursue it. So, in the back of my mind it was just this hobby that I loved to do and I figured life gets in the way. I have four wonderful children and it got put on hold, but I decided that it was time to get back to it- so I thought an album would be the best way. Originally I just thought of doing this little album of my favorite songs, and then it morphed into this amazing dream- much bigger than I could have ever expected...and it still feels like a dream!
You have an incredible group of people that collaborated with you on this album, starting with nine time Grammy nominee Mark Portmann. Talk about how he came on board the project and what it was like working with him.
Mark was just absolutely incredible. We hit it off right away, and it was his excitement and kindness and everything else that he had brought to the table that just sort of took over. And it was just so easy and so much fun to work with him. He was always very humble, and interested in me and what I wanted to create. It was always about the process and making it fun. He was always very attentive to my wants and needs, it was never his way or the highway- he's an amazing collaborator, and for me, that was probably 90% of the fun; the creation of the entire album, and then getting to collaborate with someone as nice, fun, and worldly as Mark. He also understood me- and I think, when working with a producer, that's so important to have someone who gets you. I had my songs in mind and my list of songs I wanted to sing, and he could have come back with these sort of crazy arrangements that were unfitting my voice, or my style, but each arrangement was really tailor made for me. So, everything really fit together like a glove and I think that's why this all flowed together so organically. Really, the whole group of us- we never had one bad moment. It was wonderful.
Your vocal coach was also Ron Anderson, who famously prepared Tom Cruise for Rock Of Ages. Talk about the process of training with Ron. What was he like as a voice coach?

Ron was totally amazing- I loved every minute working with him. Initially I was very apprehensive and definitely had some reservations- he had worked with so many famous artists! It was also my first opportunity to work with a vocal coach who worked more primarily with pop singers, even though Ron does work with a lot of classical singers now, all my previous coaches were strictly more classical. However, Ron was trained classically for twenty or so years- and he was also an opera singer. But, his unique approach really works for anyone. We started working on technique for the first six months, and I was so impatient to get to work on my songs, but we worked little by little and it was almost like yoga [laughs.] This was the first time after I warmed up singing with a teacher that I could go on and sing for hours, I was so relaxed. He literally made my singing feel effortless. I felt like I was flying, and I feel like in that respect he really made me feel like I could sing songs that I never thought I could sing. These were my dream songs- songs I had listened to ten or fifteen years ago and wished I could sing, and Ron really got me and my voice to the point where I felt like I could do it. The training took out a lot of the fuzz that was there in my voice- my voice was a little heavier before. It's almost as if I lost twenty pounds in my voice! [Laughs again.] And Ron is such a kind, nurturing person- and it's great to have that warm repertoire with a voice teacher. Everyone in the group was so kind- I can't say one was kinder than the next. He really understood me and my temperament, and he never let his ego get in the way of anything. He really got me to such a relaxed state, I really did feel like I was flying!
You also have an incredible orchestra- the Prague FILMharmonic Orchestra- backing you for Song To The Moon. And this orchestra was featured on Adele's latest album! That song must be really special to you! What other songs really stand out to you on the album, and why?
I didn't even know that the Prague FILMharmonic Orchestra worked on Adele's Album! Once I found that out, it was after we recorded...and I just thought it was so cool, I mean, I couldn't believe it- they never even let us know that. They were so humble about it. Her song Love In The Dark features cello, and it's just so beautiful. I always love to see when pop artists incorporate classical music in their songs. So, that was just so exciting. And all of the songs are so special to me. I picked all of them. They all have different meanings, and I can relate to all of them in different ways. They are personal to me and I'm hoping they will be personal to others, and touch others in a special way as well. It's hard to say what song is my favorite- it's all depending on my mood. I love them all so deeply, and again for such different reasons, that to be asked to choose between them is like asking to choose "which is your favorite kid." [Laughs.]
You also are quite adept in other languages. What languages do you speak? How many songs on the album are sung in other languages?
I've always loved foreign languages as a child, I loved the sound. And I think, for me, singing in other languages adds another dimension to the music. The way I see it, languages are just like notes, they're almost like part of the music- it just makes the song even more beautiful. So, in the album I sing in French, Italian, Spanish, English, and Czech. I can get around in Italian and German a little, but I'm not fluent. But, I am fluent in French, and I spent a year in Paris- and that's sort of my love. But, I also really enjoyed learning Czech for Song To The Moon, and Songs My Mother Taught Me. That was really important to me, because I wanted to sing them in their original language. They've been recorded in English, but I felt that having them recorded in their original language would make them more beautiful- like if you look at a painting of flowers, it's more vivid in color, than in black and white. So, it was a challenge, but I loved it- it was very exciting.
Early fans have said this album has a very soothing, relaxing quality to it. What artists would you say are your strongest vocal influences, and who would you love to one day get the opportunity to sing with?

Well, classically, there's Renée Fleming, Cecilia Bartoli, Kate Royal- I'm not at their level, I just enjoy listening to them, of course! They were always big role models for me. But, I love many different types of music. I love Vanessa Williams and Celine Dion, and they're huge inspirations. I've always loved Julie Andrews. I love Ella Fitzgerald- I love her style. What strikes me in a singer is her style; if it's unique and if it moves me. That's always what is exciting to me- something that stands out from the rest. And as far as who I would like to sing with? I would be honored to learn of who would want to sing with me!
And your music has been said to have sort of a relaxing, soothing element to it. Can you go into a little more detail on that?

Well, for me, I would just like to help people with my music. It's made me so happy and brought me so much joy, and I am just hoping I could do the same for others. What makes me happy now is to hear if maybe a mom says that she played my music in her car, and her kids became more relaxed- or if someone got turned on to classical music that didn't know if they would necessarily like it! My son only likes singers like Michael Jackson, and yet he wants my music to fall asleep. And my babysitter told me that her son had only listened to reggae his entire life, and yet he loved my album and he was going to buy it for his wife for Mother's Day! So, I'm trying to pick up listeners who wouldn't normally listen to this kind of music and maybe get them to feel a different way, get them in a different mood, make them feel relaxed- and I really hope I can touch others and return the gift that this wonderful project did for me.
With a sentiment like that, it seems like Tulchinsky really is All Heart after all- and yet the album is so much more; it's got soul, sweetness, a phenomenal group of collaborators and a beautifully inspiring story behind it that reminds you to never give up on your dreams.
All Heart can be found at Tulchinsky's website at www.minajoymusic.com, where it will show you how to get it on iTunes, Google Play, Amazon, Spotify and more! Click HERE for direct link!
Popular in the Community