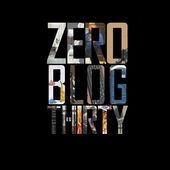 Zero Blog Thirty
Epi4: Rob O'Neill
Most of the soundcasts I review tend to be of the comedy-oriented variety, and most of them tend to have some connection to the world of standup, improvisational, or sketch comedy. This particular entry is focused on a new soundcast, Zero Blog Thirty, which is filled with some very funny moments but comes from a world much different than comedy clubs, open mics, and the UCB.
Host Chaps McNealy is a Marine Corps veteran, wounded in battle, and decorated for his service to his country. His military career has been spent working with and training others to handle military working dogs. Bomb-sniffing dogs, the talented canines that search for IEDs, or improvised explosive devices.
Along with co-host Connor, McNealy has turned his blog into a podcast (hence the title) and it's an ear-opening listen into the world of the military -- both active and retired. Conversation sometimes turns serious, to subjects like PTSD (Post Traumatic Stress Disorder) but, more often than not, McNealy, Connor and their guests crack each other up as they reveal some of weird and truly humorous things that happen both on and off-duty.
Which you might not think would be the case in the recent episode featuring their guest, Rob O'Neill, who became recognized as the Navy Seal who took out Osama Bin Laden. He goes into some details you may not have known about that particular operation, but then O'Neill and the show's hosts launch into a series of can-you-top-this drinking stories.
Such banter goes a long way to helping us to understand that these guys are just human beings that happen to have jobs that are probably a little different than the 9-to-5 flavors with which most of us are more familiar.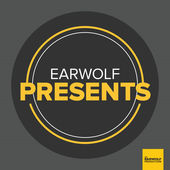 Earwolf Presents
Big Grande's The Teacher's Lounge
Earwolf Presents isn't so much a soundcast itself as it's a showcase for a variety of soundcasts that appear in some way, shape, or form on the Earwolf Network. Per the description online, it's "...a way to showcase some of our hilarious Earwolf guests who aren't able to host a weekly podcast."
Recently, the show featured the first episode from The Teacher's Lounge, a 6-part mini-series that's behind the paywall known as Howl.fm. The set-up is that the show is a podcast originating from the Hamilton High School's teachers' lounge, where every manner of topic relating to the students, the teachers, and beyond is discussed.
The inaugural episode we're treated to on Earwolf Presents, is entitled They're Pine, Nuts with Klaus Kendall. Other than Mr. Kendall, who is voiced by Paul F. Tompkins, the other teachers -- Mr. Cravy, Mr. Levis, Mr. Padre, and Mr. Weatherman -- are played by Drew Tarver, John Mackey, Dan Lippert, and Ryan Rosenberg.
In the conversational mix are pet peeves, the perils of boogie boarding, an ongoing divorce, and the announcement of a mayoral campaign by Mr. Levi, running on a platform of not driving after dark so he and others can safely walk in the middle of the street. Shop teacher Mr. Kendall drops by to talk about his abiding respect for wood, as well has his hatred for the animal kingdom.
Other Hamilton High teachers, administrators, and special guests appear on subsequent episodes.
In addition to his weekly contributions to This Week In Comedy Podcasts for Splitsider.com, Marc Hershon is the host and executive producer of Succotash, The Comedy Soundcast Soundcast, featuring clips from comedy soundcasts (née podcasts) from across the Internet as well as interviews with podcasters, soundcasters, comedians, and assorted show biz folk.
REAL LIFE. REAL NEWS. REAL VOICES.
Help us tell more of the stories that matter from voices that too often remain unheard.