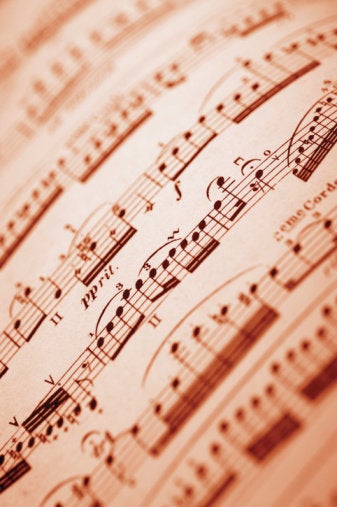 I opened the window and in flew summer. My neighbor watering her garden, the song birds boasting to one another, the traffic a steady, rhythmic hum.
At this time of year, I find that I'm more attuned to sounds. And it was in this receptive mood that I went to hear the American composer, Steve Reich.
Reich is most closely associated with minimalism, and has embraced a wide range of musical traditions, from classical to indigenous, sacred to electronic. After forty years in the business, he's busier than ever. At 72, he was awarded the Pulitzer Prize for 'Double Sextet.' He's hard at work on a new commission, and has a number of projects in the fire for next year, when he'll turn 75.
Before the concert (presented by Soundstreams and the Royal Conservatory), I had a chance to sit down with Steve. Did he have trouble finding musicians who could cross silos to play his compositions? "Members of my original ensemble were conservatory-trained musicians who were interested in non-Western music -- some of them will be playing with me tonight, a reunion of sorts -- and the young musicians playing on '2 X 5' [a Canadian premiere] can play anything; whether they're rock or classical musicians depends on the day of the week."
I also wondered whether his work today is different from what it might have been a decade or two ago. "If you were to listen to 'Double Sextet' and then go back to 'You Are Variations' [2004], and put both of those next to 'Drumming' [1970], you probably wouldn't be sure it was the same composer. What's changed is that there's now a large use of harmony and I now do what composers have done for hundreds of years, which is to use strings and winds and percussion and keyboards and voices so that the orchestration is considerably richer and more varied than it was."
Of course, I mentioned that the HuffPost community has been focused on "unplugging and recharging," and asked him how he takes care of himself. "I came back to Judaism in 1975, and began observing the Sabbath. In the early years, it was difficult, because of concerts on Friday and Saturday nights. But now I can call the shots! Sundown Friday to sundown Saturday, the phone machine is on and I'm not composing. Instead, I'm in synagogue and spending time with my wife and friends."
At last, the performance in Toronto's beautiful new Koerner Hall. It was an eclectic crowd -- former Governor General Adrienne Clarkson and lots of artsy men and women d'un certain age, contemporaries of the composer, no doubt.
Steve, Nexus (known around the world for their innovative contemporary percussion), and three guest musicians gave us what I interpreted as the sounds of summer in the city -- on marimba, on wooden blocks, electric guitar, piano, and drums. To me, Steve's work is part intellectual exercise and part joyful ride: I found myself alternating between careful observation of the layered compositions (and the skill of the players), and a trance-like reverie.
Here's how the composer describes one of the pieces, "Mallet Quartet," in the program. "Scored for two vibraphones and two five-octave marimbas ... in three movements, fast, slow, fast ... in the outer two fast movements the marimbas set the harmonic background which remains static ... the marimbas interlock in canon ... the vibes present the melodic material first solo and then in canon ..." See what I mean? Phew!
But do listen -- and catch him in performance if you can (ensembles around the world are also playing his compositions). On this particular night, "Clapping Music" opened the show. Composed in 1972, it's minimalism at its best: the entire piece is two people clapping. In Toronto, Steve was accompanied by Russell Hartenberger. When you're ready to put your hands together for Steve Reich, here's how.
What are your favourite sounds of summer? And do you have a story about Steve Reich or another composer/musician? Please share your thoughts by commenting below. As always, feel free to send me a note: Julia (that familiar symbol) wearethenewradicals (punctuation) (suffix).

Julia Moulden is an author, speaker, and columnist. Her new book - on boomers and meaningful work - will be published in 2011.
Popular in the Community