 This post is part of a new series from HuffPostTech, Socialized, that will profile a different social startup--from apps to services to websites--every day. Want to be featured on the site? Email us about your startup, which should have a social media component and be less than two years old, at socialized@huffingtonpost.com.
While the likelihood is slim that you'll hire a small band to follow you from place to place striking up a tune at each important moment, your ability to add context to your life through music has gotten a lot easier with Soundtracking, a new app that lets you share moments using the songs that score them.
What it is: Soundtracking is an app that lets a user send to her followers the songs she's listening to, along with her location, an image, and a comment..
"What we wanted to do was create something that would allow you to make the soundtrack to your life," said founder Steve Jang.
How it works: Soundtracking, much like Twitter, is both innately social and intensely personal. Users can sign up for the app and connect their Twitter, Foursquare and Facebook accounts to see what fellow friends are already using the app.
Once they're signed in on their iPhone, users can either search for songs in Soundtracking's database, take a song already on their phone, or use Soundtracking's song identification feature to figure out what's playing. From there, they can send out the song with the album cover or a photo they take, a short comment, and the location they're sending it from.
"Emotion and image and song and caption come together to create this musical postcard," said Jang. "It gives you that full context as much as possible, using things that are pretty easy to do now with smartphones."
Users can listen to the songs they see in their feed, and download the songs from iTunes if they so choose. They can also choose to "like" or "love" different posts.
Soundtracking lets users tag location either by specific venue, or by neighborhoods. The neighborhood feature is new and may, in the future, soon track musical tastes across certain areas.
"There's a music personality to neighborhoods," said Jang.
Why you'd use it: A song comes on the radio, and suddenly, you are back in that summer five years ago, when you used to sit on the stoop sweating, holding ice to your brow, watching kids dance in the loose fire hydrants' spray while Celine Dion piped from a boombox on a neighbor's balcony.
Okay, maybe not. But it is true that certain songs can instantly pull up memories from the times they originated, and that there are moments in your present life that seem almost fatefully enhanced by whatever music it is that plays in the background.
Though Soundtracking has the more practical function of letting you share music you like with friends, it has an even more seductive ability to let you record your personal history as marked by music.
"There are feelings that are difficult to express in words for a lot of people," said Jang. "If a picture is worth a thousand words, what is a song and a story?"
How to get it: Just visit Soundtracking's website, or visit the iTunes App Store. Soundtracking will also soon roll out to Android.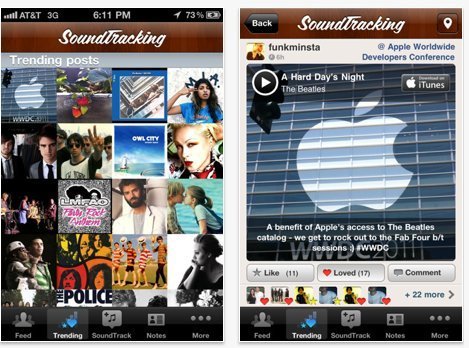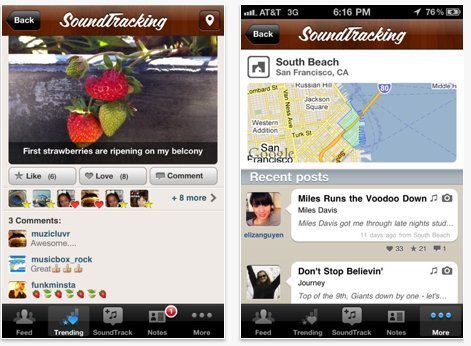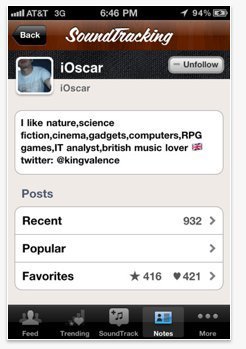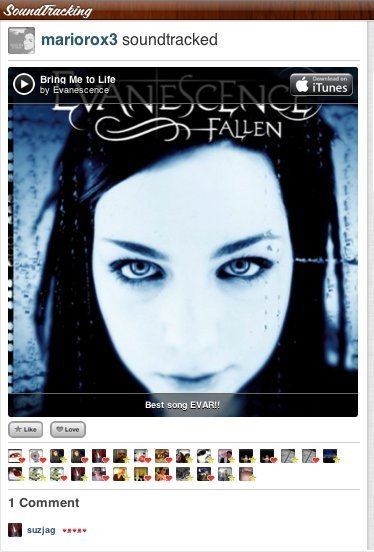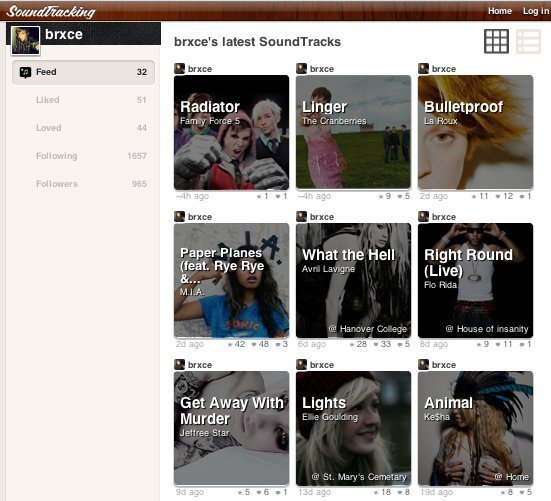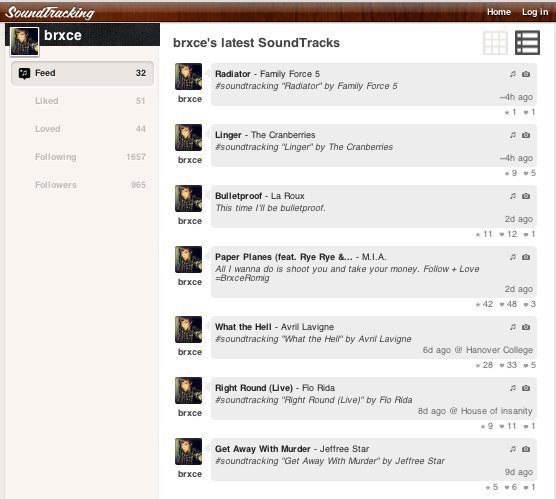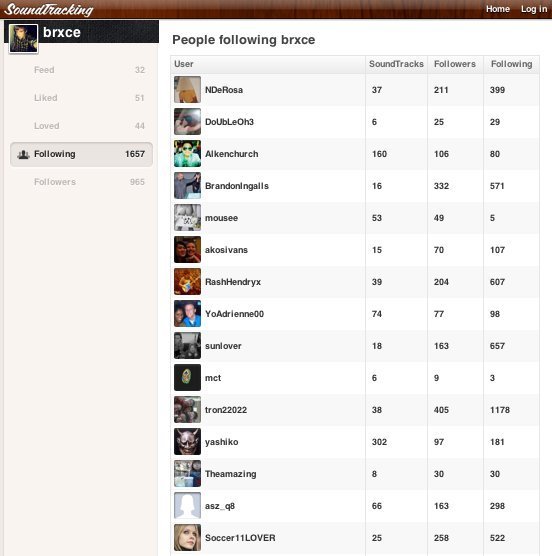 Popular in the Community