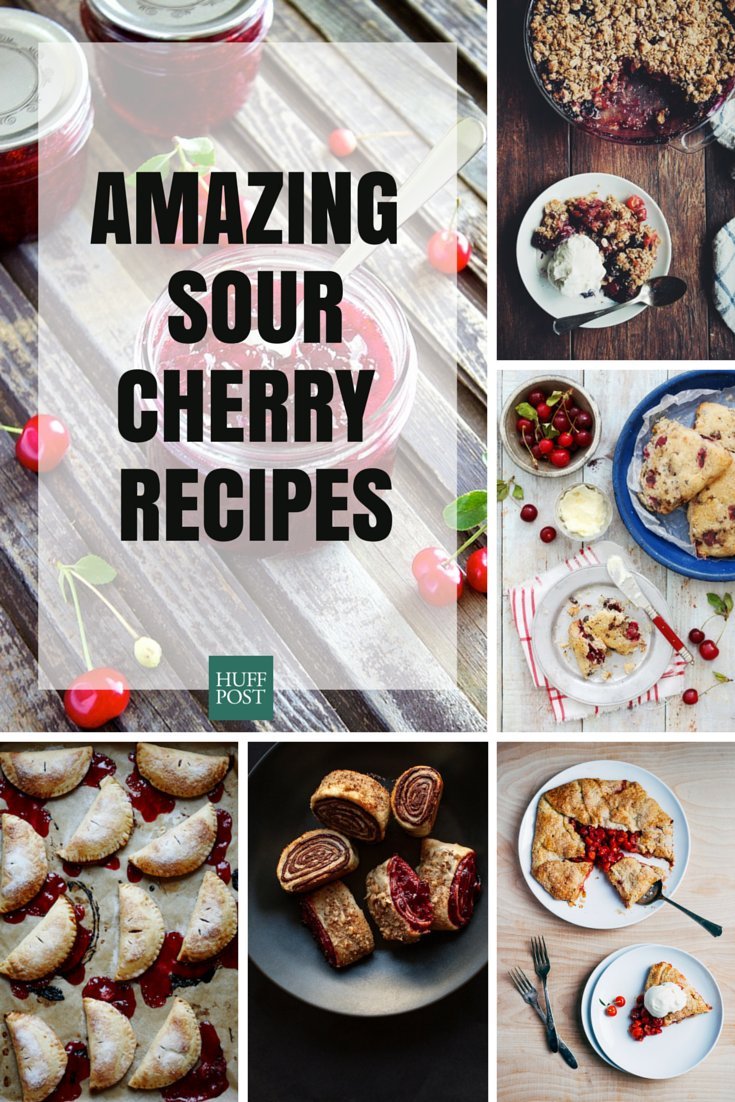 Photo credit: Bakers Royale, Blogging Over Thyme, Kitchen Repertoire, Simple Bites, Lemon Fire Brigade, Brooklyn Supper
If you've never had a sour cherry, picture eating a regular cherry that's half lemon. "Sour" is neither a misnomer nor an overstatement -- if you don't like sour things, you might want to stick to the traditional cherry. However, if you enjoy cherries, but wish that they had a more of a kick, this is the fruit for you.
These small, juicy fruits are perfect for not-too-sweet desserts, from cobblers to strudels to frozen yogurt. They're also great when infused with booze for giving your cocktails an extra kick. In other words, you're going to want to use them in everything to take advantage of their oh-too-short season, which generally peaks in late July.
Sour Cherry And Chocolate Chip Scone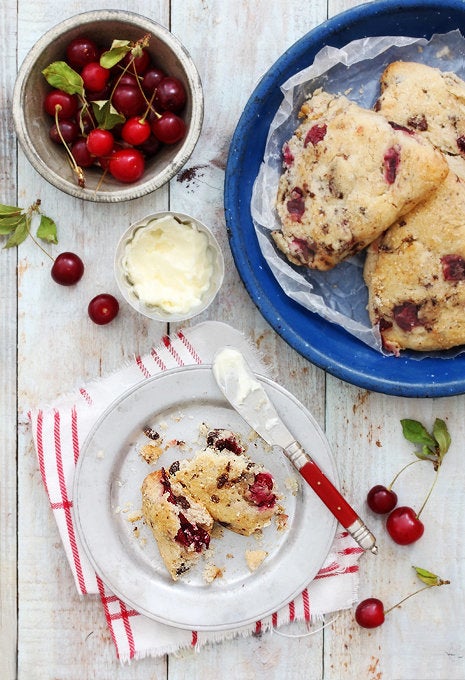 Sour Cherry Berry Crisp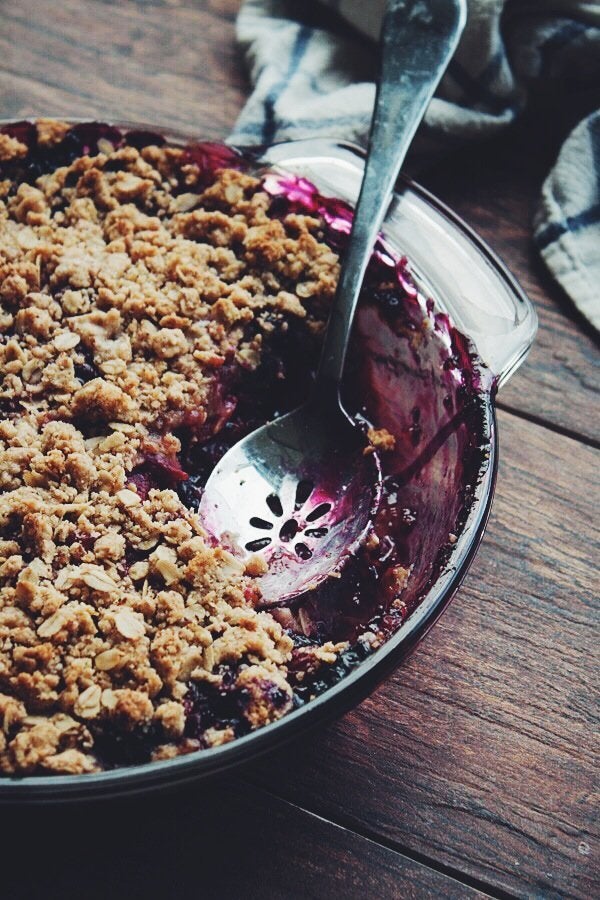 Sour Cherry Hand Pies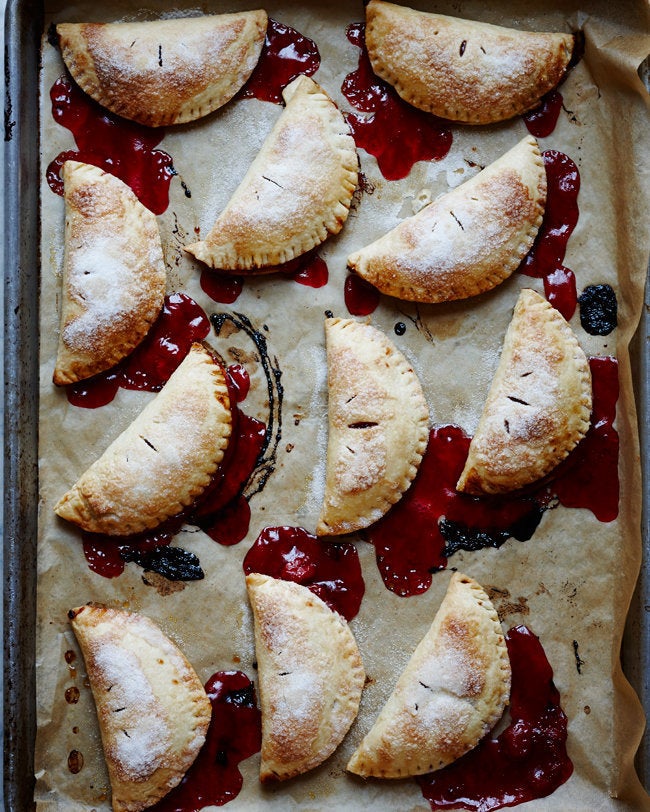 Sour Cherry Jam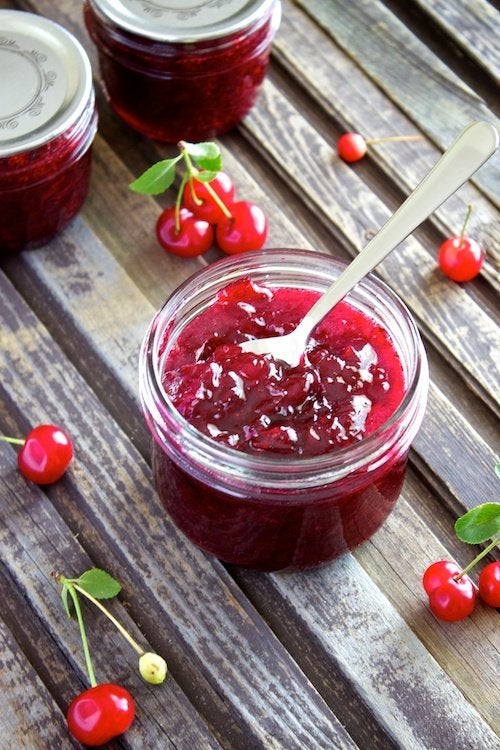 Sour Cherry And Semi-Sweet Chocolate Rugelach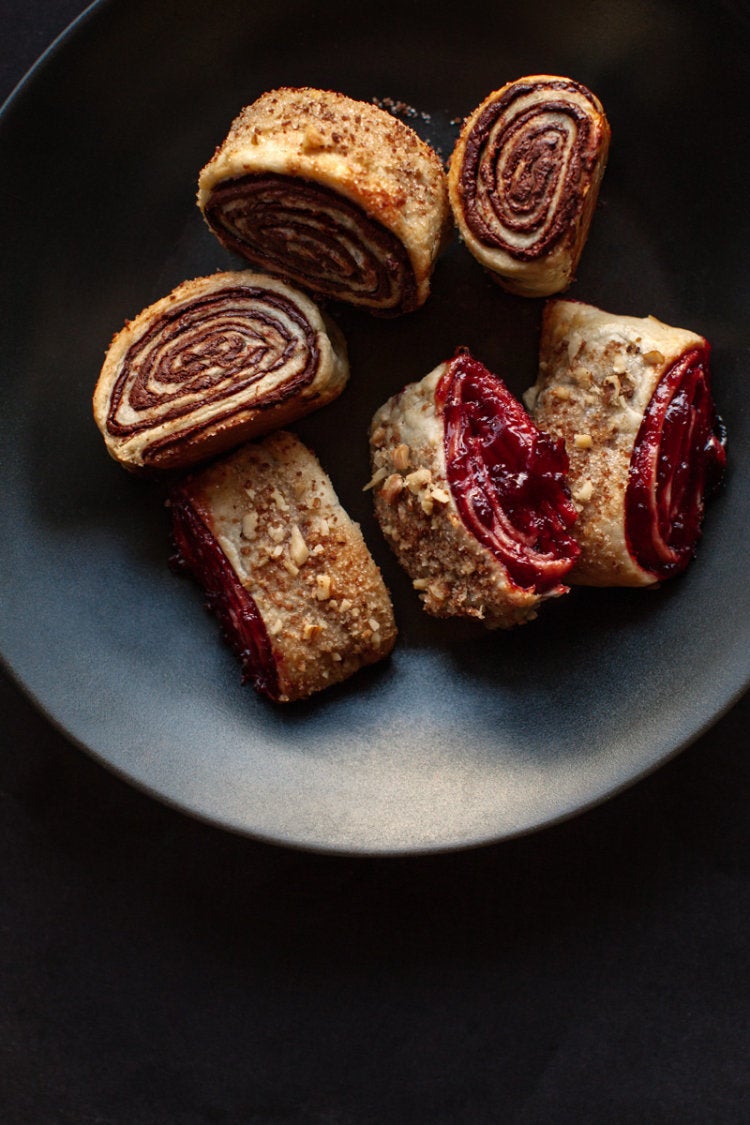 Sour Cherry Galette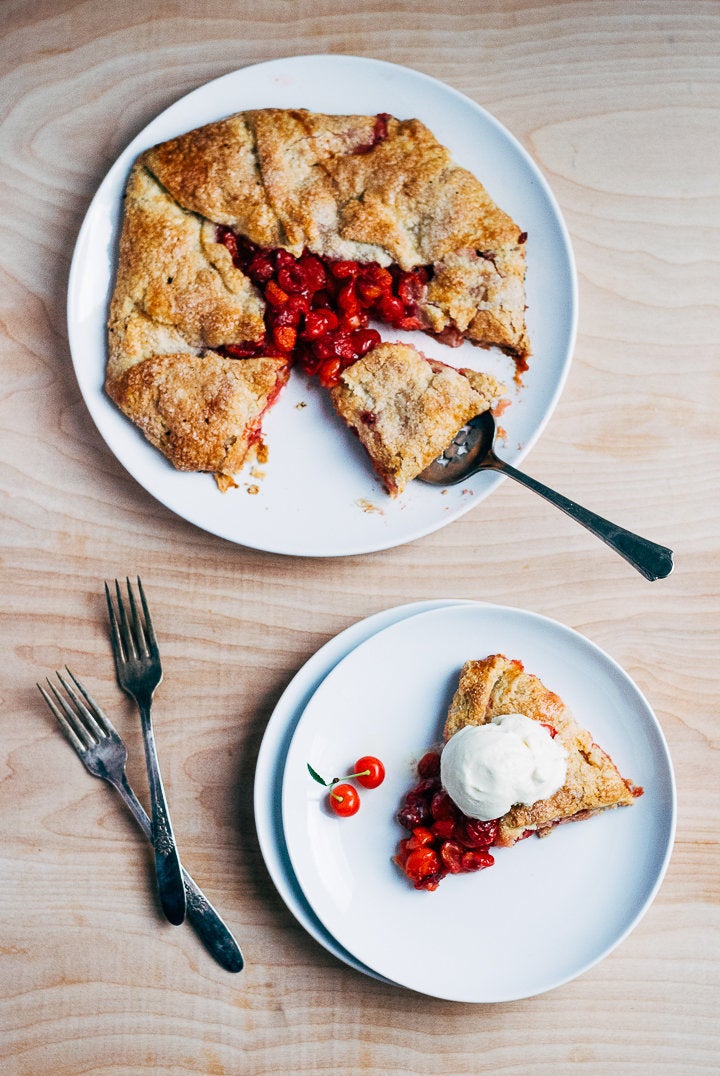 Hungarian Sour Cherry Strudel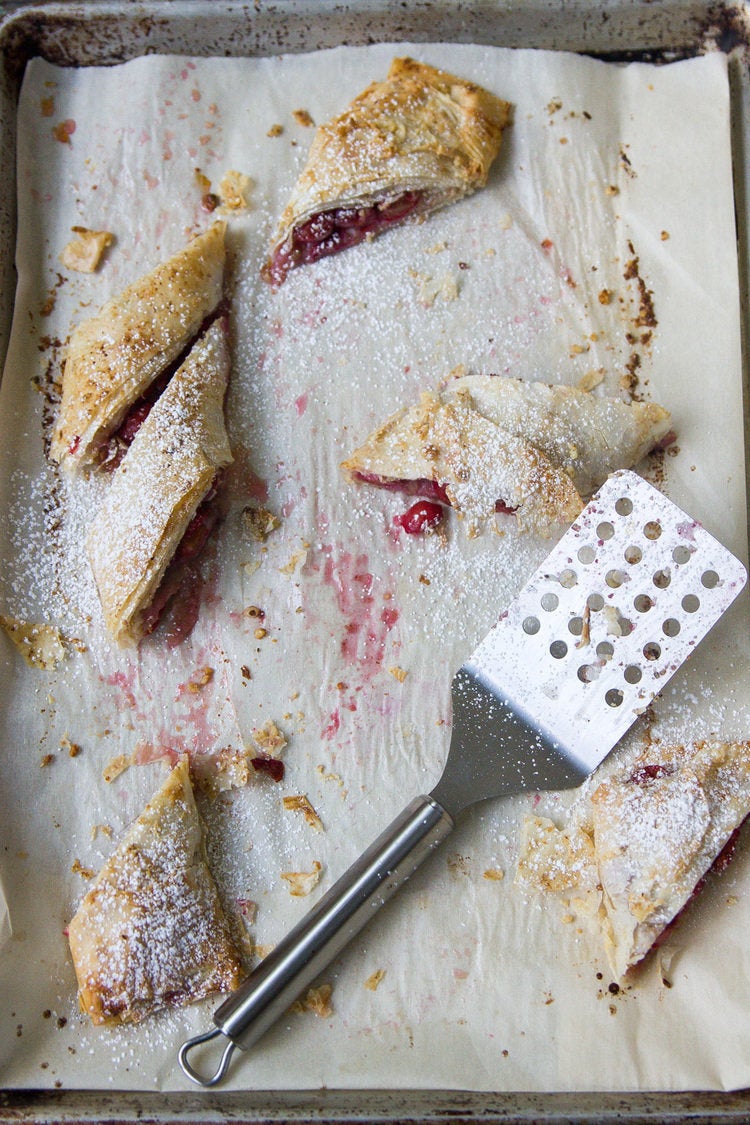 Sour Cherry Bread Pudding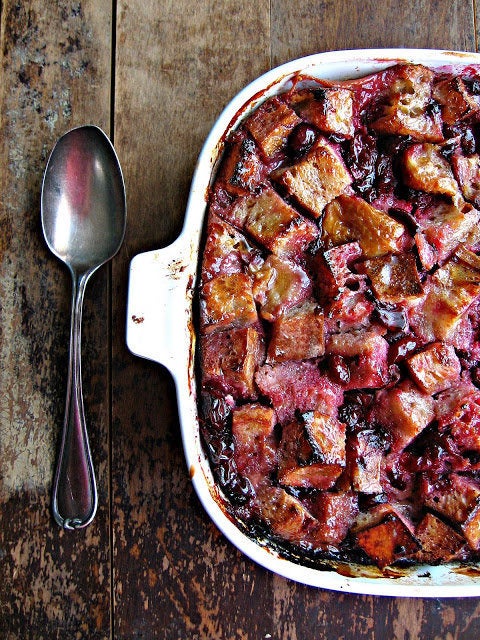 Boozy Sour Cherries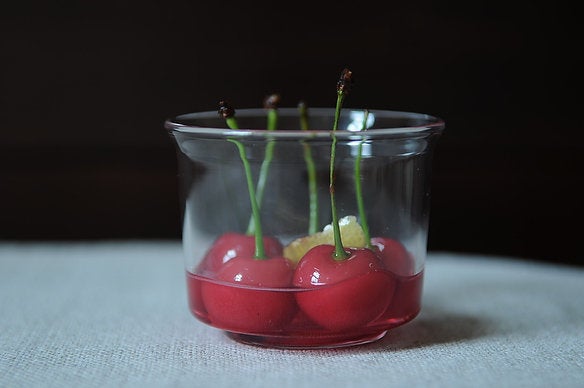 Sour Cherry Cobbler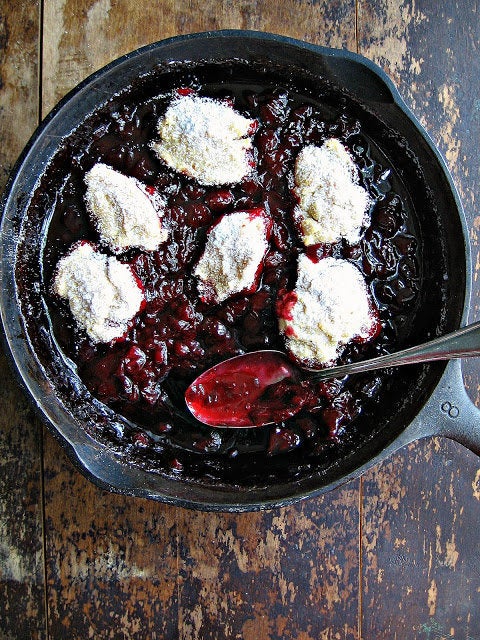 Sour Cherry Lemon Muffins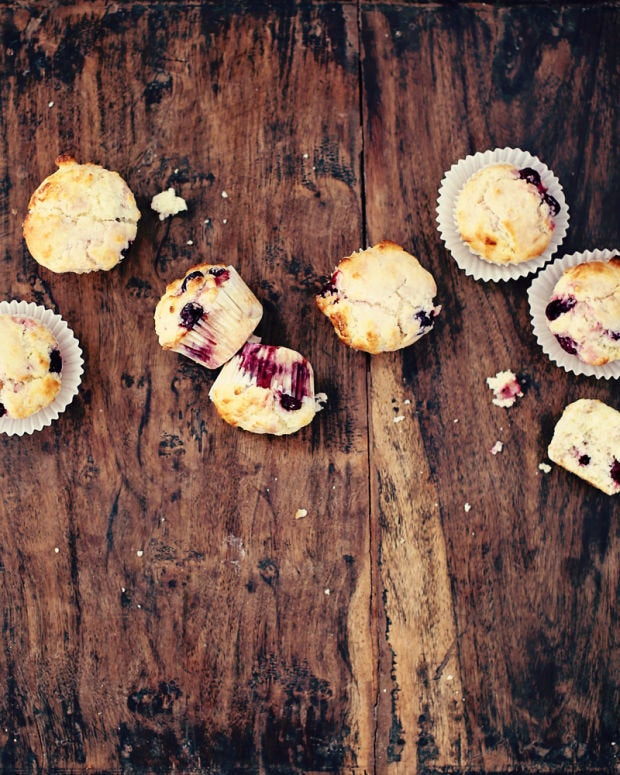 Sour Cherry Almond Frozen Yogurt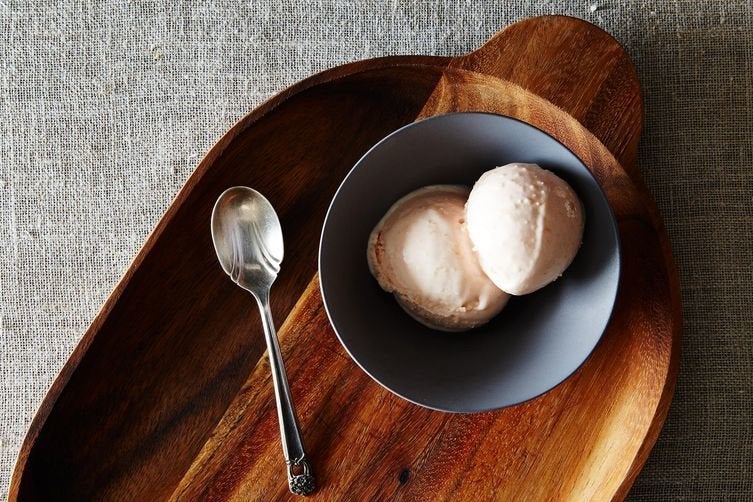 Sour Cherry Chai Butter