Fathers and sons traditionally bond over a shared experience -- hunting, fishing, playing catch -- but it's highly unusual for that familial moment to involve sucking on a dead man's toes.
That's how it worked for Ron and Matt Franscell. Before Matt went off to college at University of Nebraska in 2007, the pair decided to take a road trip from San Antonio, Texas, up to Alaska. It was a trip six years in the making, and the experience inspired Franschell to write "The Sourtoe Cocktail Club: The Yukon Odyssey of a Father and Son in Search of a Mummified Toe ... And Everything Else" (Globe Pequot).
"I had this overwhelming urge to spend time with my son," Ron Franscell told The Huffington Post. "And this idea popped up during a summer vacation when Matt was 13 and heard about the Sourtoe Cocktail."
Ah yes, the Sourtoe Cocktail, a gruesomely famous beverage served only in one place in all of the world: The Sourdough Saloon in Dawson City, a town 300 miles from the Arctic Circle in Canada's Yukon Territory. This creepy cocktail -- a shot of any type of hard alcohol served in a glass with a dehydrated human toe, mummified in salt -- is the stuff of legend.
As the story goes, a man known as Capt. Dick Stevenson started this tradition in 1973. He is said to have discovered the original toe in a cabin that he purchased, which had previously belonged to a trapper who had lost his big toe to frostbite and put it in a jar.
According to the rules, the nasty toe must touch the lips during the drink's consumption for the drinker to earn the distinction of being a true "Sourtoer."
Other toes have since been donated and are kept in pickling salt when not being slurped. Saloon officials say the high alcohol content in the whisky, vodka and other booze keeps the toes sterile, despite being in the mouths of as many as a few dozen people on a given night.
The Franscells first got the bug to drink the cocktail when Matt was 13.
Ron explained, "When you're 13, liquor and body parts are two topics that are fascinating. We talked about doing it some day, but when he was ready to go off to college in Nebraska, I decided we better do it."
Part of the reason was the chance to drink a cocktail with a dehydrated toe in it, but the older Franscell saw the trip as something larger.
"I divorced his mom when he was 13," Ron Franscell said. "We were working at a small-town newspaper together in Gillette, Wyo., and when that happened, I had to leave town to find work."
Franscell moved to Denver to take a job with the Denver Post and tried his best to stay in touch with his son, but felt in his heart of hearts, it wasn't enough.
"I wanted to avoid being a part of a long line of what I call 'accidental bastards' in my family," he said. "I can count back five generations where the father lost contact with the son, and I wanted to break the chain."
Once the trip was planned, the two drove from San Antonio to Calgary, where they rented a camper for the rest of the journey, which took 12 days total.
"It was Matt's idea to spend the longest day of the year in the Arctic," Franscell said. "I didn't plan on writing a book until we were on the trip, but I find it interesting that the story starts in darkness and ends on a day where the sun never sets."
But before that happened, there was the matter of the toe-flavored cocktail, and it was starting to stress Matt out.
FAR OUT PHOTOS GALLERY (Story continues below)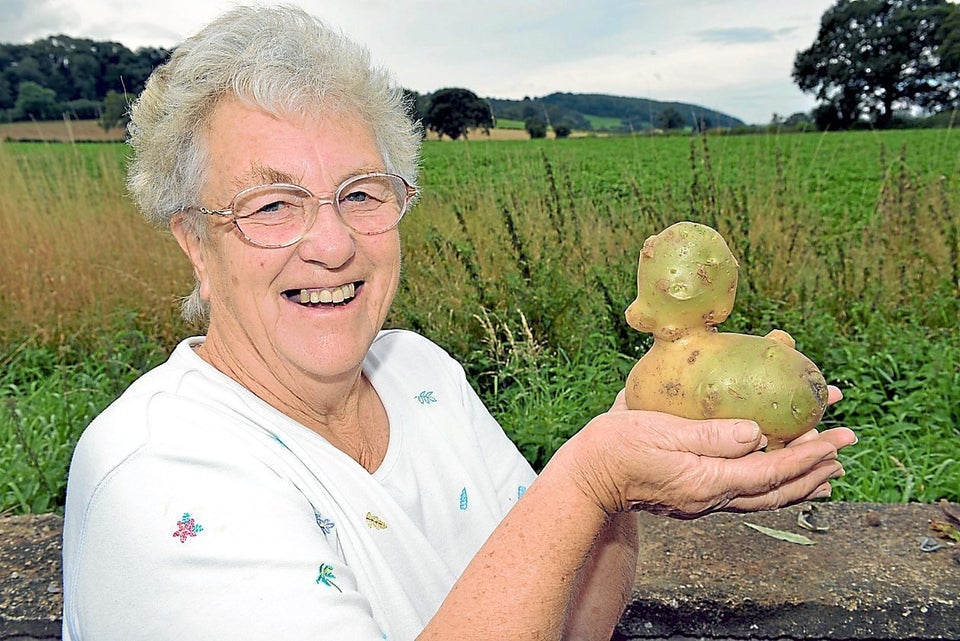 Weird News: Strange, But True
"The closer we got, Matt became increasingly hesitant -- and not just because of the thought of having a cadaverous toe on his lips," Franscell said. "He wasn't a fan of hard liquor and worried that the Yukon Jack whisky that is the usual choice would make him sick."
The two spent 24 hours camping and exploring Dawson City before heading to the Sourdough Saloon for their foot-flavored drinks.
"Basically, it's the cost of a drink, plus $5 for the toe, but once you pay that, you get to add the toe to any other drink for free," Franscell said. "They don't let you put the toe in beer or milk. Apparently it's bad for the toe."
Amazingly, the Franscells weren't the only ones coming for the toes.
"There were a dozen people that night, including some farm wives from Iowa and some boisterous tourists from Germany," Franscell said. "Matt got a little less worried. I think it was because he was watching other people and drinking beer -- so he had some drunk courage -- and there was some social pressure because there were little old ladies doing it in front of him."
Some people would be happy just to touch the toe to their lips, but the Franscells went a little bit further.
"We wanted incontrovertible evidence in a dark bar so we put it in our mouths," Ron said. "It was pretty grotesque. I asked Captain Dick, the guy who does the 'oath' you take when you do it, if it was really real and he said, 'Lift up the toenail and see for yourself.'"
Franscell says he wasn't worried about germs, figuring the toe was sterile after having been dunked in a dozen whisky glasses before it got to him. However, something about the toe itself was strange, and he can't quite put a finger on it.
"There was no taste, no smell. As a sensual experience, it was ho-hum, but it wasn't about that. It was about taking a risk," he said. "After we did it, we were euphoric. A little drunk, but euphoric. This had been our little code between us for so long and we had -- pardon the pun -- licked it."
As a result, Ron and Matt are officially recognized as Members No. 24,694 and 24,695 of the Sourtoe Cocktail Club, but Dick Van Nostrand, the manager of the Sourdough Saloon, admits the record-keeping sometimes gets shaky.
"We've had more than 100,000 people do it," he told The Huffington Post. "We keep two toes on hand to deal with the demand."
Although Yukon Jack is the popular choice of beverage for the Sourtoe Cocktail, Van Nostrand believes vodka may be a better choice since it's clear and allows a person to see the toe.
Van Nostrand was unaware of Franscell's book about the place until made aware of it by The Huffington Post, and isn't aware of other people who may have also turned the Sourtoe Cocktail into a bonding experience.
"Calling it a life-changing experience might be a bit of an exaggeration, but it is a real human toe," Van Nostrand said. "Some people have promised us toes in their wills when they die, but those haven't arrived yet."
Meanwhile, Matt Franscell, who is finishing up a history degree at the University of Nebraska, looks back fondly on the time he "toed" the line with his Dad.
"When my friends find out I did this, I have to tell the entire story," he told The Huffington Post. "I didn't realize when I did it, how important it really was."
Related
Popular in the Community