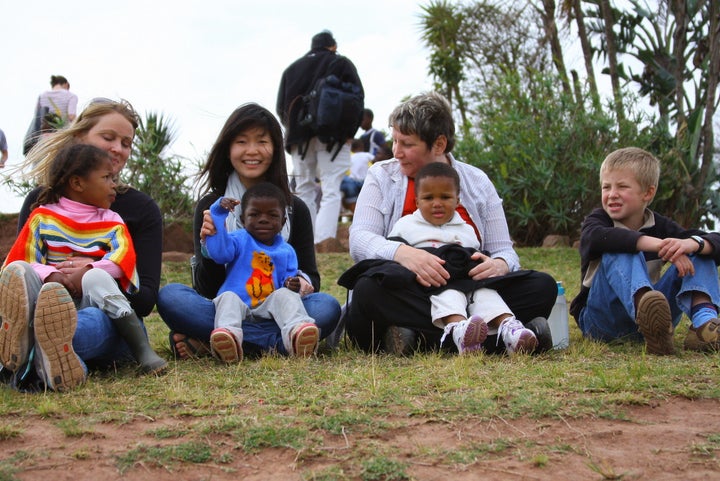 Many people spend their summer vacations basking along sun-drenched beaches or traveling to exotic ports-of-call. But Lynn Bound wanted her holiday to make a difference -- so she opted for 10 days in a South African village and working in an orphanage for children who had been affected or abandoned in the local HIV/AIDS pandemic.
"I've always been drawn to humanitarian work, I just didn't have the right opportunity to get involved with it," said Bound, who works as the executive chef at the Museum of Modern Arts' Cafe 2 and Terrace 5. "I finally felt like I was in a place where I was a bit more settled, and could take the time to do it."
The 45-year-old Bound was just one of 23 New York residents who volunteered at Lily of the Valley, living on site at the orphanage's facility in South Africa's KwaZulu-Natal province from Aug. 4 to 14. As Bound told The Huffington Post, she participated in a new program called "Valley Fresh," which raised proceeds from the sale of tomatoes for the orphanage. Her restaurant background also came in handy when she led a series of cooking classes for orphaned teenage girls, scheduled to coincide with South Africa's Women's Day on Aug. 9.
Take a look at some photos of Lily of the Valley volunteers, then scroll down to keep reading: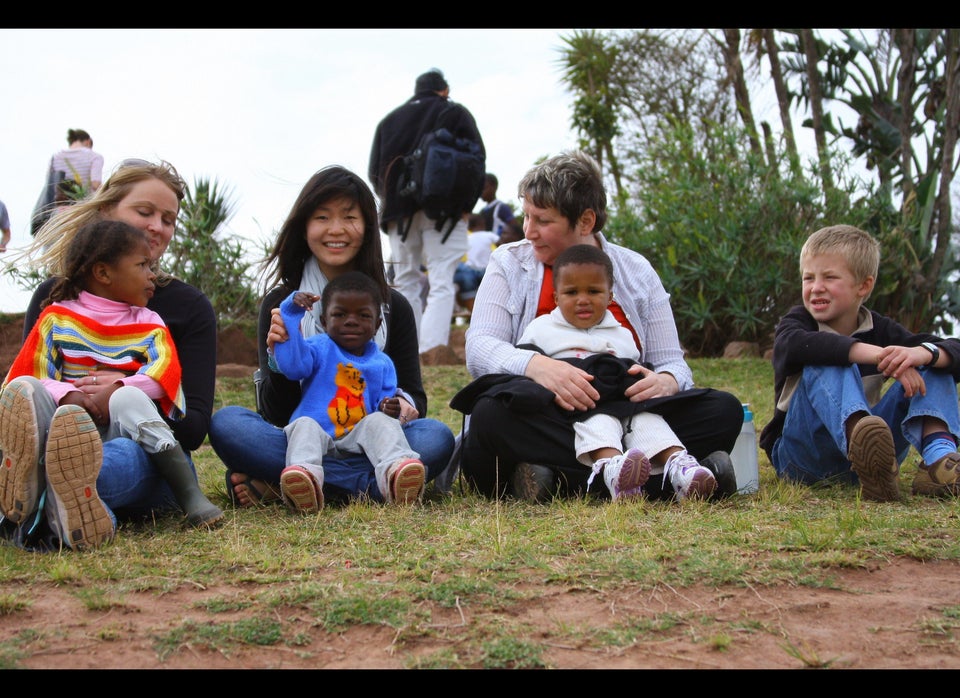 Lynn Bound In South Africa
"It definitely helped me put things into perspective, and appreciate where I live and what I have," Bound recalled. The trip, she added, offered a few surprises -- and helped shake some of her preconceived notions about orphanages and the children living there. "My idea was that an orphanage is always sad, lonely and not a very good place," she noted. "Obviously they have a lot less than most children have, but these kids seemed so loving towards each other and towards people. They seemed very much like a big family."
Bound's work with Lily of the Valley extended outside the confines of the orphanage -- she also helped conduct microfinance classes for 20 village residents as part of a four-volunteer team. The eight-hour daily course was heavily focused on community development, and also introduced computer skills to many participants, most of whom caught on quickly. "There was a real willingness for them to be independent," Bound said. "A lot of them had really great ideas on how to build up their community."
Though economics might seem like a surprising choice for the more culinary-minded Bound, years of behind-the-scenes restaurant experience had taught her a thing or two about financial management -- and her more practical-minded approach helped balance the business-oriented mindset of her cohorts, she says.
While Bound arrived hoping to inspire South African orphans and residents, she says she left feeling similarly inspired, particularly during the orphan's talent show on the volunteer group's final night. While acknowledging "a lot of planning and prep work" was involved in the process, she also insisted her time in South Africa felt, in fact, much like a real vacation, and one she'd like to replicate with additional humanitarian work in the future. "Living in New York -- a city that's so energized on stress and on tension -- it's easy for us to all get caught up in that," she said. "It was the best vacation I ever had."
For more information on Lily of the Valley, click here.
Popular in the Community