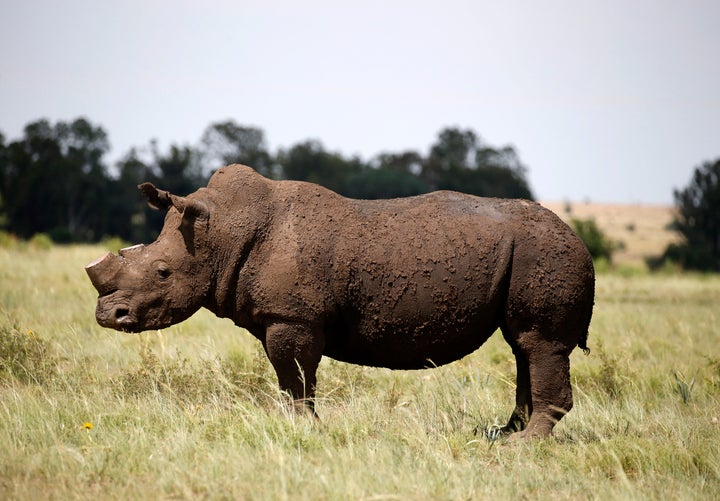 South Africa has decided to drop future plans that may have allowed the legal sale of its $2 billion rhino horn stockpile.
The country, which has the largest population of rhinos in the world, was mulling a proposal to petition the current ban. Advocates for the plan have said such a shift in policy would allocate more money to protect remaining rhinos from poaching and potentially undercut the illegal horn already on the market.
Rhino horn is prized in many Asian countries as a traditional medicine used to heal everything from cancer to infertility. Recent figures have placed the street value of illicit horn at more than $65,000 a kilogram (2.2 pounds), far more than its weight in gold.
Most recently, ground horn has been used as a party drug and status symbol among the region's growing elite. However, the horn is made of keratin, the same structure as human fingernails. It holds no medicinal value whatsoever.
Poaching in South Africa has ramped up over the past decade, and 2015 marked the first time since 2008 that the number of rhinos killed declined. But the 1,175 rhinos slaughtered last year far outshines the 13 poached in 2007.
"We do not believe that a well-managed legal trade is feasible without negative impacts for wild rhinos at this time."
South Africa has been building a stockpile of horn for decades, often the byproduct of dehorning operations that safely remove the material from living animals. Reuters news agency notes the country has kept the size of the cache secret, but experts estimate that both the government and private operations hold more than 30 tons of horn.
Leading environmental organizations support the decision to veer from a legal trade and stick with the ban, adopted by the Convention on International Trade in Endangered Species in 1977. WildAid head Peter Knights said it was "in the best interests of South Africa and all rhinos."
The World Wildlife Fund praised the move while expressing concerns that any legal horn would merely mask the presence of illegal products poachers had gathered.
"The scale of the illicit activity associated with the trafficking of rhino horns by international organized crime networks and the extent of the illegal domestic markets in Asia, we do not believe that a well-managed legal trade is feasible without negative impacts for wild rhinos at this time," the group said in a statement.
"Though we are in desperate times, now is not the time to test out dangerous trade experiments and gamble with the survival of a species," added African Wildlife Foundation president Kaddu Kiwe Sebunya in a statement.
Kenya, another African country suffering from the onslaught of poaching, plans to conduct the largest stockpile burn in history on April 30. It will burn more than 100 tons of its own stockpile of ivory and rhino horn to show poachers that the act will never be tolerated.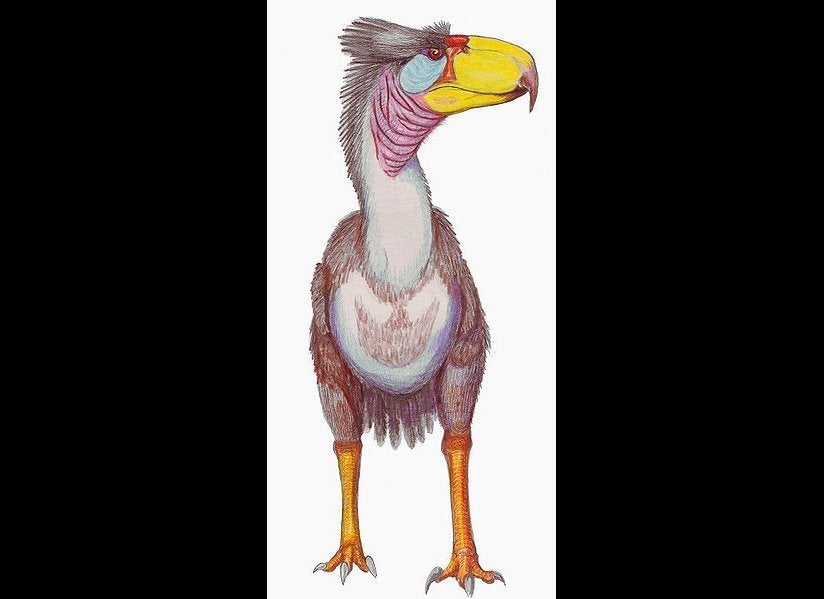 Extinct Prehistoric Animals
Popular in the Community