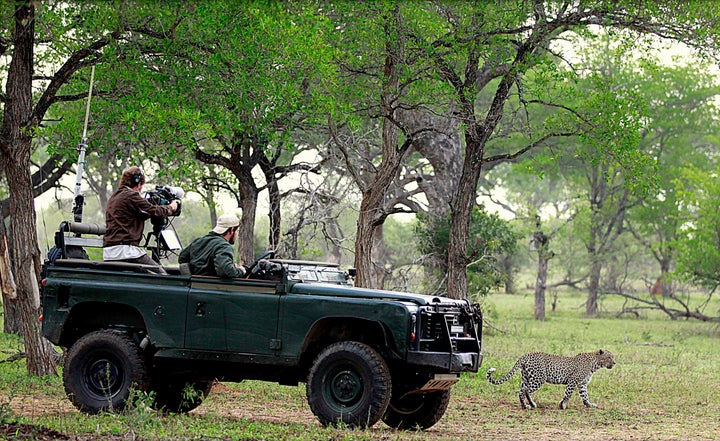 More than 8,000 miles from New York City, a team of a few dozen goes on safari every day, films everything they encounter and broadcasts the results live on the internet. The three-hour show starts at 5 a.m. local time near South Africa's Kruger National Park -- 10 p.m. eastern -- and is repeated again in the afternoon.
One morning, viewers may spot a leopard sleeping in a marula tree, paws dangling over either side of a branch. A few minutes later, that same leopard may chow on an early breakfast, gulping down the ribcage of an impala she hoisted up to keep away from hyenas.
For the evening drive, that leopard may be gone, replaced by a herd of elephants, a termite mound or a southern masked weaver building its nest. Whatever the team at WildEarth stumble on that day, viewers see in realtime alongside commentary from experienced safari guides.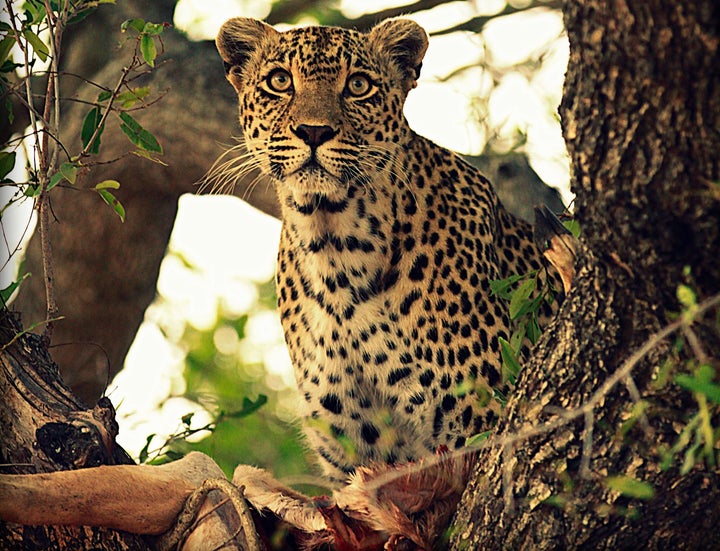 The team, led by married couple Graham and Emily Wallington, has filmed from the Djuma Game Reserve, about 300 miles northeast of Johannesburg, for years. The reserve shares a border with Kruger -- South Africa's most famous national park -- and nearly all of the animals associated with a safari are there, including the Big Five.
The plan to broadcast live content began with a camera screwed into a tree above a watering hole in 1998 that would take a still image every 30 seconds or so. That camera, now in full video, still operates nearly two decades later -- albeit in a different tree after one was downed by a storm, another an elephant. The first live safari was broadcast in 2007 and has been running ever since.
Two guides venture out twice daily in Land Rovers outfitted with a camera rig on the back. Another is out often on foot for a bush walk. Antennas strapped to the back of the vehicles (or a cameraman, if it's a walk) transmit the signal back to a control room on site or in Johannesburg, where it's fed directly online with no more than a few seconds' delay.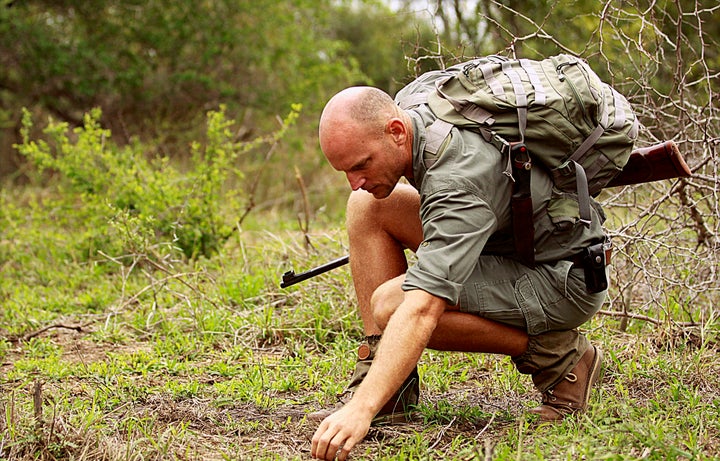 About a thousand viewers are tuned in at any time -- many diehard fans watch daily -- and anyone can ask questions via Twitter in real time. How many spots does a leopard have? Do elephants get wrinklier over time? Tweet the control room and within minutes the guides will turn towards the camera and answer for you, using years of guiding experience, to explain that those spots are actually rosettes and that it depends on the cat.
As with any live broadcast things can go wrong -- and they do. If it's cloudy, the antennas may not be able to broadcast their signal and the feed will cut out. Microphones can stop transmitting and if it rains too strongly (which it seldom does as South Africa's in a hardcore drought), no safari. But the team expertly navigates many of these issues on the fly, and a guide on a bush walk can chat entertainingly for an hour about the different moths they stumble across should a vehicle get a thorn in a tire.
All of this prep culminates the day after Thanksgiving, when WildEarth broadcasts its video feed directly to American homes on Nat Geo WILD, the exclusively animal cable affiliate of the magazine. This is the second year Graham and Emily Wallington's crew will host its show for an audience of millions -- and it can get exciting.
Last year, the cameras captured the birth of a wildebeest. Another broadcast saw a pack of wild dogs killing a pregnant impala in an extremely graphic, but very primal encounter that few had seen live.
These are wild animals and there really is no telling what will or won't happen, or what. Big cats are elusive and a favored tree can be far from the reach of a Land Rover. But for those unable to venture to South Africa, the experience provides viewers with the real thrill of a game drive, where animals roam in their native habitats.
Graham Wallington said the live broadcasts provide a step above the reality shown on a nature documentary, where lions perform a half dozen kills in a few minutes. We all love to see the burst of action, but WildEarth's reality is a little more real -- and a pride may laze about for 20 hours a day, with the only action being a big male rolling onto his back in the sun.
Even the team of experienced guides can't guarantee what'll happen, a very grounded fear for a crew ramping up for just its second cable broadcast.
But in the bush, something's always worth watching.
Safari Live will air on Nat Geo WILD throughout Big Cat Week, with primetime shows airing from 11 p.m. to midnight Friday to Sunday. Three-hour daytime drives (dusk in South Africa) will air at 9 a.m. eastern from Saturday through Dec. 4. You can tune in online, or on Nat Geo WILD.
Editor's note: The writer of this post traveled to South Africa as a guest of National Geographic.
Popular in the Community