Four paintings stolen by a trio of brazen thieves out of a museum in the South African capital city Pretoria Sunday were found today in a private cemetery hundreds of miles away, city spokesperson Pieter De Necker told The Huffington Post in a phone interview.
The paintings, all works by South African artists, were on display at the Pretoria Art Museum. Three visitors stole them during daylight hours after paying the museum's entrance fee. An oil painting by Gerard Sekoto, valued at $800,000, remains missing.
Scroll down for images of the stolen paintings.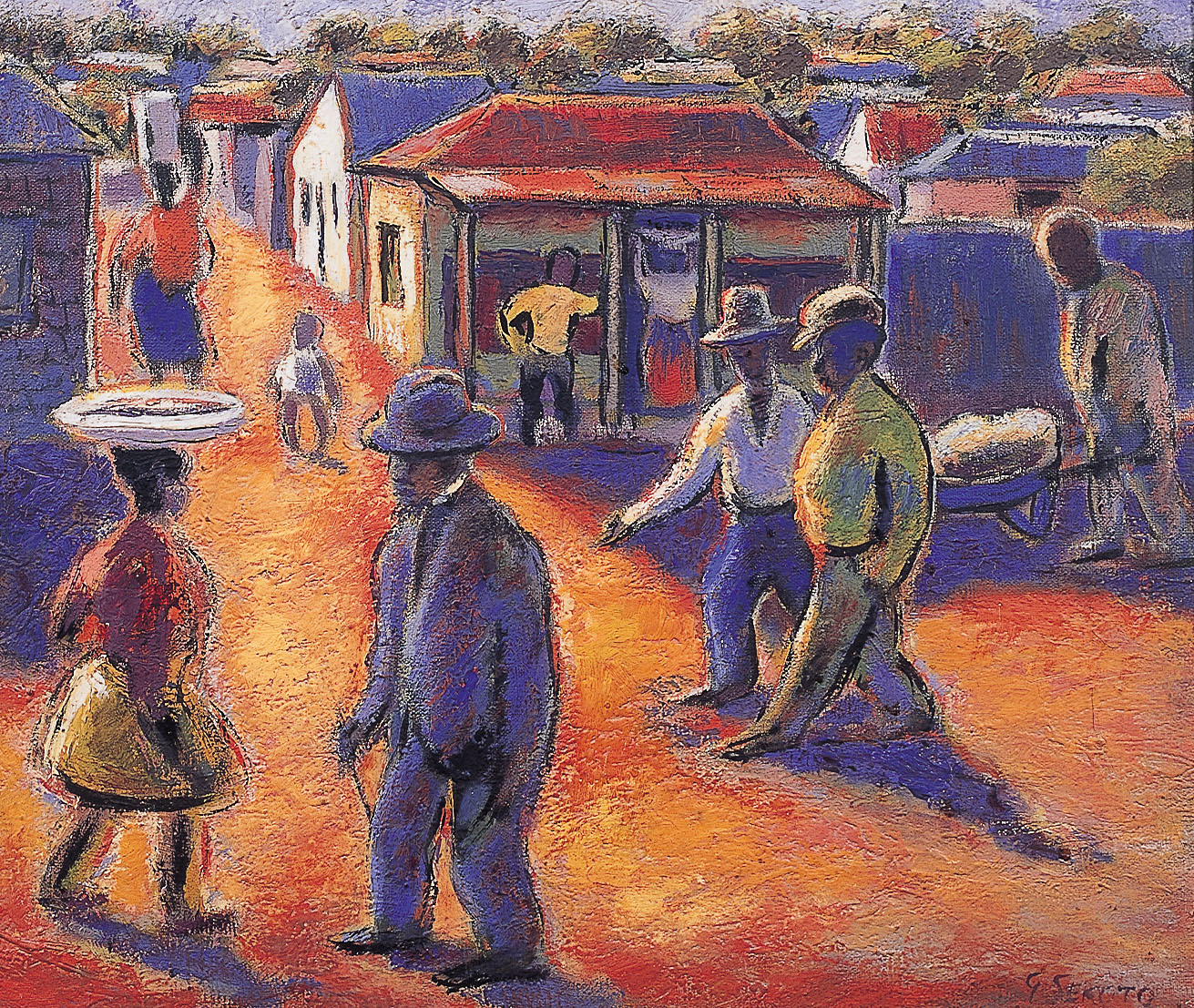 "Street Scene," an oil on canvas by the realist pioneer Gerard Sekoto. Courtesy the Pretoria Art Museum.
The recovered works are reportedly not damaged, though they were removed from their frames.
"When [the police] arrived, they found the paintings behind the church under a garden bench, covered with just a blanket," De Necker said by phone. "We're not a hundred percent sure what happened, but there's a huge harbor in Port Elizabeth. It seems as if the paintings were left there for somebody else to collect, and to skip the country with."
Sunday's marks one of a few instances of art theft in South Africa, and a particularly dramatic one. The thieves were men of varying ages -- one appeared to be in his sixties, and the other two in their twenties, according to De Necker. They identified themselves to the receptionist as an art teacher and his two students interested in seeing a particular set of paintings included in an ongoing exhibit of South African artists. After the receptionist left them with the works, the men rounded back to her desk with a gun in hand and tied her up with rope, before lifting the paintings and driving off with the $1.3 million steal, De Necker says. In their haste to flee before a pursuing security guard could nab them, they left behind a large painting by Irma Stern on the sidewalk.
De Necker called the incident a "wake-up call to South Africa's art fraternity," and said funds will be allotted to beef up the Pretoria Art Museum's security in the near future. He also predicted an uptick of such crimes due to the soaring value of South African art.
Scroll through the slideshow below for a look at the stolen paintings: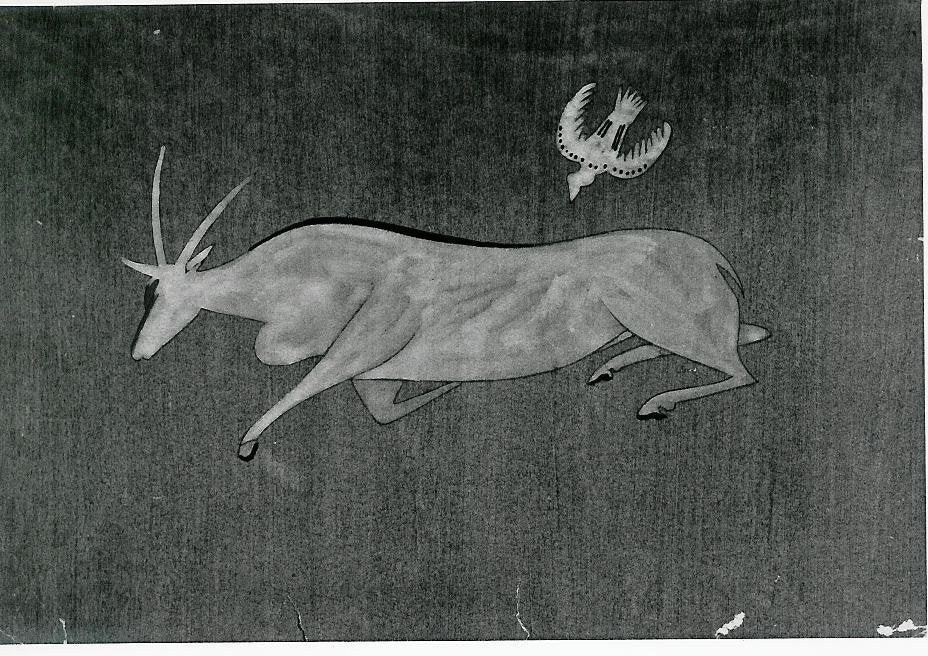 South African Art Theft: The Haul
Related
Popular in the Community