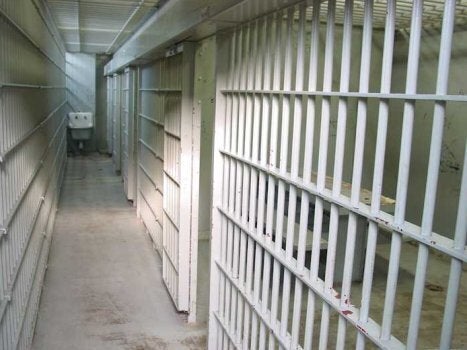 In an effort to slow the spread of HIV in one of the country's highest-infected regions, prisoners in South Africa's KwaZulu-Natal province are now being offered the chance to be circumcised, the BBC is reporting.
Though the procedure reportedly will remain voluntary, officials say 148 inmates had already been circumcised in one of the area's jails. Overall, an estimated 10,229 men across the country have also opted for the procedure since the government started promoted it.
South Africa's Prisoners Human Rights Organisation spokesman Golden Miles Bhudu has said the campaign was designed with inmates' best interests in mind. "It may help fight the scourge as HIV/AIDS, which appears to be spreading like wildfire in South African prisons," he told the BBC.
Studies suggest circumcised men are over 50 percent less prone to contracting the AIDS virus than uncircumcised, particularly among heterosexual men. The process was banned in South Africa until last year, when Zulu King Goodwill Zwelithini revived the tradition. According to the AFP, authorities hope the controversial "circumcision drive" will result in 2.5 million new circumcisions by 2014.
With an estimated 5.7 million of its 48 million population living with HIV, South Africa reportedly has the world's highest infection rate in the world.
Related
Popular in the Community