South America is the fourth largest continent and the home of twelve independent countries- Argentina, Bolivia, Brazil, Chile, Colombia, Ecuador, Guyana, Paraguay, Peru, Suriname, Uruguay, and Venezuela; two non-sovereign areas- French Guiana (a French Territory); the Falkland Islands, (a British Territory) and the islands of Aruba, Bonaire, Curacao, Trinidad and Tobago. With its diverse population and geography, South America can meet the needs and wants of any traveler. However, for the traveler seeking adventure and nature Guyana, South America's hidden gem, is the perfect vacation destination.
Guyana is the third smallest mainland country on the continent on the South America. Guyana is bordered by the Atlantic Ocean to the north, Brazil to the south and southwest, Suriname to the east and Venezuela to the west. It also neighbors the Caribbean coast, and it's the only English- speaking country in South America.
What makes Guyana unique is that it is virtually untouched. The rainforest found in Guyana are pristine, untouched and undisturbed making them to home to over 800 species of birds, 6000 species of plants, 700 species of fish and 200 species of mammals. Guyana is burgeoning eco-tourism destination and was named one as National Geographic's "Tours of a Lifetime" in 2011 and as a "Best Trip in 2014."
For the traveler seeking to connect with nature one of the most popular experiences is bird watching among the 868 species of birds found in Guyana or exploring one of the remaining four relatively unharmed tropical forest left in the world. Additionally, Guyana home the world's highest free-falling waterfall, Kaieteur Falls and the Guiana Shield, which is roughly 2 billion years old and considered the earth's oldest surface.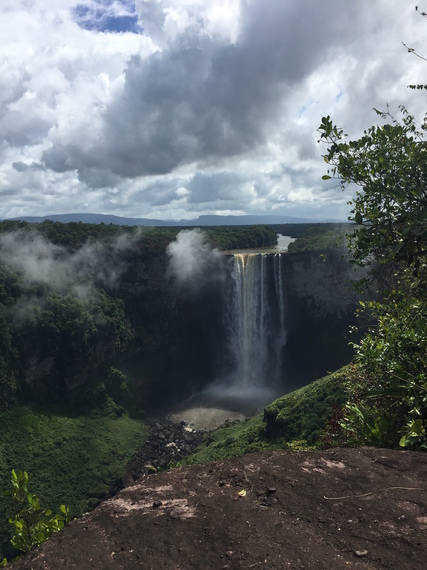 The annual Pakaraia Mountains Safari takes travelers seeking adrenaline packed adventure through the rough and undulating mountains of the Pakaraimas and more than ten indigenous communities. Trekking, mountain climbing, kayaking, 4X4 safaris, mountain biking, jungle survival training and Amazon exploring are a few of the other adventures travelers can enjoy in Guyana.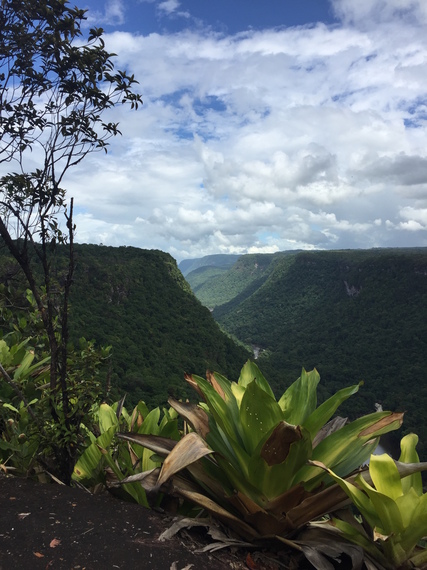 Guyana is South America's hidden gem in that it can fulfill the desires of a variety of travelers. It's the perfect vacation for the person looking to disconnect and reconnect with nature. For for the traveler seeking adventure what could be better than wandering in the Amazon. Only in Guyana can tourist travel by land, river boat, and light aircraft across the Amazon rainforest to see nature's extraordinary riches, experience unusual wildlife, birds and giant spices in a remote and unsophisticated environment and conserved tropical forest.