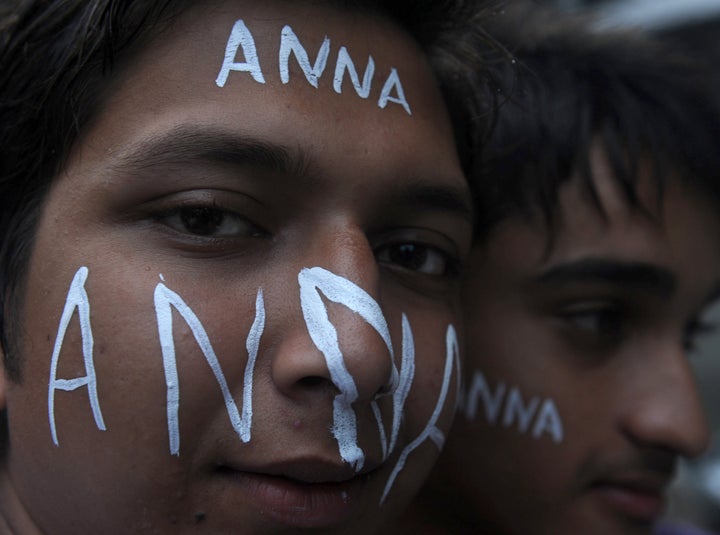 This summer, frustration towards pervasive corruption in India reached a tipping point when hunger striker Anna Hazare mobilized thousands.
While an awakening of the world's largest pluralistic democracy should perhaps not come as a huge surprise, is something also brewing in neighboring Pakistan, Bangladesh, Sri Lanka and the rest of South Asia?
That's what a new generation of committed youth activists in the region would tell you. Last week, at a training event in Sri Lanka (where I co-led workshops on online strategy) the most promising of them conceived of and refined ideas for new, regional NGOs and campaigns.
To my surprise, it was not the examples of online activism from North Africa and the Middle East that provoked excitement. Rather, the events of the past six months in India were what made these youth leaders jump from their seats.
While it may be the Indian summer, not the Arab spring, that augurs a shift in South Asia, these change makers were more focused on youth engagement than corruption. They clearly recognize (along with development and post-conflict experts) that the key to achieving and maintaining peace in post-conflict and conflict-ridden countries is to ensure the engagement and employment of youth bulges.
That's why Sri Lankan participants are working on initiatives that target elementary and high schoolers, in hopes of reaching them as early as possible. During that country's 30 year long civil war, which ended only three years ago, the average family had three to four young sons. A dearth of opportunity for them only exacerbated the conflict. Today, civic-minded Sri Lankan youth see that their success in maintaining peace relies on their ability to get young people to see its benefits from as early an age as possible.
Likewise in Pakistan, teenagers and twenty-somethings are pushing a spate of youth-focused initiatives off of the ground. For a taste, check out the Pakistan National Youth Council and the Pakistan Youth Alliance, which leads relief trips into the country's rural, poverty stricken areas and documents their impact using Facebook -- no small feat considering the country's battle with flooding and dengue fever this month. Next month, the country's most promising youth leaders will convene in Islamabad to learn from one another.
The most promising project to emerge out of the training event that I co-facilitated last week, however, was a Bangladeshi led campaign. The group, calling themselves "I don't want to live in a bin" (speaking of trash cans) intends to build an army of volunteer youth who will commit to spending at least one day a week carrying out basic education programs in the slums of Dhaka. Their goals are two-fold: empower slum children while at the same time recruiting new volunteers in their peers, other well-educated, well-off Bangladeshi university students, by broadcasting their activities on Facebook.
In both MENA and South Asia, what distinguishes the more successful youth activists and civil society initiatives from the less promising ones is the degree to which sound strategy drives their use of new tools like Facebook. As trainers, we noticed a frequent tendency to equate the creation of a Facebook page with successful campaigning -- unfortunately, on Facebook as in most other situations, if you build it they will not necessarily come.
In South Asian civil society, excitement is clearly in the air: combining that with skill and capacity building could be a winning combination.

Calling all HuffPost superfans!
Sign up for membership to become a founding member and help shape HuffPost's next chapter