Today, after wanting to attend forever, finally I was able to attend the South Beach Food and Wine Festival, and what a great time it was. The food was excellent with a variety of new delicacies to try. Grilled octopus, macaroni and cheese balls with marinara sauce, crab meat pasta, coffee with gelato, coffee stewed beef, pork stomach, the list goes on and on. The wines were just as good and varied: moscato, red wine, sparkling wine, and other liquor concoctions. I wish I remembered all their names.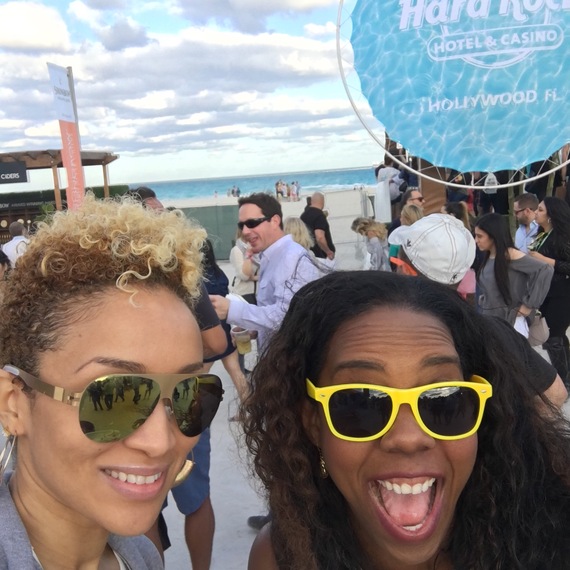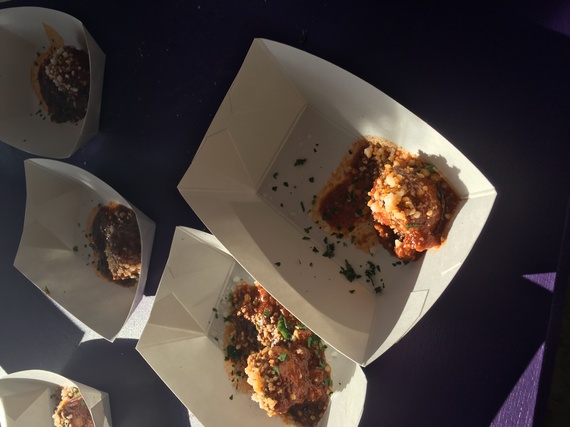 The atmosphere at the beach, the breeze, the dancing music and more importantly, the beautiful faces that shared smiles, food and wine made the day exquisite. The air smelled like the sea mixed with wafts from different foods depending on which tent you were passing by. The weather was good, sunny and a little cool, and I had smartly brought my jacket just in case it got too cool, I was glad I did. The staff was friendly, directing us where to enter and ensuring we got our gift bags, which included among other things, a special tray for the food and a wine glass, both of which I made good use of. It was set up on the sand beginning at Ocean Drive and 13th Street and extending towards 10th street. The sandals I wore came in handy because I would have been irritated with the sand in closed shoes.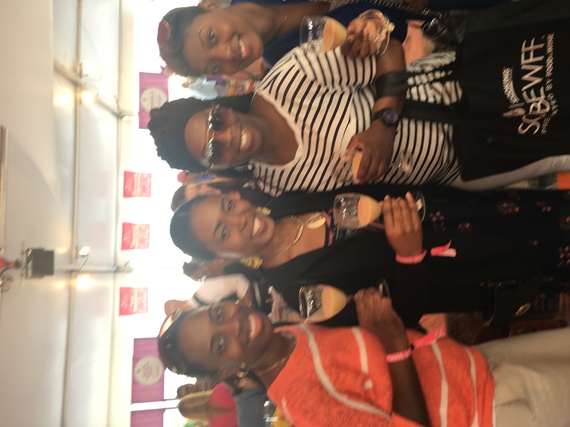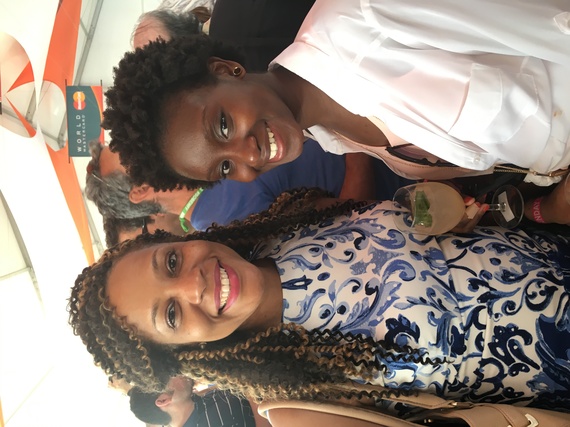 My two friends and I navigated through the maze of huge white tents together, sampling, dancing and after the wine kicked in, laughing at everything. I saw so many different ethnicities all sharing a love of food and wine, clearly food and wine bring people together. Sorry for being sappy, but I love seeing people together having a good time. Rev Run and his wife Justine were there and they were slapstick funny and cute in their interactions, I actually stopped for a minute to take a picture during my hunt for wine. There was enough space and room, so you didn't feel crowded, but it didn't feel empty either. Everything seemed to click into place perfectly, the ambience at the ocean with all that beautiful, blue sky was heaven like. All in all, I thoroughly enjoyed myself and will definitely be back again next year, God willing.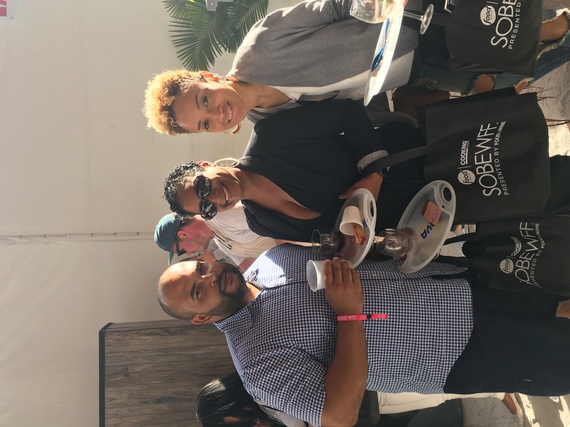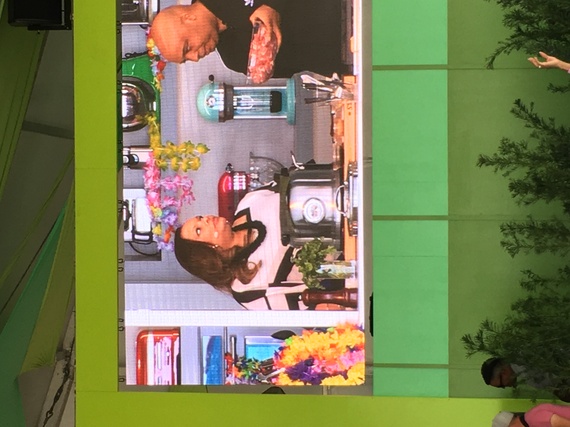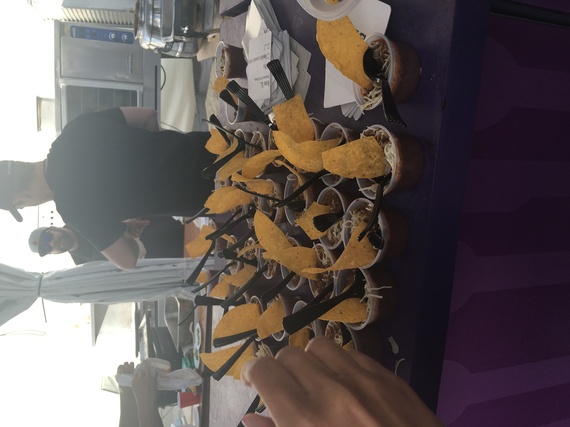 Calling all HuffPost superfans!
Sign up for membership to become a founding member and help shape HuffPost's next chapter