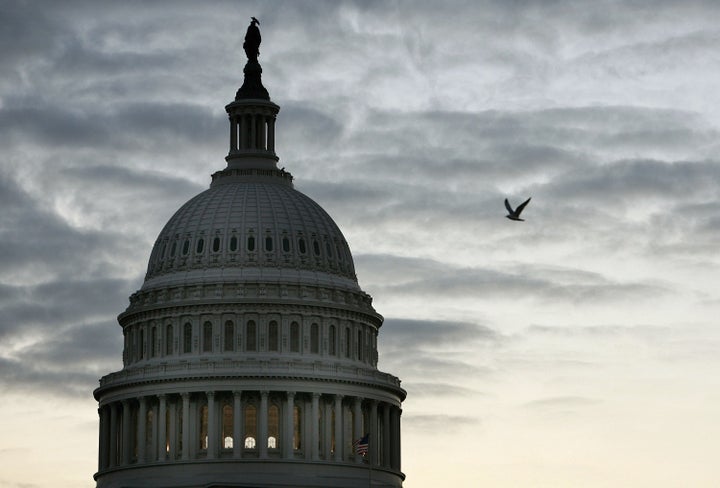 Today marks the second anniversary of an unspeakable horror played out on the streets of Washington. On March 30, 2010, an argument over a missing bracelet spiraled into one of the deadliest mass shootings in the history of the District of Columbia.
The violence on South Capitol Street took the lives of 19-year-old William Jones III, 18-year-old DaVaghn Boyd, 18-year-old Tavon Nelson, and 16-year-old Brishell Jones and inflicted a trauma on the entire city. In the aftermath of her daughter Brishell's death, Nardyne Jefferies and I made a commitment to work together to create systemic changes that would make such tragedies less likely.
Our work led us to overwhelming evidence showing that unmet behavioral health needs are one of the most significant contributors to later delinquency and antisocial or violent behavior. The research indicated that youth in the juvenile justice system experience substantially higher rates of unmet behavioral needs than youth in the general population.
The product of Ms. Jefferies and my efforts is the South Capitol Street Memorial Amendment Act of 2012. Passed unanimously by the Council on March 20, the act creates a comprehensive youth behavioral health infrastructure in the district. The act will transform how the district addresses youth behavioral health issues, strengthen our ability to identify signs of unmet behavioral health needs early, and allow us to effectively intervene in order to prevent future negative outcomes.
The act calls for the extension of behavioral health services to all public and public charter schools students. It enhances the district's truancy protocols by focusing the first intervention, which occurs after five unexcused absences, on the underlying causes of truancy and providing appropriate services. Mandating this root cause analysis will increase identification of youth with unmet behavioral health needs and connections to care. The act also empowers the mayor to create needed enforcement mechanisms to increase the accountability of administrators and teachers charged with preventing truancy.
The reforms require that children in the Department of Youth Rehabilitation Services and Child and Family Services Agency systems receive a comprehensive behavioral health screening within 30 days of their initial contact with those agencies. Within the Department of Mental Health, the act calls for implementation of a program to inform teachers, principals, and staff at child development facilities of common signals exhibited by youth with unmet behavioral health needs.
Additionally, the act requires the creation of resource guides to empower families and youth to recognize and address unmet behavioral health needs. The bill also creates a Behavioral Health Care Ombudsman to help residents navigate the often complex behavioral health system.
Nardyne Jefferies' singular focus and determination made these reforms possible. I thank Ms. Jefferies as well as Mayor Vincent Gray, Chairman Kwame Brown, and my council colleagues for their support in passing legislation that will improve the lives of young people across the district and make a real impact on the city's collective future.
Ms. Jefferies honors her daughter's memory daily through her tireless work and strength. I am honored, humbled, and grateful for having had the opportunity to work alongside her in the creation of these reforms and in the memory of her daughter Brishell. She has forced us all to move beyond lighting candles and making empty promises.
Instead, in the days surrounding the second anniversary of that horrific night, we took action that will begin to correct the failed legacy of underinvestment in youth behavioral health. By taking action, we honor all who were lost too soon and start to do better by those young people still trying to make their way through the challenges of today's world.

Calling all HuffPost superfans!
Sign up for membership to become a founding member and help shape HuffPost's next chapter