A South Carolina state judge ordered a grand jury on Monday to stop investigating state House Speaker Bobby Harrell (R), finding that only Harrell's colleagues can begin a probe into allegations of corruption against him.
Last year, the watchdog South Carolina Policy Council filed a complaint with state Attorney General Alan Wilson (R), accusing Harrell of misusing his position by allegedly pressuring regulators on behalf of his own business and improperly reimbursing himself $325,000 in campaign funds for use of his plane. After a 10-month probe by the South Carolina Law Enforcement Division (SLED), Wilson convened a grand jury to investigate the matter in January.
Two weeks ago, Circuit Court Judge Casey Manning held a hearing on whether Wilson or the state House Ethics Committee should consider the complaint against Harrell. The speaker's lawyer argued that the committee alone has the authority to initiate such an investigation, The State newspaper reported. If necessary, that committee would then pass along potential ethics violations to the attorney general.
Manning agreed, ruling in Harrell's favor on Monday. The judge wrote that "exclusive jurisdiction resides solely" within the House Ethics Committee until it "has either referred the matter to Attorney General Wilson or has otherwise acted on the complaint." Manning found that Harrell's alleged misdeeds would constitute civil, not criminal, violations of the state's ethics laws.
The speaker applauded Manning's decision in a press release. "We are pleased with the court's ruling that the politically motivated exceptions forced on this matter were inappropriate and that the proper legal process -- not a political process -- should be followed," said Harrell.
Wilson, who leads the Republican Attorneys General Association, pledged to appeal the ruling. "We believe today's order of Judge Manning is without any foundation or support in the law. This Office will vigorously pursue all appellate remedies and will seek to continue this investigation," Wilson said in a statement on Monday.
"I can't emphasize enough how bad this is and how dangerous it is," Ashley Landess, president of the South Carolina Policy Council, told HuffPost after Manning's order was released. "It is about citizens' right to an advocate in the criminal justice system when it comes to politicians and corruption."
Moving the case to the House Ethics Committee would kill the investigation, Landess has argued. Given Harrell's power as speaker, she contends, looking into the allegations would pose a conflict of interest for the House panel. She reiterated Monday that Wilson should have the constitutional authority to handle the complaint because her organization has alleged public corruption, a felony.
In the early May hearing, Wilson warned that requiring the attorney general to wait on a referral from legislators investigating alleged criminal ethics or public corruption violations by their colleagues could end up giving lawmakers "criminal immunity from prosecution from crimes outside the Ethics Act," according to The State.
The attorney general told Manning that the SLED report -- which has not been released -- found evidence of additional "potential criminal matters," according to politics website FITSNews.
But Manning wrote in his decision that Wilson had not made the case that the allegations were worse than ethics violations. "Despite multiple requests, the Attorney General has failed to offer or present to the court any evidence or allegations which are criminal in nature," Manning wrote.
Former South Carolina Attorney General Charlie Condon, who attended the hearing in support of Wilson, told HuffPost that he thinks Manning made a "key factual error."
"I was in court that day," said Condon, a Republican. "The attorney general was very specific that there was a SLED criminal report that was performed, with criminal allegations. And he also referenced the fact that the Ethics Act has criminal provisions. There's a mechanism for correcting an order like this, and with respect to the attorney general, I would do that, because once that fact is corrected, the analysis in this order completely would have to change."
Condon argued that Manning's ruling cannot be allowed to stand. "Our statewide grand jury actually started as a result of public corruption in the General Assembly. The federal government had to come in to prosecute because we didn't have a sufficient or adequate system at the state level, and this is a reform that was passed to make sure that the General Assembly are held to the standards they should be held," he said.
Before the ruling, ethics advocates pointed with concern to Manning's 2012 ruling in a similar case against South Carolina Gov. Nikki Haley (R). Haley was accused of lobbying illegally when she was a state representative. Manning sent the complaint back to the House Ethics Committee, which quickly dismissed the allegations against the governor.
The South Carolina Democratic Party criticized Harrell and Haley after the Monday ruling, writing that it shows the need for ethics reform.
"Whether it's with Nikki Haley's being paid to lobby while in the House or Bobby Harrell's repeated infractions, the unethical behavior and culture of corruption in South Carolina is a disgrace," said state Democratic Party Chairman Jaime Harrison in an email. "There is such uneven implementation of our current ethics laws that it allows those in power to get away with major violations."
Harrell's allies have attempted to bounce Wilson from the case before. House Republicans introduced legislation -- initially with broad support -- that might have allowed Harrell and his state Senate counterpart to appoint a special prosecutor, in place of the attorney general, to investigate legislators. Harrell's lawyers also previously sought to disqualify Wilson for lack of impartiality, according to USA Today.
In a press release praising Monday's ruling, Harrell again attacked Wilson for bias. "This entire process -- both the mishandling of this matter and the allegations made -- reeks of politics," Harrell said.
Before You Go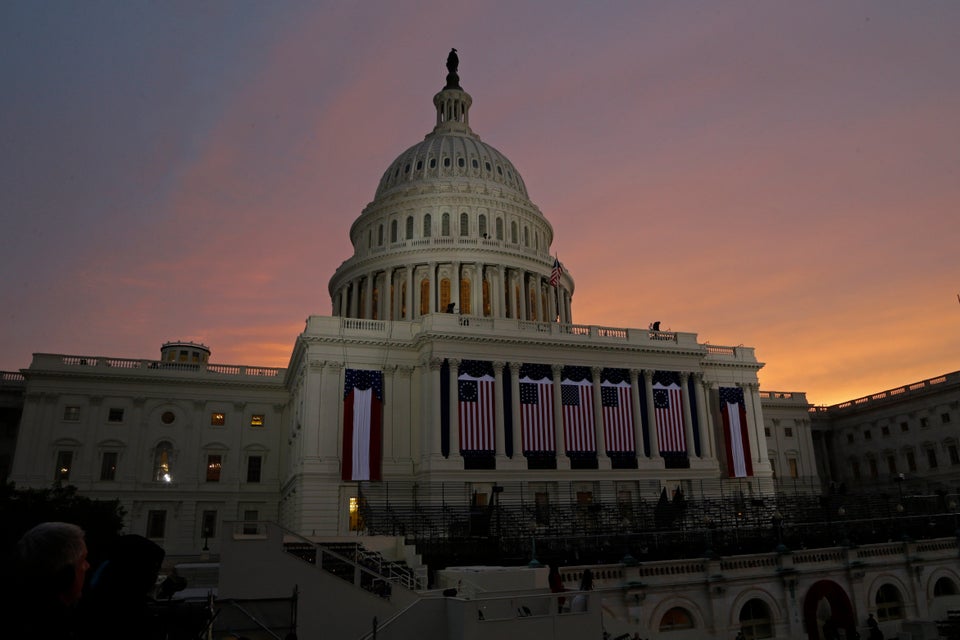 U.S. Capitol Photos
Popular in the Community