South Carolina Gov. Nikki Haley (R) called for the Confederate flag to be removed from the state capitol.
"That flag, while an integral part of our past, does not represent the future of our great state," Haley said Monday.
Haley argued that many South Carolinians see the Confederate flag as a way to respect their ancestors, but argued Dylann Roof, who was charged with murdering nine people in a historically black church in Charleston, South Carolina, last week, "has a sick and twisted view of the flag."
Haley said there's no need to "declare a winner and a loser" or interpret the flag in any one way, noting South Carolinians are free to fly the Confederate flag on their personal property if they so choose.
"But the statehouse is different, and the events of this past week call on us to look at this in a different way," she said.
"On matters of race, South Carolina has a tough history. We all know that," Haley said.
Haley said she would call a special legislative session if South Carolina lawmakers don't take up the issue of the Confederate flag this session.
Sen. Lindsey Graham (R-S.C.), Republican National Committee Chair Reince Priebus, Sen. Tim Scott (R-S.C.) and others joined the governor in calling for the flag to come down. Graham previously said the flag "is part of who we are," but that he would be "fine" with taking the symbol down.
"After the tragic, hate-filled shooting in Charleston, it is only appropriate that we deal once and for all with the issue of the flag," Graham said in a statement Monday.
Debate over the flag was reignited after the shooting at the Charleston church last week. When flags were lowered to half-staff in remembrance of those who were killed, the Confederate flag -- which has flown next to the Confederate Soldier's Monument since 2000, when it was removed from atop the South Carolina capitol dome -- didn't budge, because it's held in place by a padlock. By law, the flag couldn't be removed.
Several politicians have weighed in on the flag, with 2012 presidential rivals Mitt Romney (R) and President Barack Obama agreeing that the flag should come down. Some South Carolina politicians had a different take, with Rep. Mark Sanford (R-S.C.), who attended Haley's press conference on Monday, saying removing the flag "should not be the immediate solution."
This post has been updated to include Haley's remarks.
Before You Go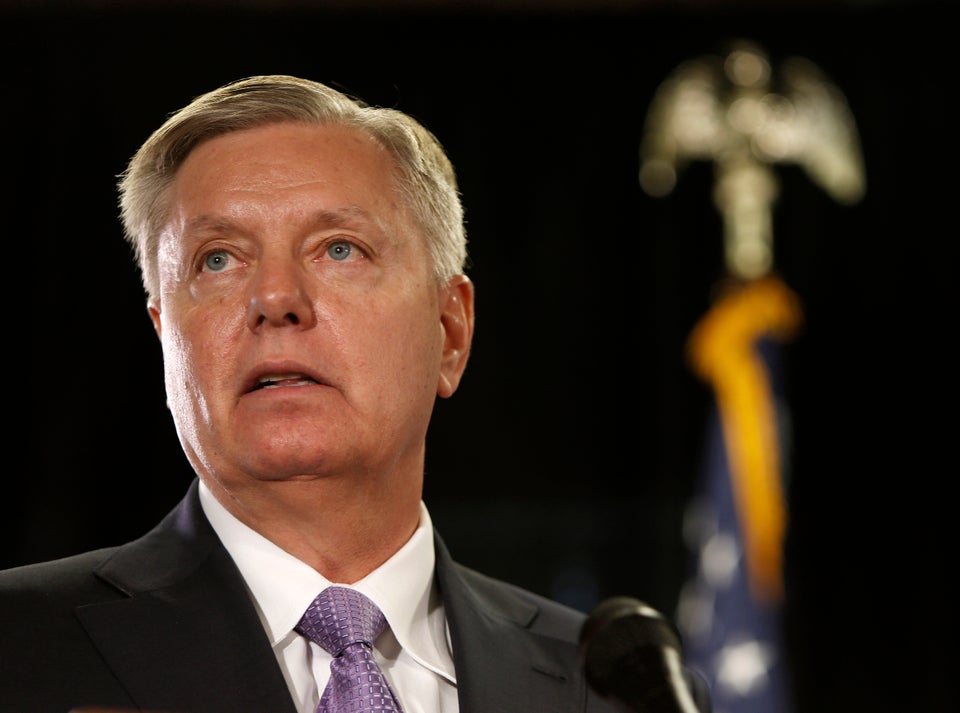 Politicians On Charleston Shooting
Popular in the Community