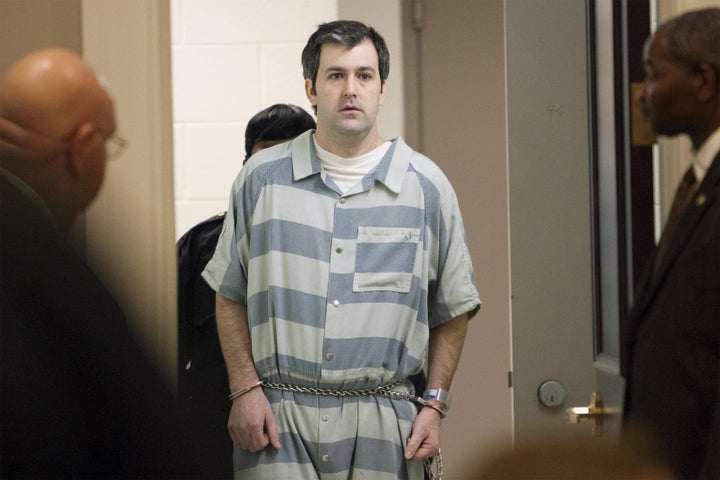 The murder trial of a former South Carolina policeman who shot an unarmed black motorist last year opened on Monday with jury selection, putting the national spotlight back on a case that triggered national concerns about racial bias in law enforcement.
Michael Slager, a white North Charleston police officer, was arrested and charged with murder in April 2015 when a bystander's cellphone video emerged that showed him firing eight times at the back of Walter Scott, who was fleeing from him.
About 180 potential jurors were ordered to appear for roll call on Monday at Charleston County Judicial Center for Slager's trial, court officials said.
Prospective jurors are expected to return on Tuesday for continued questioning as attorneys for both sides seek a panel of 12 for the trial.
Slager, 34, pleaded not guilty and was released from jail on bond in early January.In pretrial motions, Slager's defense lawyers said the officer was on patrol in a dangerous neighborhood when he stopped Scott, 50, for driving a car with a broken brake light.After Scott got out of his car and ran, Slager said he chased the black man on foot and hit him with a stun gun at least twice. Defense attorneys will say Slager felt threatened when Scott grabbed the stun gun after a struggle and pointed it at the officer. The video of Scott's death reignited a public outcry that flared after the killings of unarmed black men in Missouri, New York and elsewhere. Slager's trial is likely to renew national scrutiny on the treatment of minority groups by law enforcement agencies across the United States.
"The whole world is watching these decisions as so many policemen having gotten away with killing a black man," James Johnson, president of the South Carolina chapter of the National Action Network, said in a phone interview.
Outside the Charleston County Judicial Center on Monday, Scott Garland, 54, a retired Air Force sergeant who lives in Charleston, held a sign that read "Blue Lives Matter" on one side and "Thin Blue Line" on the other.
"It's just to show the cops that there's somebody on their side," Garland said. "They are a thin blue line between us and the criminals."
Defense lawyers have asked the judge to move the trial out of Charleston, saying publicity surrounding the case and possible protests outside the courthouse could prejudice a jury.
(Editing by Alan Crosby and Cynthia Osterman)
Calling all HuffPost superfans!
Sign up for membership to become a founding member and help shape HuffPost's next chapter
BEFORE YOU GO
PHOTO GALLERY
Powerful Black Lives Matter March In Washington