With extreme flooding threatening to cut off Myrtle Beach from the rest of the state, South Carolina officials are scrambling to find a solution as Tropical Storm Florence moves slowly through the region.
Christy Hall, South Carolina's state secretary of transportation, on Saturday announced plans to build two emergency dams as rainfall is expected to flood routes leading into Horry County, where Myrtle Beach is located.
After looking at an analysis of expected rainfall, flooding and the effects of Hurricane Matthew, which hit South Carolina as a Category 1 storm in 2016, officials determined that the Pee Dee River basin could flood, swelling rivers that would overtake a number of bridges on major routes, as early as Monday night.
The flooding would likely make U.S. 378 the only route into Horry County. Similarly, U.S. 501 would be the only way into Myrtle Beach.
To prevent those routes from being flooded, cutting off Horry County and virtually turning the Myrtle Beach area into an island, transportation officials plan to build a mile-long barrier along the Lynches River to keep U.S. 378 passable. Another 1.5-mile barrier will reportedly be erected along the U.S. 501 bypass in the city of Conway.
"To make this work, we have to build dams to hold the floodwaters back off the road and keep the road operational," Hall said Saturday.
Tropical Storm Florence is expected to creep slowly through South Carolina over the weekend. It was downgraded from a hurricane late Friday, but not before bringing catastrophic flooding to the Carolinas.
Extreme rain submerged entire communities and swelled numerous rivers. Forceful winds cracked trees in half and toppled power lines.
Preliminary reports showed that Florence dumped more than 30 inches of rain in Swansboro, North Carolina, breaking the state's record of most rainfall from a single storm.
Members of the military, volunteer groups and first responders used boats and helicopters to rescue hundreds of people stranded in cars and homes. As of Saturday night, at least 11 deaths had been linked to the storm.
As Florence lingers over east South Carolina, officials are keeping an eye on areas prone to flooding.
Before You Go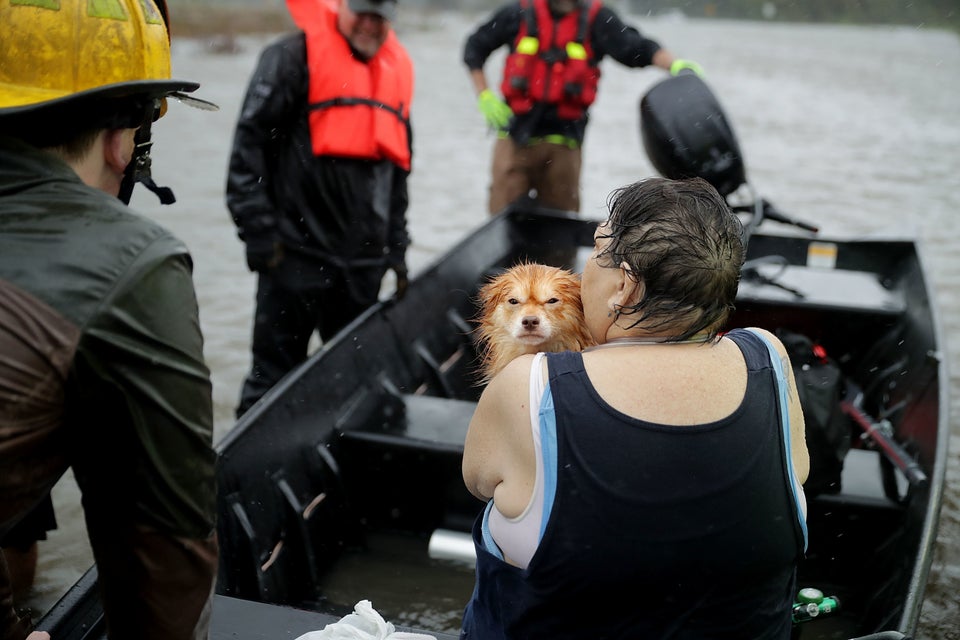 Animals Of Hurricane Florence
Popular in the Community