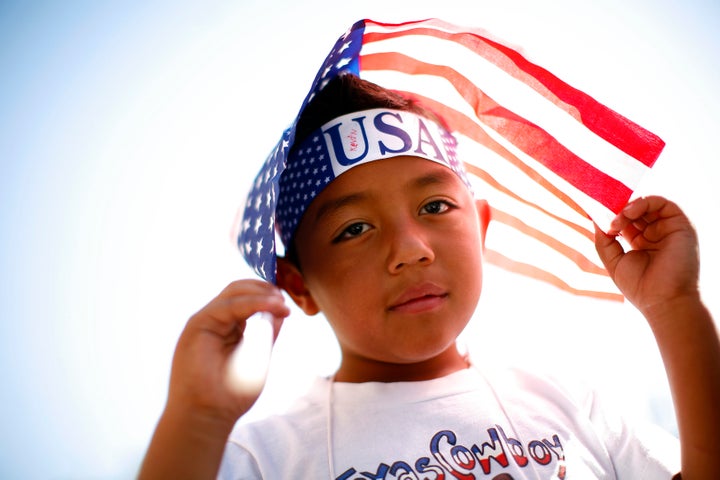 CHARLESTON, South Carolina (Reuters)--South Carolina's House of Representatives approved on Tuesday a comprehensive illegal immigration bill that would allow police to ask for citizenship documentation from anyone they stop or detain for another reason.
It would also allow police to hold a person who fails to provide documentation until their citizenship status is determined.
The Republican-controlled House on Tuesday night voted 69-43 to approve a Senate bill and added amendments. The Senate must concur. If it does not, a conference committee will reconcile the two houses' differences.
South Carolina Governor Nikki Haley is expected to sign the bill.
The South Carolina law also calls for the creation of a special Illegal Immigration Enforcement Unit within the state police department to work with federal Immigration and Customs officials.
The law would make it a crime to travel within the state without proper documentation or to transport or harbor any undocumented person within the state. It also punishes employers who hire undocumented workers.
"It has become abundantly clear that if we want something done about illegal immigration, we're going to have to do it ourselves," House Speaker Bobby Harrell said.
"This bill gives our state's law enforcement officers another valuable tool to use in the day-to-day fight they wage to enforce our immigration laws."
During debate on Tuesday, Democrats questioned the cost and constitutionality of the bill.
"If you happen to have an accent you're going to be subject to this," said Democratic Representative Joseph Neal. "How long can you hold someone on the side of the road while you check their legality? What happens if you hold somebody for hours because you can't get a response from the federal government?"
"South Carolina is too determined to be locked into the Republican national agenda," said Democratic Representative David Mack. "I believe this bill is racist, it's mean and it's punitive."
Georgia passed an illegal immigration bill earlier this month. Utah passed comprehensive immigration in March that was blocked by a federal judge. Alabama, Oklahoma and Texas are considering immigration legislation this session.
Arizona-style laws have been rejected or failed to advance during the 2011 legislative session in California, Colorado, Iowa, Kansas, Kentucky, Mississippi, Nebraska, New Hampshire, South Dakota and Wyoming.
(Editing by Jerry Norton)