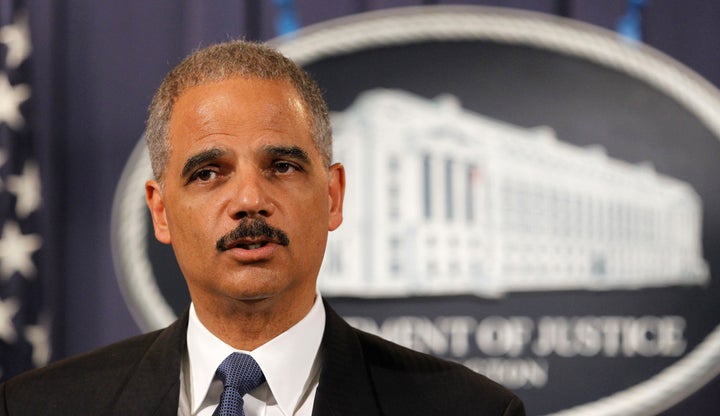 WASHINGTON -- The U.S. Department of Justice filed a lawsuit on Monday challenging a recently enacted South Carolina immigration law, following suits against similar statutes in Arizona and Alabama.
"It is understandable that communities remain frustrated with the broken immigration system, but a patchwork of state laws is not the solution and will only create problems," said Attorney General Eric Holder in a press statement.
The South Carolina law, passed in June, is set to go into effect on Jan. 1, 2012, unless it is blocked by a federal judge. Like the measures against unauthorized immigration in other states, the South Carolina law requires police officers to question the immigration status of individuals stopped for other reasons if the officers suspect them to be undocumented.
The Justice Department argues that the law, referred to as S.B. 20 and Act No. 69, preempts the federal government's "preeminent" authority over immigration, which is necessary to maintain "a careful and considered balance of national law enforcement, foreign relations, and humanitarian interests."
The state law "will cause the detention and harassment of authorized visitors, immigrants, and citizens who do not have or carry identification documents specified by the statute, or who otherwise will be swept within Act No. 69's rigid approach of universal, undifferentiated enforcement," the lawsuit contends.
The federal government is asking the judge to temporarily block the law from going into effect while the two sides debate its merits in court.
The Justice Department sued Arizona over its immigration law, S.B. 1070, in June 2010. The department challenged a copycat law in Alabama in August of this year and has considered legal challenges in Georgia, Indiana and Utah, all of which passed their own immigration laws in the wake of Arizona's.
Justice Department officials said on a conference call that they continue to review other state immigration laws for possible legal challenges and are monitoring the situation on the ground in Alabama, where parts of its immigration law have already gone into effect.
"To the extent that other states are looking for lessons, I think the lesson is that the federal government has to remain the primary actor and director when it comes to immigration law and policy," said Assistant Attorney General Tony West. "To the extent that a state seeks to establish its own immigration law and policy, and it conflicts with federal law and makes it difficult for states and the federal government to work cooperatively in the implementation of federal law, we will not hesitate to bring suit."
South Carolina's law also faces a court battle with immigrants' rights groups, including the American Civil Liberties Union, the Southern Poverty Law Center and the National Immigration Law Center.
The Justice Department announced in September that it was reviewing the South Carolina statute for potential conflicts with federal immigration law and civil rights protections.
The offices of South Carolina's attorney general and Republican Gov. Nikki Haley did not respond to requests for comment. But Attorney General Alan Wilson said in September that he was prepared for legal challenges, the Charleston, S.C., Post and Courier reported.
"I absolutely think this law is constitutional and absolutely think South Carolina would win," Wilson said. "This is not in contrast to the federal law. ... This is in support of the law. It absolutely puzzles me that the federal government doesn't want help."

Popular in the Community