WASHINGTON -- The mayor of a tiny South Carolina town has triggered protests, prayer vigils and even a city council vote to weaken his powers after firing longtime police chief Crystal Moore, who is a lesbian and who some believe is a target of the mayor's homophobia.
The controversy over Moore's firing comes at a time when many in Congress are pushing for passage of the Employment Non-Discrimination Act, which would make it illegal to fire or harass someone at work for being lesbian, gay, bisexual or transgender.
Latta Mayor Earl Bullard fired Moore on Tuesday soon after she received seven reprimands, which alleged that she had failed to maintain order and questioned authority, among other offenses, according to a report by WBTW News 13. The reprimands were the first Moore ever received after more than 20 years on the job. What's more, members of the city council said Bullard, who just became mayor in December, broke with protocol by not giving Moore a verbal or written warning for any wrongdoing, or discussing the matter with the council before taking action.
By Wednesday, dozens of residents were picketing outside of town hall calling for Moore's job to be reinstated; Moore came by too, to thank them. Others in the town, which has a population of just over 1,400, held a prayer virgil for Moore.
Things escalated further Thursday, when the city council held a special meeting and voted 6 to 1 to strip some of Bullard's power and shift it to the council. Moore told WBTW News 13 before the meeting that she'd heard for weeks that Bullard was planning to fire her, even though he denied it when she asked him. She said she thinks the mayor had a vendetta against her for being gay.
"I can't believe that we still have no equal rights. That's the biggest issue," Moore said. "I've been harassed, intimidated. This is the first time it's been this public. I'd tried living a quiet decent life and do what I'm supposed to."
Some Latta residents and officials agree with her -- and one council member even produced an audio recording of a phone call with the mayor in which he goes on a homophobic tirade. In it, Bullard says he would much rather leave his children with a raging alcoholic than with someone whose "lifestyle is questionable."
Here's the full transcript of the audio recording, which was taped by Latta Councilman Jared Taylor and obtained by WBTW News 13:
"I would much rather have ... and I will say this to anybody's face ... somebody who drank and drank too much taking care of my child than I had somebody whose lifestyle is questionable around children.

Because that ain't the damn way it's supposed to be. You know ... you got people out there -- I'm telling you buddy -- I don't agree with some of the lifestyles that I see portrayed and I don't say anything because that is the way they want to live, but I am not going to let my child be around.

I'm not going to let two women stand up there and hold hands and let my child be aware of it. And I'm not going to see them do it with two men neither.

I'm not going to do it. Because that ain't the way the world works.

Now, all these people showering down and saying 'Oh it's a different lifestyle they can have it.' Ok, fine and dandy, but I don't have to look at it and I don't want my child around it."
A request for comment from Bullard's office was not returned to The Huffington Post.
Moore's firing is starting to draw national attention. On Thursday, the Human Rights Campaign called for Moore's reinstatement as police chief and highlighted the need for Congress to pass ENDA. It is currently legal in more than 30 states -- including South Carolina -- to fire someone based on their sexual orientation or gender identity.
"By all accounts, Chief Moore has served the people of Latta, S.C., well for over 20 years" said Human Rights Campaign spokesman Fred Sainz. "On the surface this looks a like clear-cut case of employment discrimination based on sexual orientation. Without explicit federal or state employment protections, a decorated police chief is left to fend for herself."
South Carolina Equality, a statewide LGBT rights group, has helped pass employment protection ordinances for city and county employees in several regions of South Carolina. The group is expected to advise Latta to take such action, too.

"I think the truly inspiring thing is to see the diverse community of small town South Carolina fighting for an LGBT person's rights and standing up to the Mayor's discrimination," said executive director Ryan Wilson. "This is just another sign that South Carolina is changing and that those who oppose equality are very quickly becoming the minority in every corner of our state."

HuffPost Readers: Have you been fired, harassed or discriminated against at work because of your sexual orientation or gender identity? If you're open to sharing your story, please email us at openreporting@huffingtonpost.com, or call us at 860-348-3376 and leave a voicemail describing your experience.
Before You Go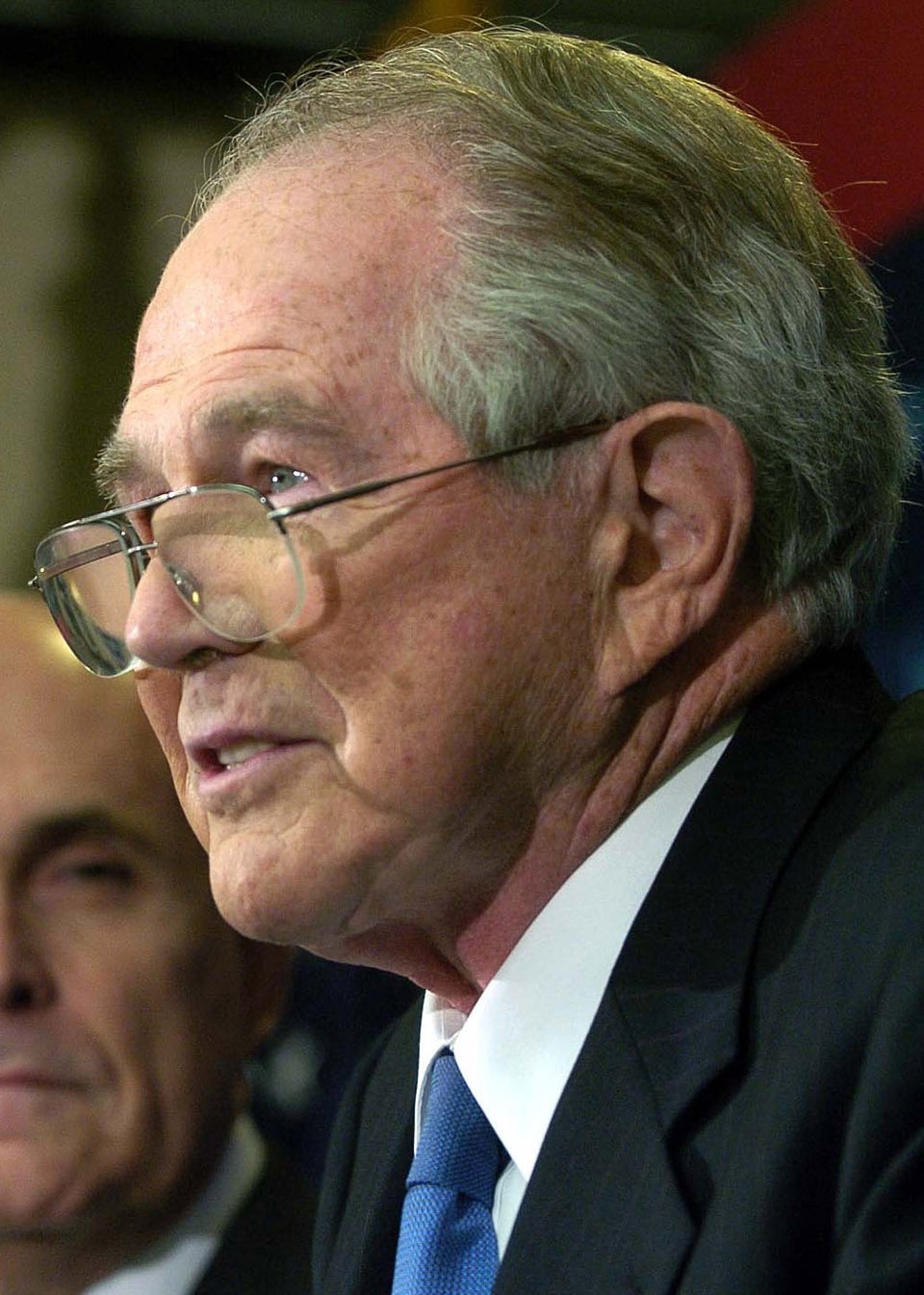 Dumbest Anti-Queer Statements
Popular in the Community