A South Carolina pastor braved dangerous floodwaters to save an unearthed casket, despite orders not to.
"That's somebody's family out there," Ridgeville pastor Wayne H. Reeves told News 2 reporter Matt Alba live on air Monday. "This family is suffering. They had their family out there popping up out of the ground and I think it's the human thing to do."
"So you're going in right now?" Alba asked him.
"Right this second," Reeves replied, before wading into the waist-deep water.
The casket was one of two that came from the ground at the Ridgeville plot following historic flooding in the Palmetto State. The two caskets belonged to a husband and wife, the latter of whom was buried in May.
Despite an order from a deputy not to go in the water, Reeves defied him and went anyway, according to NBC. Dorchester County sheriff's deputies were able to get the husband's casket after Reeves retrieved the wife's.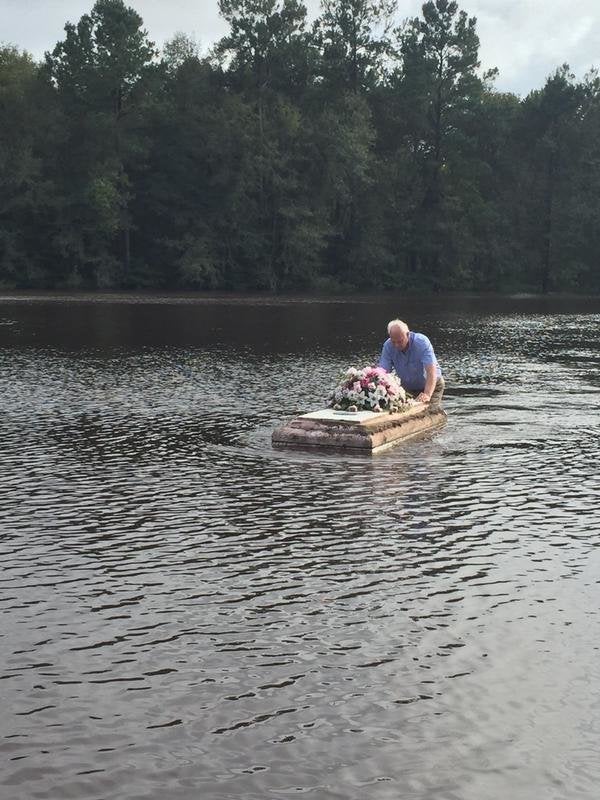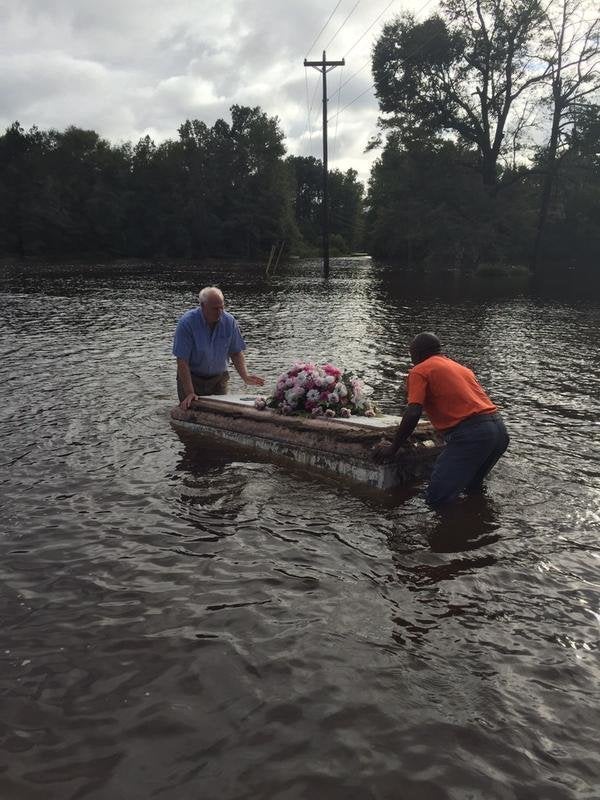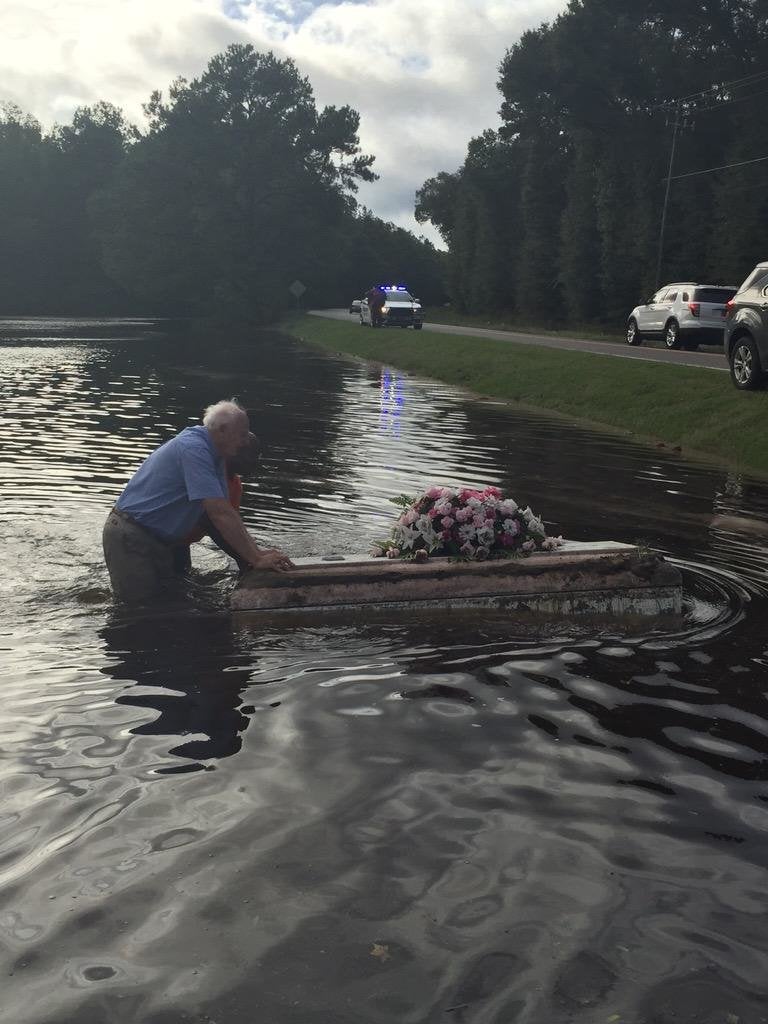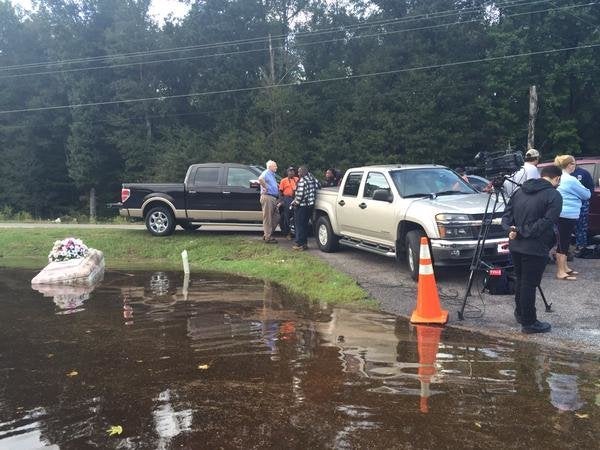 "This family doesn't want to sit out on the edge of the road all night long watching their family members bob in the water out there. That's just not who we are," Reeves told News 2. "If that was my mama or my dad, I would walk through hell or high water. Today it happened to be high water."
The cousin of the deceased family member that Reeves rescued said she was grateful for the pastor.
"With the body being out there so long and the water has been rising since Sunday, we just said, 'Lord, cover him,' and you know he wasn't afraid," Irlean Thomspon said of the pastor. "God sent him out there."
Other cemeteries in the state suffered similar circumstances. A video taken in Springfield shows multiple caskets that had risen to the surface.
Deputies said they would find a safe spot for both caskets in Ridgeville. As for Reeves, he said he planned on taking a nice, hot bath.
"This family is already hurt," he said. "They're already hurt and I don't want them to hurt anymore."
Popular in the Community