An onslaught of rain battering South Carolina this weekend is shocking both longtime residents and officials who've never witnessed such a powerful storm in the region.
"We haven't seen this level of rain in the low country in a thousand years," Gov. Nikki Haley told reporters Sunday afternoon. "That's how big this is."
In just the last 12 hours before her 3 p.m. press conference, she said, there had been 754 calls for assistance and 320 collisions. At least eight people have died in the Carolinas.
"It is literally changing by the minute," she said of the number of incidents and amount of rainfall.
More than 20 inches of rain have fallen in parts of the state since Thursday, when Hurricane Joaquin began nearing the east coast, prompting officials to shut down roads, close school districts and enforce mandatory curfews.
The total 24-plus inches of rain in Boone Hall and 18-plus inches near Kiawah are "mind-boggling," the National Weather Service in South Carolina tweeted Sunday afternoon.
Charleston set a new daily record on Saturday when it experienced 11.5 inches of rain, the NWS reported.
"To put this in perspective, 11.50 inches is 22.5 percent of the annual normal rainfall for the City of Charleston," the NWS wrote in an update.
"I have lived here for over 45 years and I have never seen it this way," said Mickey Williams of Sullivan's Island, a seaside town just west of Charleston.
He noted that many parts of the island were completely underwater.
"Huge puddles … some about 2 to 3 feet deep in areas that are low lying."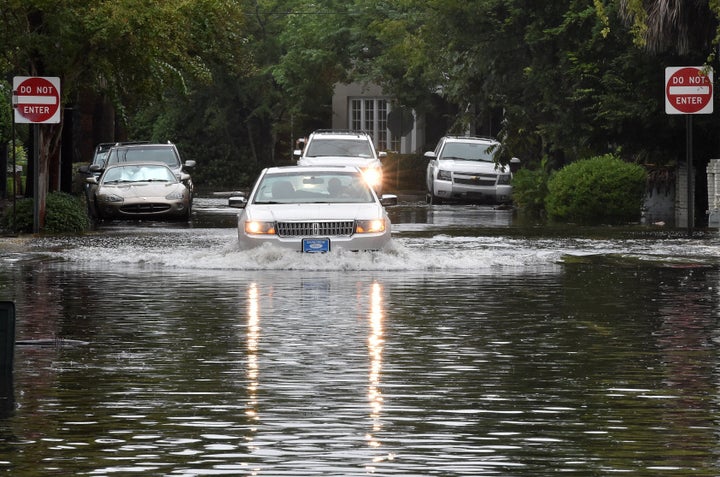 Freddy Podris, who lives in the northeastern suburb Mount Pleasant, said downtown Charleston had water spilling over the 15-foot sea wall at the Battery -- the landmark near "all the iconic Charleston homes."
"Some houses had waist-high water inside," he said. "One friend with a newborn evacuated to her second floor last night once the water started pouring into her house. Another friend is using sandbags as the water rises and surrounds their house."
Charleston nurse Kate Matthias said flooding was so bad by the Medical University of South Carolina that some staff members were told not to come in. But despite the heavy flooding, she didn't observe any intakes with flood-related injuries and said that there wasn't any change from the typical volume of ER visits the hospital normally sees.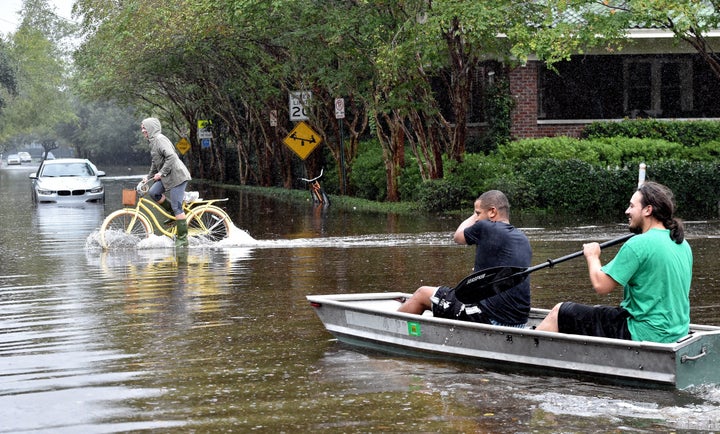 Haley urged people to stay inside and resist temptation to go out and take photos or play in the water, as it may be carrying harmful bacteria.
Such powerful rainfall and flooding related to hurricanes may be intensified by the changing climate, experts say.
"Joaquin has been traveling over a record-warm ocean surface and undoubtedly that has contributed to its rapid intensification," Michael Mann, director of the Earth System Science Center at Pennsylvania State University, told The Huffington Post last week. "In a very basic sense, warmer ocean surface temperatures mean there is more energy available to strengthen these storms. So we expect more intense hurricanes in general in a warmer world."
CORRECTION: An earlier version of this story incorrectly referred to Kate Matthias' place of employment as the University of South Carolina School of Medicine. She works at the Medical University of South Carolina.
Popular in the Community