A South Carolina state representative says he plans to sponsor legislation in the next session to take down the Confederate flag that flies in front of the state Capitol.
"I had a friend die Wednesday night for no reason other than he was a black man," GOP State Rep. Norman "Doug" Brannon told MSNBC's Chris Hayes on Friday. "Sen. Pinckney was an incredible human being. I don't want to talk politics but I'm going to introduce the bill for that reason."
"I will pre-file that bill in December before we go back into session," he added.
NAACP President Cornell Brooks also called Friday for the flag to be removed. "We cannot have the Confederate flag waving in the state capital," he said in a press conference. "Some will assert that the Confederate flag is merely a symbol of years gone by, a symbol of heritage and not hate. But when we see that symbol lifted up as an emblem of hate, as a tool of hate, as an inspiration for hate, as an inspiration for violence, that symbol has to come down."
Watch the entire interview in the video.
Update: Another South Carolina GOP lawmaker called for the removal of the flag from the State House on Saturday night, joining Brannon. State Rep. Gary Clary said he would not blame the flag for the killings at Emanuel AME Church, the State reported, but he asserted it was time for the state to part with a symbol seen offensive by many.
"It needs to be put in an appropriate place," Clary, a former judge, said according to the State. "Removing a divisive piece of history is something I would consider supporting."
Before You Go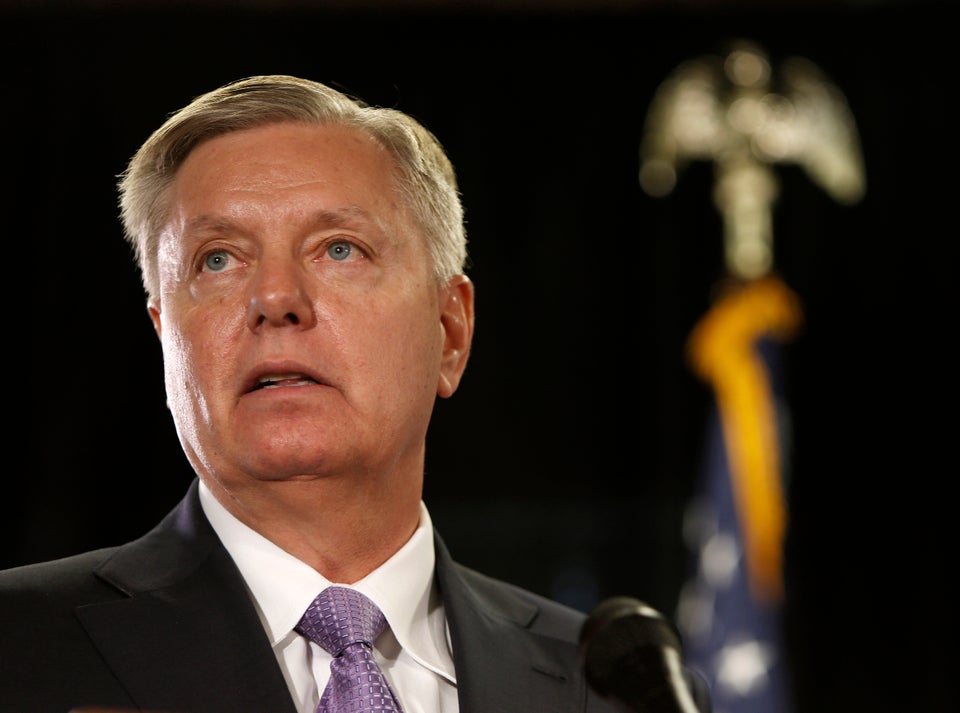 Politicians On Charleston Shooting
Popular in the Community