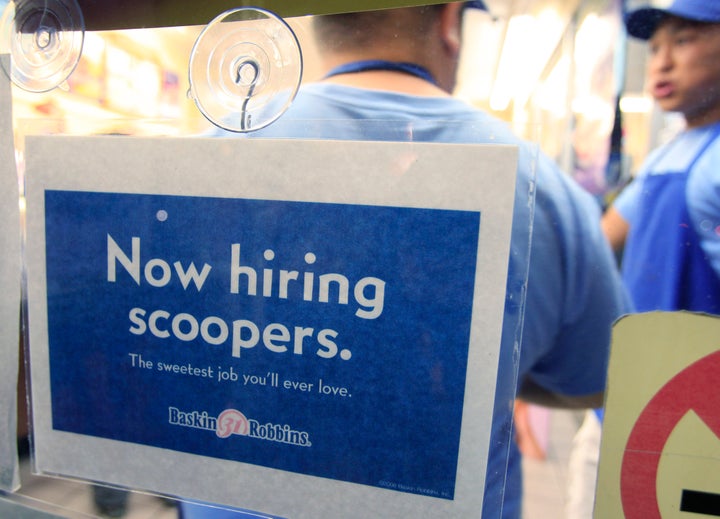 Following the example set by four other states, South Carolina lawmakers want to slash benefits for the jobless.
The South Carolina State Senate gave preliminary approval last week to a bill that would reduce state unemployment benefits from 26 weeks to 20 weeks while simultaneously cutting unemployment surtaxes for businesses. In recent months Michigan and Missouri cut benefits to 20 weeks, and Florida and Arkansas have slashed aid as well. Those reductions served as models for South Carolina, where the idea to decrease the number of benefits popped up in the last few weeks.
"I think 20 weeks is a good balance," State Sen. Kevin Bryant (R), a proponent of the measure, told HuffPost. "We did see where other states had done that."
The bill also pays back $100 million borrowed from the federal government's unemployment trust fund. Thirty states owe the federal government a total of $43.8 billion for unemployment loans, according to the Labor Department. Higher federal taxes can automatically kick in for states that owe the feds for two years in a row. Like the other states that have cut aid, lawmakers in South Carolina say it's time to close budget gaps and coddle business instead of the jobless.
"If we can pay down the debt, that will lead to an unemployment tax cut," Bryant said. "We believe that will help [businesses'] ability to hire."
It's not just about the budget and taxes, however. "I've got several employers that will tell me they've had lots of people tell them, 'You know, I can't take this job because I'll lose my unemployment benefits,'" Bryant said. "We've got to find ways to stop paying people to stay home."
South Carolina has a 9.9 percent unemployment rate.
Last week, Republicans in the U.S. House of Representatives moved legislation that would allow states to use federal unemployment money for debt payments instead of checks for the jobless.
States traditionally pay the first 26 weeks of benefits, and Congress provides extra weeks during recessions. Currently, the federal government gives the jobless up to 73 weeks of extra benefits in states with high unemployment. Because the extra benefits are based on the duration of state benefits, cutting the state aid will result in a reduction of the federal benefits as well. Bryant said the jobless would be eligible for about 70 weeks of total assistance if the bill becomes law. The changes would take effect immediately.
So far, Democrats support the Republican measure, which won unanimous preliminary approval last week.
"As hard as it was for me to vote for that, I thought we needed somehow to balance our system down here so we could pay back the money we withdrew during the Great Recession," State Sen. John Land (D) said. "Normally, I'm in the corner of the working people, and I hated to do it, but I thought with all the facts I had...at that particular point in time I was willing to do the appropriation, and the next step is we will debate the terms and I might have a change of heart."
Land lamented that the legislature cut unemployment taxes for businesses when South Carolina's unemployment trust fund ran a surplus a decade ago and didn't increase revenue before the fund started running dry in 2008. "We had such good employment that the trust fund was just bulging with money and we could give the businesses a cut," he said. "But then when the system started paying out more than it was taking in...we did not up the rate we were charging employers."
Darrell Scott, vice president of public policy for the South Carolina Chamber of Commerce, said he is "cautiously optimistic" the legislature will pass the bill before adjourning on June 2.
Sue Berkowitz, director of the S.C. Appleseed Legal Justice Center, a nonprofit that advocates on behalf of poor people, opposes the measure and said she's afraid it will pass, particularly because majority Republicans don't need Democrats' support to get it through both houses of the General Assembly.
"There are other ways to raise revenue in the state that they're totally unwilling to look at," she said. "It's very disappointing we're not looking out for the regular people of South Carolina."

Popular in the Community