 * State's case is latest in a series
* Challenge posed by U.S. Justice Department
WASHINGTON, Aug 26 (Reuters) - South Carolina this week will try to convince a United States federal court its new voter identification law doesn't discriminate against black voters, contrary to a finding by the federal government.
The trial set to begin on Monday in Washington marks the Obama administration's latest attempt to block a wave of laws in Republican-controlled states that require voters to show certain forms of photo ID at the polls.
As in other states to pass such laws, Republicans in South Carolina's legislature said the measure discourages voter fraud. Republican Governor Nikki Haley signed the requirement into law in May of last year.
But in December, the U.S. Department of Justice blocked the law from taking effect, using a power from the 1965 Voting Rights Act that allows the government to veto voting rule changes in states with a history of racial repression.
With a looming U.S. Supreme Court review of the federal government's right to block election changes in some state and local governments, the Obama administration has been selective with which voter ID laws it contests.
The Justice Department did not fight more lax voter ID requirements in states such as Georgia and Virginia, but blocked stricter versions in Texas and South Carolina. Arguments over the Texas law were held in July, and a decision is expected in the near future.
South Carolina's law requires voters to present one of five forms of photo ID. Voters without those specific forms of ID are 20 percent more likely to be black, according to a Justice Department study.
In a letter, the Justice Department informed South Carolina it was blocking the voter ID law. It said the requirement could impede the voting rights of tens of thousands of people, noting that just over a third of the state's registered minority voters did not have a driver's license. The letter also said there was no evidence of voter fraud in South Carolina. The Justice Department declined further comment.
In February, South Carolina sued the U.S. government to allow its voter ID law to take effect.
For the lawsuit, South Carolina hired all-star lawyer Paul Clement, who argued against the Obama administration's healthcare law before the Supreme Court last term.
"Nothing in this law prevents anyone from voting if they cannot immediately show a valid photo identification," South Carolina Attorney General Alan Wilson said in a statement.
He argued that it was indistinguishable from an Indiana voter ID law that passed Supreme Court muster in 2008.
Under the South Carolina law, anyone who wants to vote but does not have a photo ID must obtain a new voter registration card that includes a photo. A birth certificate can be used to prove identity.
But the Obama administration says the law is unclear about how the new cards would be distributed, raising concerns that it might be too tough to get a new card in time for the Nov. 6 election.

It's unclear when a decision might be reached after the trial, expected to go five days, although one is likely before the election.
Estimates on how many voters are affected by photo ID laws vary widely based on how the studies were conducted.
A study made public in July said new laws in 10 states requiring voters to show photo identification would make it more difficult for millions of Americans to cast ballots and likely would drive down turnout among minorities, the poor and the elderly.
The Brennan Center for Justice at New York University Law School, a liberal group that has supported the Obama administration challenges, said one in 10 Americans lacked the necessary government-issued photo IDs that now are required in Alabama, Georgia, Indiana, Kansas, Mississippi, Pennsylvania, South Carolina, Tennessee, Texas and Wisconsin.
But Republicans say the number of people without photo ID is much smaller and the laws provide for voters without IDs to get them, in some cases free of charge.
The case is State of South Carolina v. United States of America and Eric Holder, Jr. Presiding are U.S. District Judges Brett M. Kavanaugh, John D. Bates and Colleen Kollar-Kotelly. Case No. 1:12-cv-203.
For South Carolina: Paul Clement
For the United States: Catherine Meza (Reporting by Drew Singer; Editing by Howard Goller and Colleen Jenkins; Desking by Vicki Allen)

Before You Go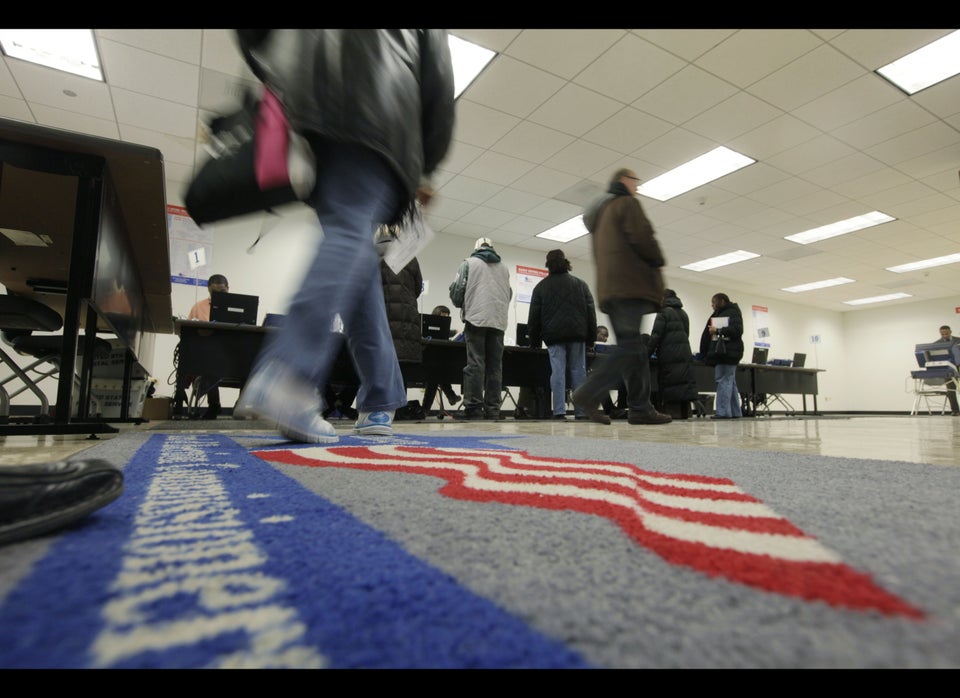 7 Ways You Could Be Disenfranchised
Popular in the Community