Doctors in South Dakota could face life in prison for performing virtually any abortion procedure under a new bill proposed by a Republican state lawmaker.
House Bill 1241 would make it a felony to perform any abortion procedure that causes a fetus to become "dismembered." Because fetuses are rarely removed completely intact during abortions, the bill could effectively ban the procedure entirely.
"This doesn't look like anything I've ever seen before," Elizabeth Nash, state issues manager for the Guttmacher Institute, told HuffPost. "It looks like it's trying to ban abortion using language that is completely unfamiliar and very inflammatory."
State Rep. Isaac Latterell (R), the bill's sponsor, told the Argus Leader that the bill is intended to outlaw "gruesome" abortion procedures. "It just makes clear that a certain procedure that is totally horrific and gruesome to any reasonable person would not be an acceptable method of ending a child's life, and that is to dismember or decapitate a living, unborn child," he said.
The bill uses charged language that is likely intended to appeal to people's emotions and remind them of Kermit Gosnell, the Pennsylvania abortion provider who was charged with murder after performing gruesome and illegal late-term abortions. But South Dakota's only abortion clinic only performs abortions in the first 13 weeks of pregnancy, not the late-term procedures that anti-abortion activists refer to as "partial-birth" abortions.
To end pregnancies during the first trimester, doctors either use a procedure called "suction aspiration" or they administer medication abortions. Either method could be construed as violating the new law, Nash said. For that reason, abortion providers in South Dakota might be afraid to perform any kind of abortion procedure for fear of spending life in prison.
"If you took medication abortion at eight weeks or nine weeks, does that dismember the fetus when the miscarriage happens? I don't know," she said. "This is just a really badly drafted bill, because you don't know what it means."
South Dakota's Republican-controlled state legislature has a long history of attacking abortion rights. Both chambers passed a bill in 2006 that would have banned abortions entirely, but it was repealed by a voter referendum. In 2011, the legislature considered a bill that could have legalized the murder of abortion providers, but lawmakers shelved the bill after it sparked national outrage.
H.B. 1241 is scheduled for a hearing on Thursday in the House Health and Human Services Committee.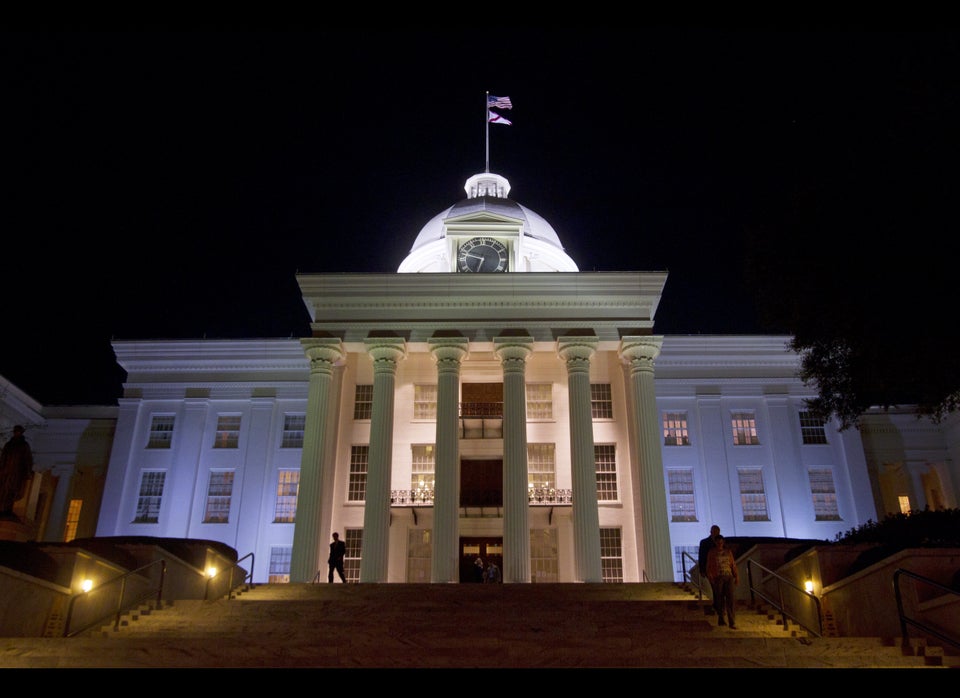 U.S. State Capitol Buildings