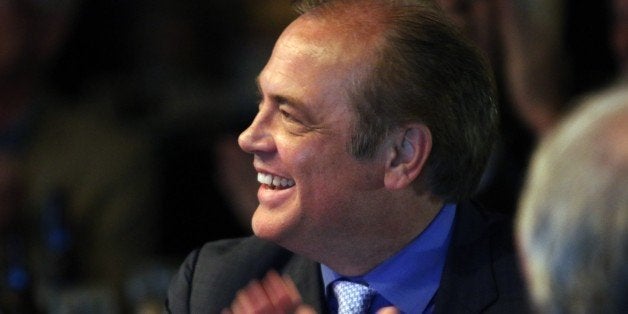 WASHINGTON -- The "super PAC to end all super PACs" is making its second-biggest foray into 2014 elections with a $1 million expenditure supporting Democrat Rick Weiland's Senate bid in South Dakota.
Mayday PAC, founded by Lessig to prove that campaign finance reform is an issue that voters care about, in May announced it would try to crowdfund $6 million from small donors, matched by an additional $6 million from larger donors, to back candidates supporting public financing for elections. The effort earned financial support from tech moguls, including LinkedIn CEO Reid Hoffman, PayPal co-founder Peter Thiel and Facebook billionaire Sean Parker. The group received promotion from former Star Trek actor George Takei and artist Shepard Fairey. Mayday has raised nearly $8 million so far from more than 60,000 donors.
"Rick Weiland understands that as long as our representatives are held hostage to their funders -– and not the people -– the system will not work for Americans of either political party," Lessig, a native of Rapid City, South Dakota, said in a statement on Tuesday. "It's up to us to take our government back, and that is Rick Weiland's central campaign message."
The $1 million expenditure is part of planned $2 million campaign by a coalition of groups that includes Mayday, Communications Workers of America, Every Voice Action, Democracy for America and Progressive Campaign Change Committee. The multi-million dollar advertising contribution may have a big impact on a race that has been largely ignored by the two major political parties and major donors.
Every Voice Action, another campaign finance reform group, has spent $350,000 against Rounds in the past month. The group's ads have hit Rounds for his administration of the EB-5 immigrant visa program during his two terms as governor.
The EB-5 program provides long-term visas to immigrant investors in a particular state. State and federal investigators have been looking into the program since Rounds' cabinet secretary, Richard Benda, who awarded the contract for the program to a business associate after it was privatized, committed suicide in 2013. After Benda left office, he went to work for the company he awarded the EB-5 contract to.
Rounds has sought to dismiss attacks on his administration for the EB-5 scandal. He told KELOLAND News, "They're talking about the federal EB-5 program because they don't have anything else to talk about and they don't want to talk about the issues that really separate them from the rest of the people in South Dakota."
The ad released by Mayday PAC, however, is a positive spot focusing on Weiland. It describes Weiland, a former aide to ex-Sen. Tom Daschle (D-S.D.), as the owner of Parker's restaurant in Sioux Falls and a supporter of Social Security, increasing the minimum wage and campaign finance reform.
"Rick Weiland is running for U.S. Senate to take our country back from the big money that controls our democracy," the ad says. "He believes all of us -- farmers, ranchers, workers, families -- deserve a fair shake."
According to HuffPost Pollster, Weiland trails Rounds by 12 percentage points, down from a 20 percent lead during the summer. The shift in the race has come mostly from a collapse in the polls by Rounds.
Pressler, a former Republican senator, has doubled his support to 20 percent since the summer. The most recent PPP poll showed Weiland within 7 points of Rounds.
The winner of the race will replace retiring Sen. Tim Johnson (D).
Support HuffPost
The Stakes Have Never Been Higher
Before You Go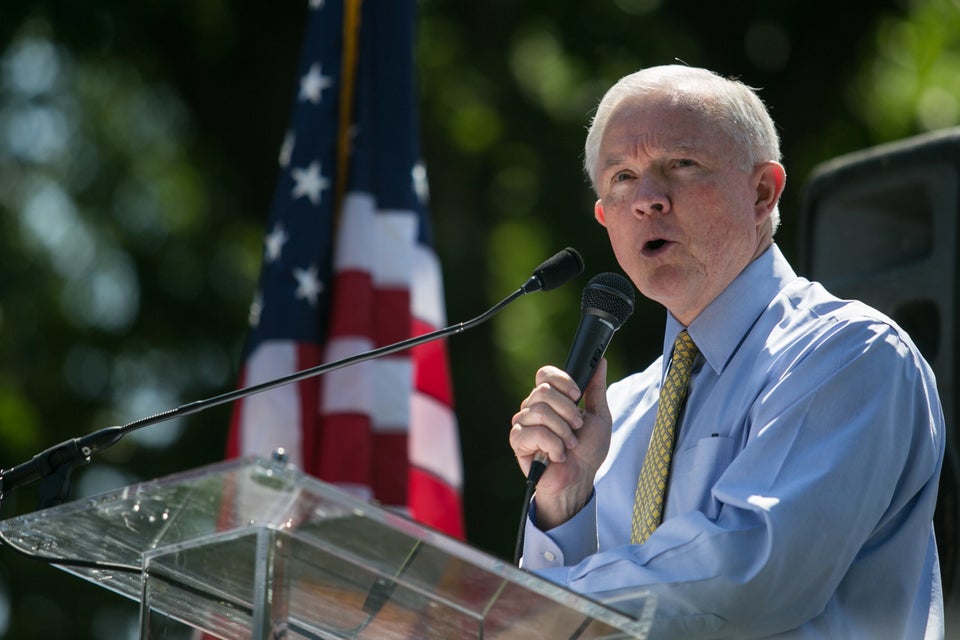 Senate Seats Up For Grabs In 2014
Popular in the Community