As the 2014 Senate midterm elections were heating up, pundit predictions were all over the map, but on this much they agreed: Democratic seats in Montana, West Virginia and South Dakota were sure to go to Republicans, and Kentucky and Kansas, without question, would remain with the GOP.
Headed into the homestretch now, a bizarre series of events has upended that calculation. A corruption scandal and a third party candidate in South Dakota have thrown that race wide open, while Sen. Pat Roberts (R-Kan.) finds himself badly behind an independent challenger after the Democratic nominee dropped out.
Meanwhile, in Kentucky, Senate Minority Leader Mitch McConnell (R) finds himself trailing in a recent survey and Republican Georgia candidate David Perdue, the former head of Dollar General, is under fire for declaring how proud he is of his record of outsourcing. HuffPost's Pollster model still has McConnell and Perdue ahead.
But Kansas, South Dakota, Georgia, Kentucky -- these are not the states Republicans were most worried about.
Seizing the opportunity in South Dakota, the Democratic Senatorial Campaign Committee is putting a million dollars into the race to succeed retiring Sen. Tim Johnson (D), despite comments from Senate Majority Leader Harry Reid (D-Nev.) suggesting that the seat had already been lost.
Bloomberg Politics first reported Wednesday that the DSCC would commit money to television ads bashing the Republican nominee, former South Dakota Gov. Mike Rounds.
Recent polling has shown Rounds stuck in the mid-30s with both Democratic nominee Rick Weiland and former Republican Sen. Larry Pressler, who is now running as an independent, trailing just a few points behind. There is also one more independent in the race, Gordon Howie, who may also draw conservative votes away from Rounds.
Though Pressler has not said which party he would caucus with were he to be elected, he endorsed President Barack Obama in both 2008 and 2012. The DSCC presumably hopes that the cash would damage Rounds enough that Weiland, or at least Pressler, would come out on top Nov. 4.
"I think there's a possibility that they'll get engaged here," Weiland said. "I'm feeling that this race is just starting to get on the national radar screen. The national party has been pretty focused on some of the more vulnerable incumbents, some of the higher-profile open seats, but I hold out that at some point South Dakota will be on there. I'm absolutely convinced I need to continue doing what I'm doing, working as hard as I can, to get this race in a place where it is viewed as a competitive race."
Weiland senior adviser Steve Jarding told HuffPost Wednesday that the DSCC's new involvement showed that Weiland's campaign has picked up momentum.
"We've been hoping for a long time that'd we'd get attention, certainly from the committee, and so we think the race is where we hoped it would get," he said. "We want the spotlight on all the candidates. For a long time there wasn't really a spotlight, it was kind of just 'Mike Rounds is going to win,' and now clearly there are folks who say it's not automatic that he's going to win. The Democrats might actually have a shot."
The DSCC's cash infusion follows the lead of Mayday PAC, founded by Harvard professor Larry Lessig. The group committed $1 million to Weiland earlier this week, in an acknowledgement that the Democrat has made campaign finance reform a central tenet of his bid.
This post has been updated to include comment from Steve Jarding.
Before You Go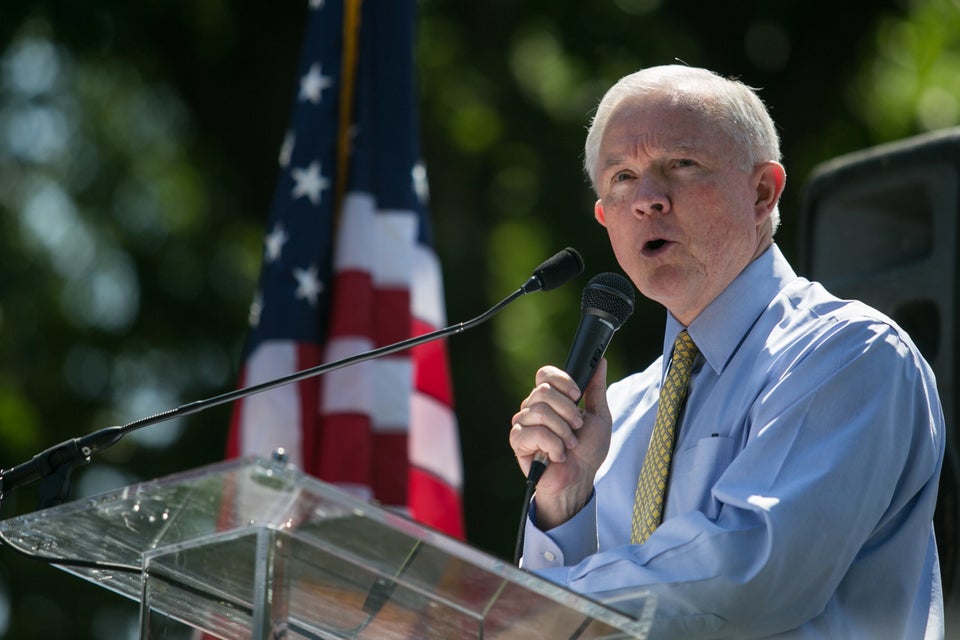 Senate Seats Up For Grabs In 2014
Popular in the Community