In February of this year, my husband and I quit our well-paid and exciting jobs, left California and the company we helped build, and set off to travel the world. Our goal: live on $1,000 (each) a month.
This isn't a particularly difficult thing to do if you don't do much, but we had big plans. We wanted to explore new foods and cultures, experience unique adventures, and travel places where traveling wasn't easy. We also wanted to do this on a pretty tight timeline, spending no longer than a month in any given country. (I know this sounds luxurious, but we've met many people on the road who spend a minimum of three months wherever they go. Compared to them, we're breezing through.)
A small budget and a limited timeline would've been challenging enough, if we didn't have our own unique "problem": we weren't typical backpackers! Not only were we several years past 21, but instead of leaving the basement of our parents' houses, we were leaving behind our beautiful loft in San Francisco, a closet full of my designer shoes, even our engagement and wedding rings! And on our honeymoon only 18 months prior, we'd gone to French Polynesia and stayed at resorts that cost $1000+ per night.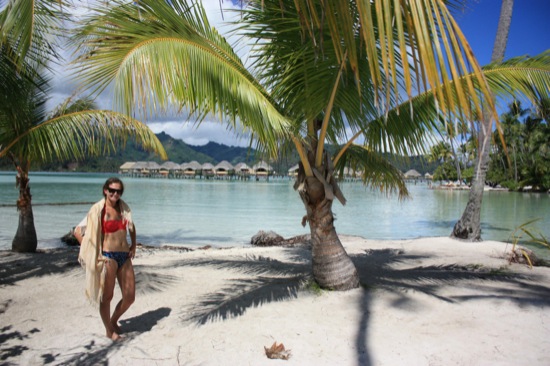 Now that's how much we'd have to spend over 30 days. After doing our research, we realized there was one part of the world particularly well-suited to our goals: Southeast Asia. Not only was it more affordable than Europe and South America, but it would allow us to engage with cultures that were completely different than our own. The wildlife and scenery were supposed to be incredible, and the opportunity for adventure and discovery was endless.
So that's how we ended up in Burma, a country that only recently opened its borders to foreigners. We ate tea leaf salad and drank herbal tea, spoke to retired teachers about their hopes for the future, and, on the fourth night of our trip, spent the night in a wooden shack after trekking 20 kilometers through hills and rice paddies, complete with water buffalo and naked children.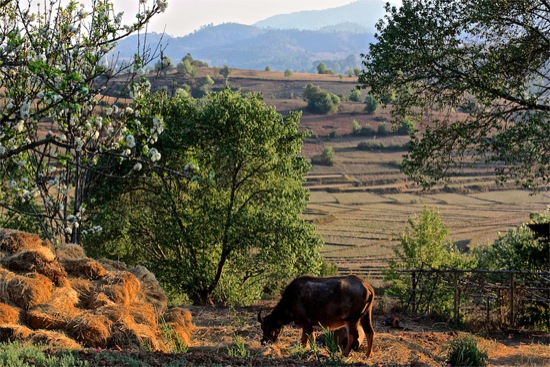 A few days later, after 50 more kilometers of walking, we ended up at Inle Lake, a magical misty place where traditional fisherman still row with their feet so their hands can be free for fishing. We negotiated a boat tour with a local boatman, who quickly grabbed his nephew and introduced him as our "guide." Over the next eight hours, we visited floating vegetable gardens, artisan workshops, and the crumbilng stupas of Indein. The cost: less than $20.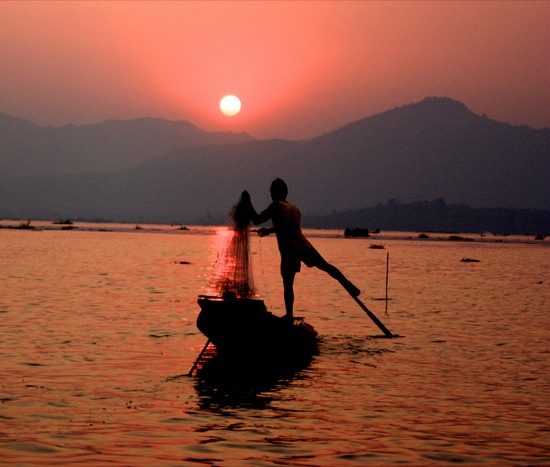 On the eleventh day, we spent hours getting lost and falling off bicycles in the dusty desert that is Bagan. Thousands of burnt red brick temples, most built in the 12th and 13th centuries, are all the more magnificent in their decay and create a picture, and sunrise, that makes you believe in miracles. Many are completely deserted, and with a flashlight and sarong in tow, it's possible to climb up and observe the amazing vistas all around you.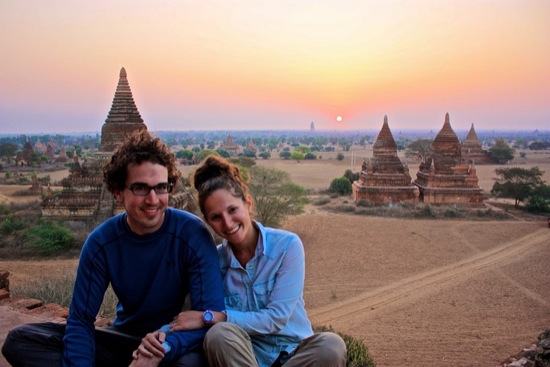 Has it been easy? Not always, and we've had to use our silk sleepsheet on too many occasions to count.
Has it been worth it? Absolutely! And while I miss the high thread sheet comforters and exquisite decor of the St. Regis, I'd pick one month on the road over one day in Bora Bora any time of year!