Students and faculty ran for cover, hiding in closets and under desks. Law enforcement checked the multiple buildings at Marjory Stoneman Douglas High School while lockdown procedures were in place, then slowly evacuated those inside while searching for the gunman.
A 19-year-old former student, Nikolas Cruz, was arrested more than an hour after the rampage began.
This is what we know about the shooting.
Three Minutes Of Gunfire
The gunman reportedly arrived at the high school at 2:19 p.m. by using Uber, then entered the east stairwell of the school's Building 12. He had an AR-15 assault-style rifle in a black case as well as "multiple magazines" of ammunition, according to Broward County Sheriff Scott Israel.
Sen. Bill Nelson (D-Fla.) said the gunman pulled a fire alarm, which brought students en masse into the hallway. Cruz then opened fire, which alerted the school to initiate its lockdown procedures. Students and faculty members ran for cover to hide from the attack.
The shooter began his rampage at 2:21 p.m. by shooting into multiple classrooms on the first floor, according to the sheriff's timeline. He then went to the second floor, shooting a victim in Room 1234, before continuing on to the third floor.
About three minutes after the shooting began, the shooter left his rifle and backpack on the third floor and ran out of the building, exiting about 2:27. Police report that the gunman escaped by blending in with those fleeing the school.
Cruz entered a nearby Walmart at 2:50 p.m., buying a drink at the Subway restaurant inside the store. He then briefly went inside a McDonald's, the sheriff's office said.
An officer from Coconut Creek Police Department detained Cruz at 3:41 p.m., an hour and 20 minutes after the school shooting began.
Another Lone Gunman
Nikolas Cruz reportedly admitted to bringing a rifle on the campus, according to the Broward County Sheriff's Office booking report.
Cruz had been expelled from Marjory Stoneman Douglas the year before over disciplinary problems. A teacher identified Cruz on campus before the shooting and alerted a colleague by radio that Cruz was walking toward Building 12.
The teacher "stated that within a minute, he heard gunshots and called a 'Code Red,' indicating an emergency on campus," the sheriff's booking report said.
Several students and faculty members have described Cruz as a "troubled" young man. A student who told WSVN 7 that he spent time with Cruz in an alternative school described him as obsessed with guns.
"I stayed clear of him most of the time," the student told WSVN 7. "My time in alternate school, I did not want to be with him at all because I didn't want to cause any conflict with him, because of the impression he gave off."
An FBI official said Thursday that the agency had been made aware of a YouTube comment by a Nikolas Cruz in September stating, "I'm going to be a professional school shooter." The agency was unable to verify the identity of the commenter.
Cruz's parents are both dead. The family that he had been living with believed he was depressed, Reuters reports, but connected that to his mother's death in November.
An Assault-Style Rifle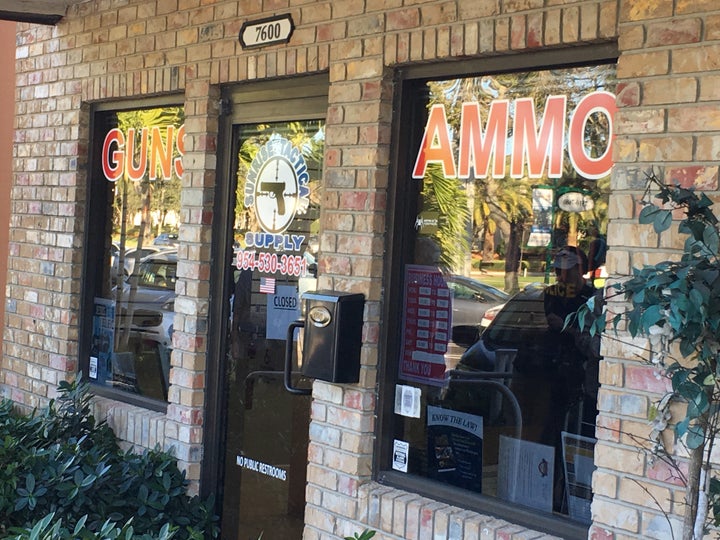 A trace performed through the Bureau of Alcohol, Tobacco, Firearms and Explosives showed that Cruz legally obtained an AR-15 assault-style rifle in February 2017.
Cruz passed a background check, which includes a criminal records search and should show whether the buyer has ever been declared mentally "defective" by the state.
He purchased the gun in Coral Springs from Sunrise Tactical Supply, where a photo is displayed of former NRA President Charlton Heston in the front window. The picture also includes a famous quote from Heston: "from my cold dead hands."
The Victims
Most of the 17 people who were fatally shot at the high school were students, only teenagers.
Families anguished over the reality that they would be burying their children, including 14-year-old Alaina Petty, who was an active member of her community.
Petty, a JROTC student, provided "selfless service" to those in need, according to a family statement.
"Alaina was part of hundreds of volunteers that rushed to the most heavily impacted areas of Florida to clean up and help rebuild the lives of those devastated by Hurricane Irma," the statement read.
Faculty members Aaron Feis, Scott Beigel and Chris Hixon gave their lives protecting their students during the shooting. Beigel, a geography teacher, was killed while trying to secure a classroom with his students inside.
Feis, the assistant football coach, used his body to shield students from the gunman, the school's head football coach, Willis May, told the Sun-Sentinel. Feis jumped between a young girl and the shooter, pushing her through a door so that she could escape.
"He's a hero and always will be," Sammy Bromberg, a former student who played on the football team, told HuffPost. "My biggest mentor in high school got me through everything."
You can read more about the victims of the shooting here.
Before You Go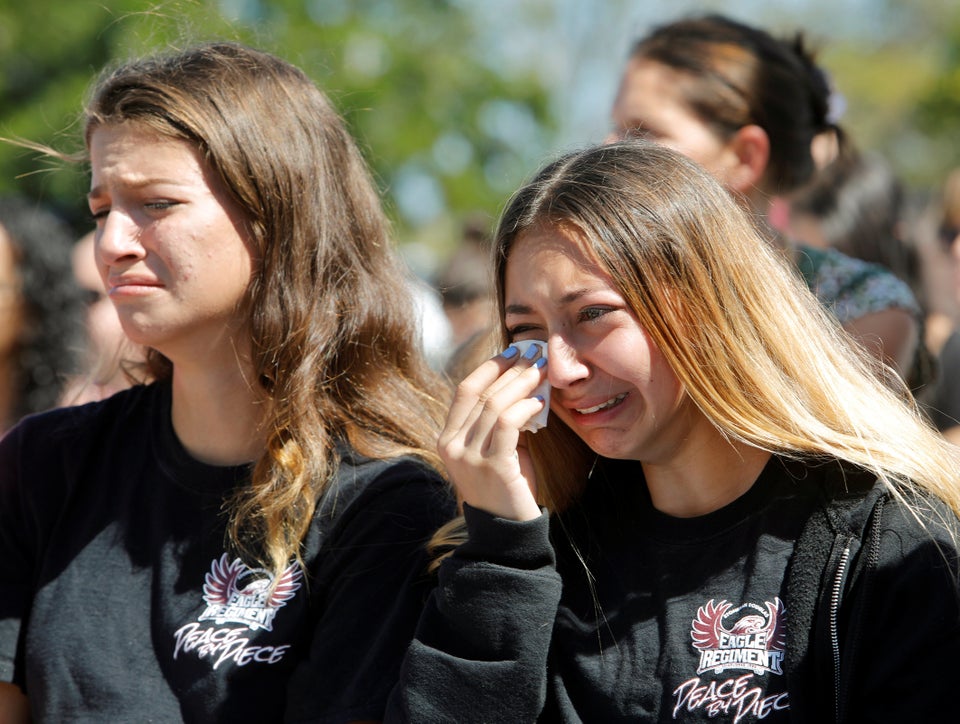 Florida Shooting Vigil
Popular in the Community