On April 16, a South Korean ferry capsized. Emergency responders worked to rescue the 475 passengers, but in the aftermath hundreds were reported missing. It wasn't until later that authorities had a better picture of the accident that took place in the waters off the southern coast of South Korea.
A tribute to the victims of the South Korean ferry accident was set up at the Ansan Olympic memorial hall on Wednesday.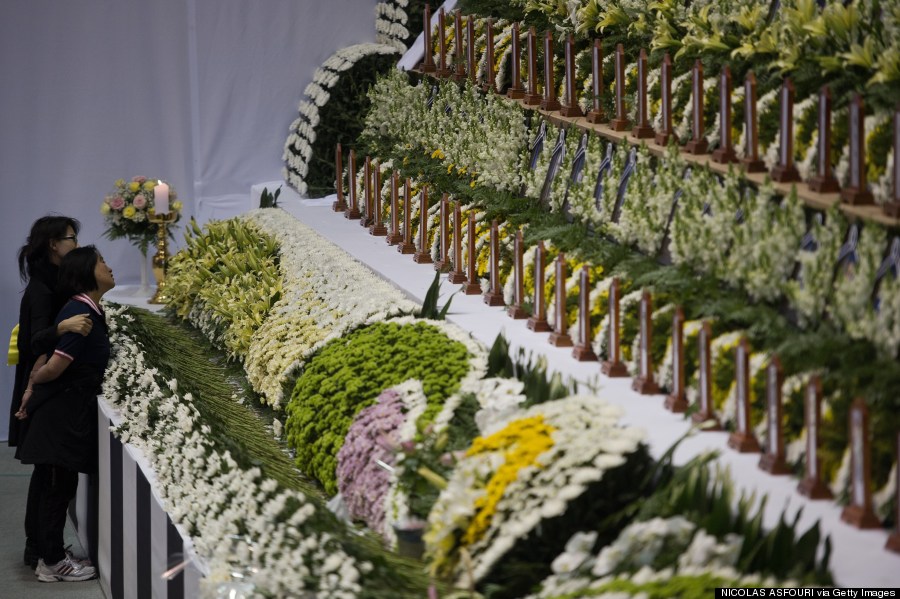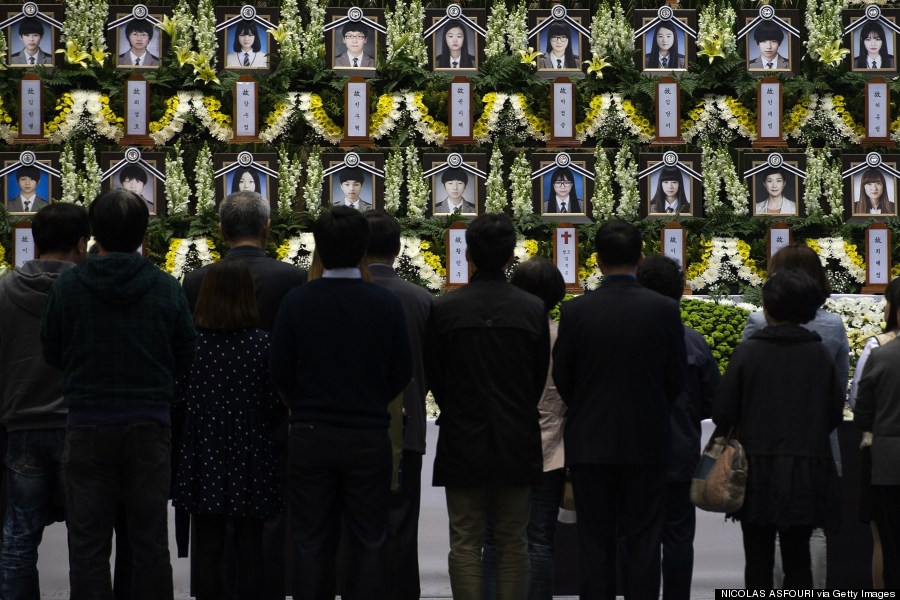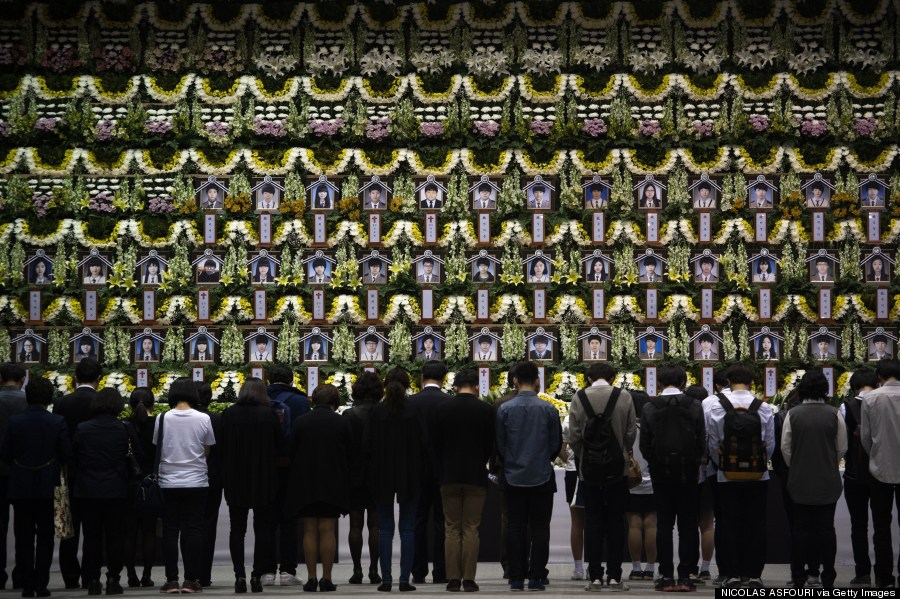 There, mourners wrote tributes to the victims on Post-it notes.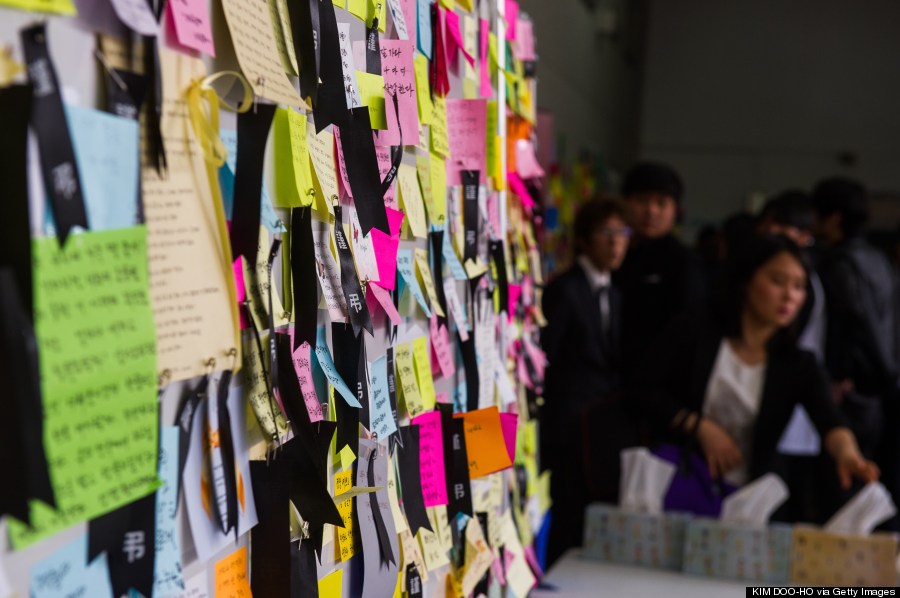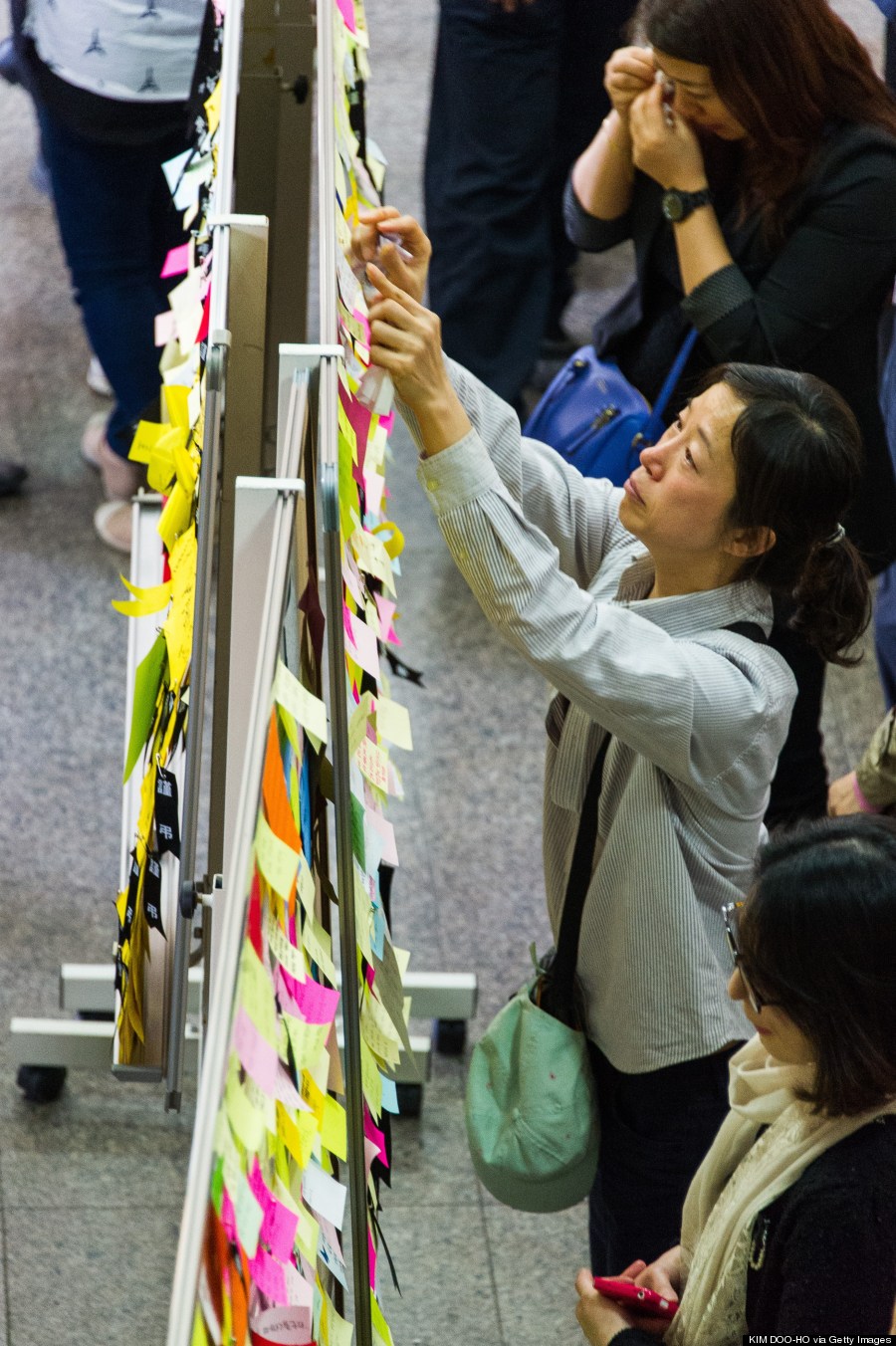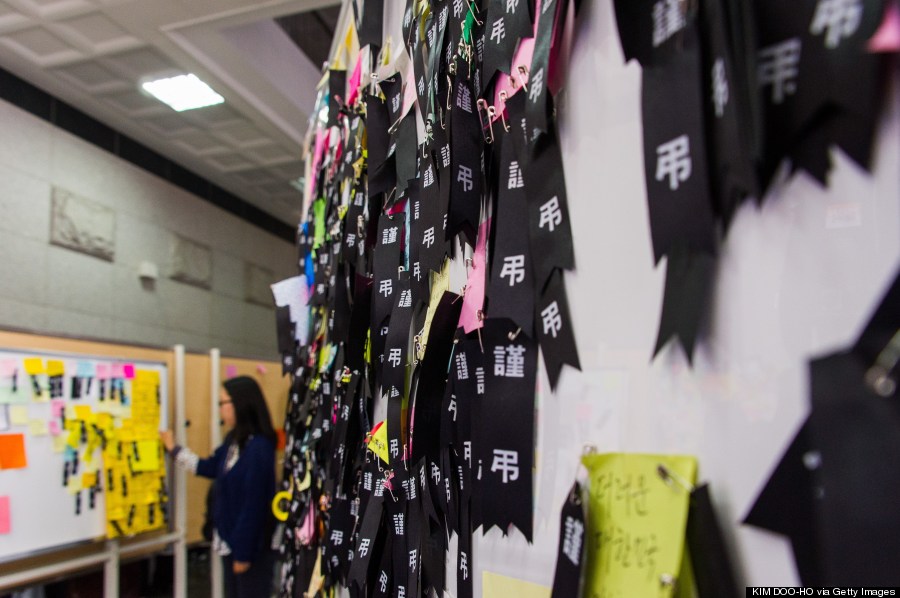 Yellow ribbons were tied to fences along streams and rivers in South Korea.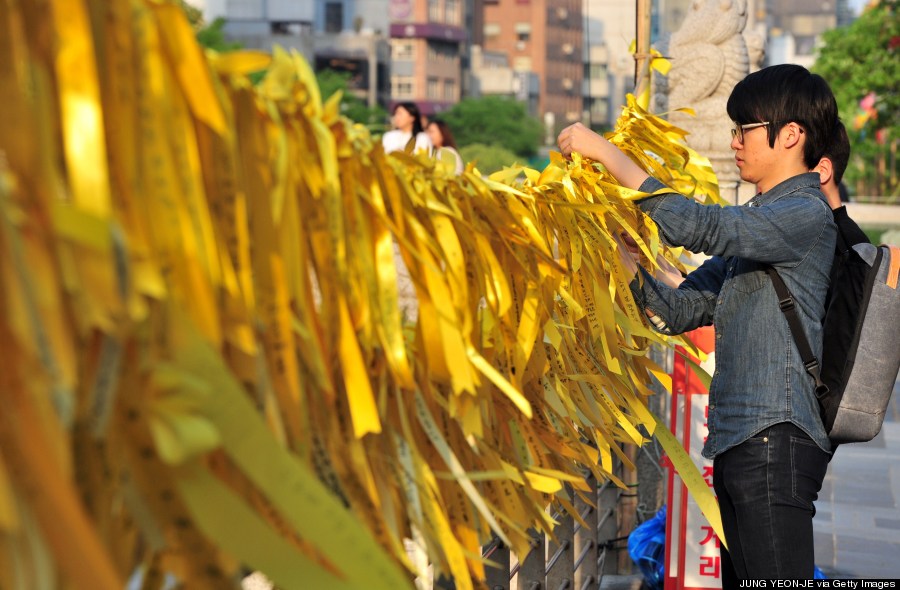 At a harbor on Jindo island, relatives of ferry passengers walked by the moving tribute.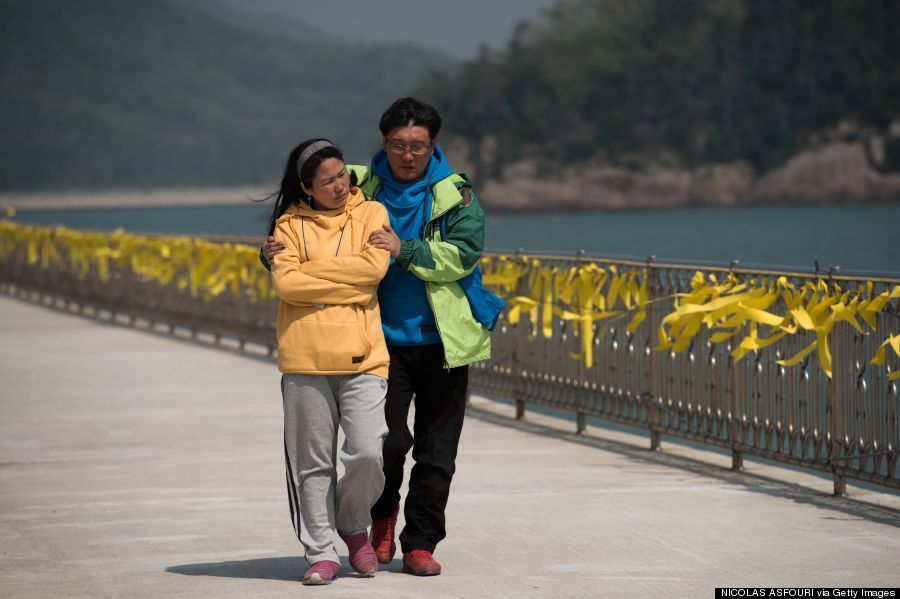 Another makeshift memorial was also erected outside the main gate of Danwon High School, the institution some of the students on the ferry attended.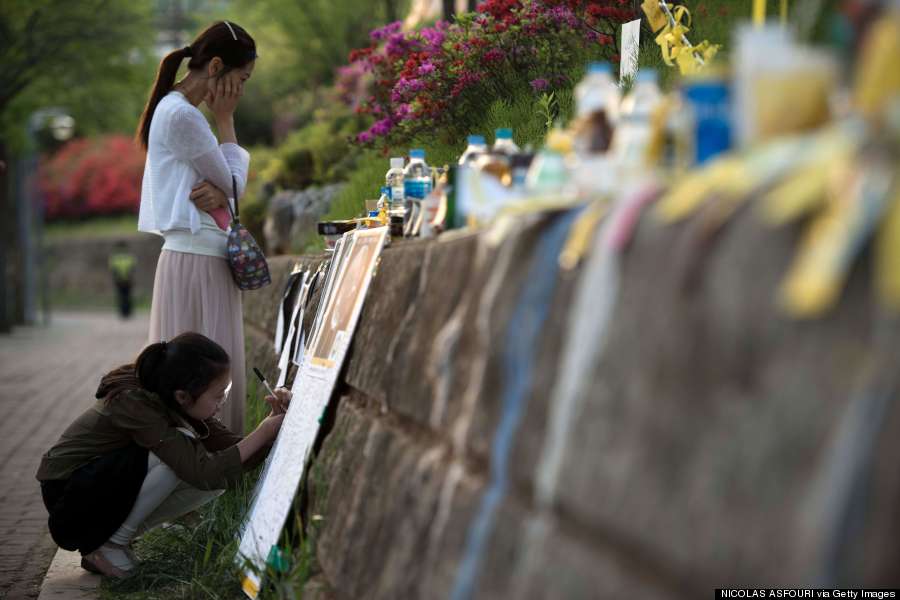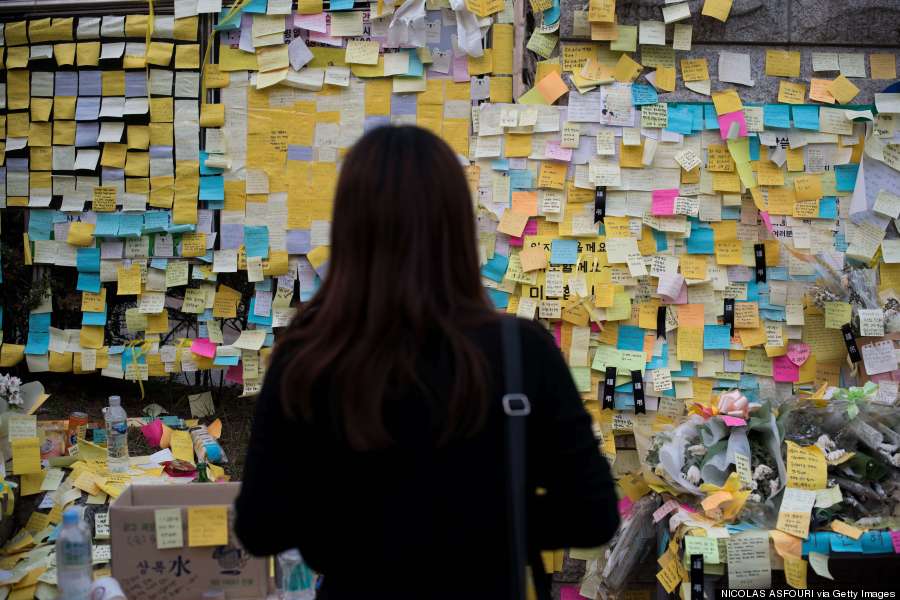 Outside the high school, community members left cookies, candy and school supplies as tributes to the victims.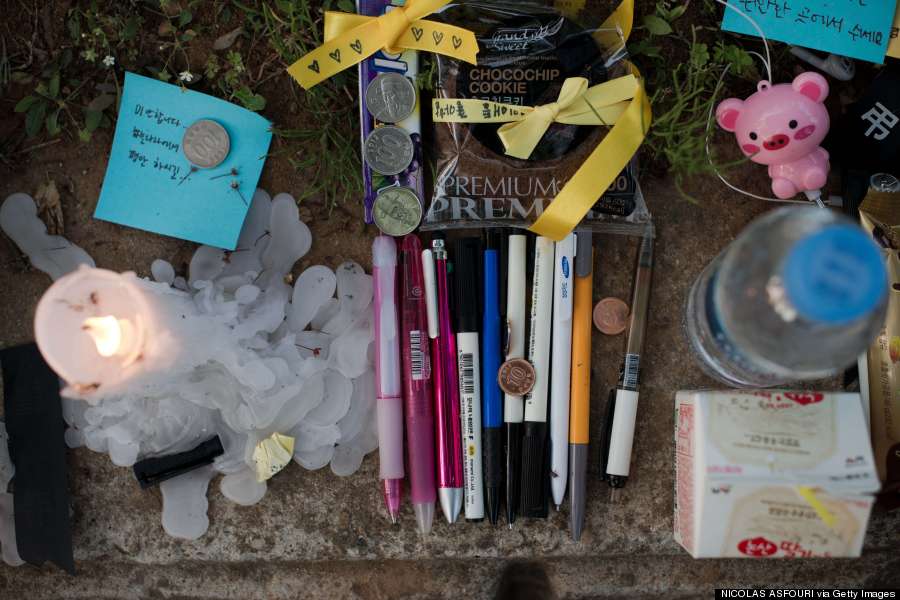 The tributes were not limited to South Korea. In Japan, a memorial was held at the Korean Residents Union in Tokyo. In the U.S., Korean-American associations hosted their own memorials -- like this one in Chicago. Mourners in the Illinois city donned yellow ribbons. Back in South Korea, a candlelight vigil for students on the ferry was held in central Ansan on Friday. Hundreds of people attended.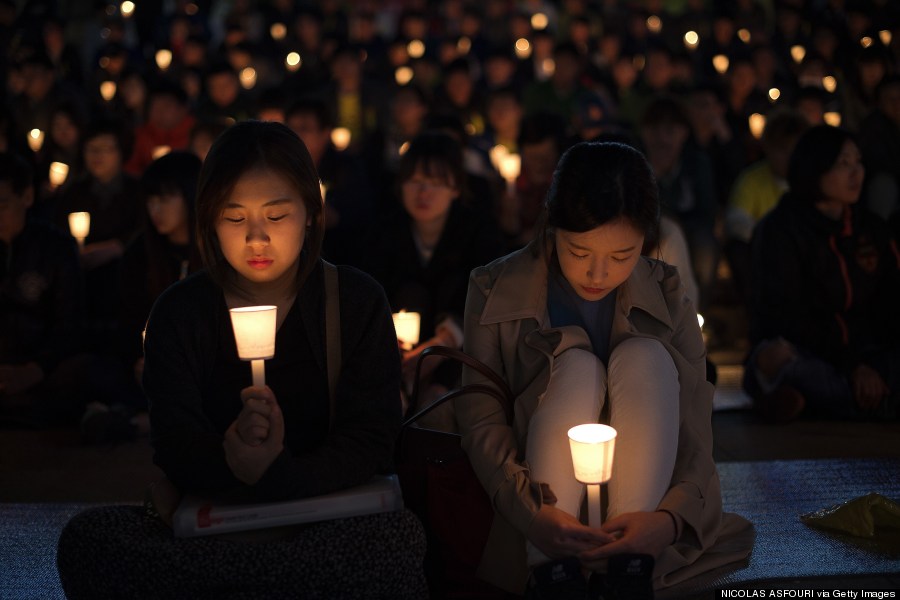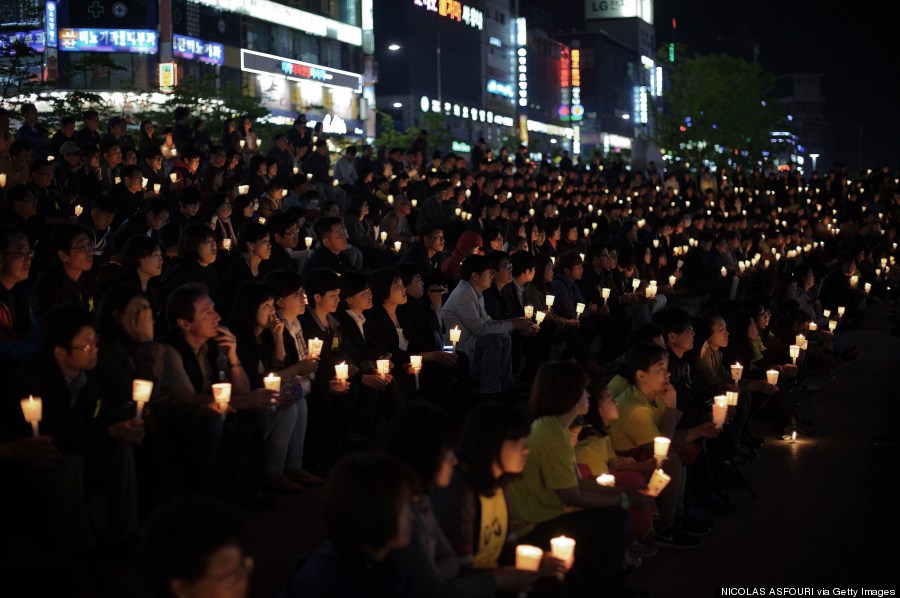 REAL LIFE. REAL NEWS. REAL VOICES.
Help us tell more of the stories that matter from voices that too often remain unheard.