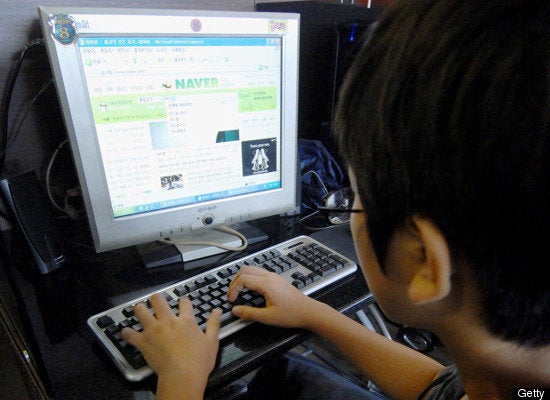 South Korea's Internet connection speeds, already the fastest in the world, are about to get a whole lot faster, the New York Times reports.
"By the end of 2012," writes the Times, "South Korea intends to connect every home in the country to the Internet at one gigabit per second. That would be a tenfold increase from the already blazing national standard and more than 200 times as fast as the average household setup in the United States."
Exactly how much faster is South Korea's average internet connection speed? According to Akamai's recent State of the Internet report, South Koreans enjoy an average connection speed of 16.63 megabits per second. By contrast, the average United States internet surfer can expect speeds of 4.6 megabits per second.
South Korea's Internet is not just faster, it's cheaper. The Times writes that U.S. residents pay about $46 a month for their comparatively slow service, while South Koreans who enjoy above-average connection speeds of 100 megabits per second pay only $38 a month.
The United States has a lot of catching up to do. Indeed, the government in Seoul has already begun to roll out their proposed improvements. "A pilot gigabit project initiated by the government is under way, with 1,500 households in five South Korean cities wired. Each customer pays about 30,000 won a month, or less than $27," according to the Times.
Akamai ranks the United States as the second most-connected country in the world, in terms of the number of Internet users (South Korea is number 11), but connection speeds vary considerably throughout the country. The most recent U.S. Commerce Department study found that as many as one in 10 citizens lack Internet speeds adequate for streaming videos or loading web pages. "There are still too many people and community institutions lacking the level of broadband service needed to fully participate in the Internet economy," said a spokesman for the study, according to the AP.
President Obama has committed to a plan to provide 98% of Americans with broadband Internet access over the next five years and has requested billions to implement this plan.
Still, the U.S. has its work cut out for it. On Akami's list of fastest internet connections, the United States falls in at number 12--behind Canada and the Czech Republic, among others. Take a look through our slideshow of countries with fastest Internet connection speeds to see which else you can find connection speeds that trump the U.S.
Related
Popular in the Community