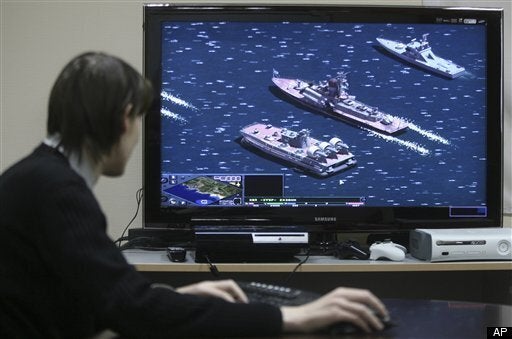 "Other people sacrifice their sons to the nation, but I gave my son away to online games," one South Korean mother told Donga, a South Korean news outlet.
In an effort to curb video game addiction among youth, South Korea's Ministry of Culture, Sports and Tourism has implemented a sort of gaming "curfew" that will block underage users from accessing online computer games after midnight.
A survey of over 1,500 public school students conducted by the Korea Youth Counseling Institute found that nearly a third (29.3 percent) showed signs of game addiction, while nearly 40 percent of male students were determined to be addicted.
The Korea Herald offers details on the proposed video game ban:
According to the ministry, underaged users will be forced out of gaming sessions when online access automatically shuts down as soon as the clock strikes midnight.

The policy also includes a "slowdown" system in which internet connection speeds will be stifled dramatically if underaged users are logged on for a lengthy period of time.
Users would be able to choose between three different, six-hour "blackout" periods: midnight to 6AM, 1AM to 7AM, or 1AM to 8AM.
According to the Korea Herald, it seems the ban will apply only to a select group of online games, or around 19 role playing games in all, which together represent around 79 percent of South Korea's online gaming market. These would include "Maple Story," "Mabinogi," and "Barameui Nara."