 If you thought "Just Dance" wasn't that great, you're not alone. The Associated Press has released photos it says depict a South Korean Christian group praying that Lady Gaga's April 27th concert in Seoul be canceled, on the grounds that "Just Dance" is not appropriate for public consumption.
South Koreans under the age of 18 have already banned from attending the concert, the AFP reports. Initially, the show was deemed suitable for anyone over the age of 12, but the Korean Media Rating Board upped the age of entry.
The photos, which are available for viewing in the gallery below, show members of a church group holding defaced signs of the pop singer and passionately praying.
One of the prayer rally's organizers told the AFP that he hopes to cancel the show so that "homosexuality and pornography will not spread around the country." Likewise, the Korean Association of Church Communication pledged to stop Korean youth from being "infected with homosexuality and pornography."
Earlier in April, Lady Gaga tweeted hopes that the government would change its mind about the 18+ age restriction on her show. The New York Times reported that Marilyn Manson, Jay-Z and 50 Cent have had similar restrictions put on their concerts. None of the popstar's other Asian dates have an age restriction on them.
Of course, concerts in the United States are frequently restricted to those over the ages of 18 or 21, though the availability of alcohol -- not the spectre of teens becoming "infected" with homosexuality -- is usually the given reason.
Gaga is launching her Born This Way Global Tour in Seoul and will then go on to perform in select other Asian cities before commencing 21-show European run. The singer arrived in the country on Friday and was spotted in a surprisingly glamorous dress with a seriously plunging neckline.
PHOTOS: South Koreans Try to Pray Away Lady Gaga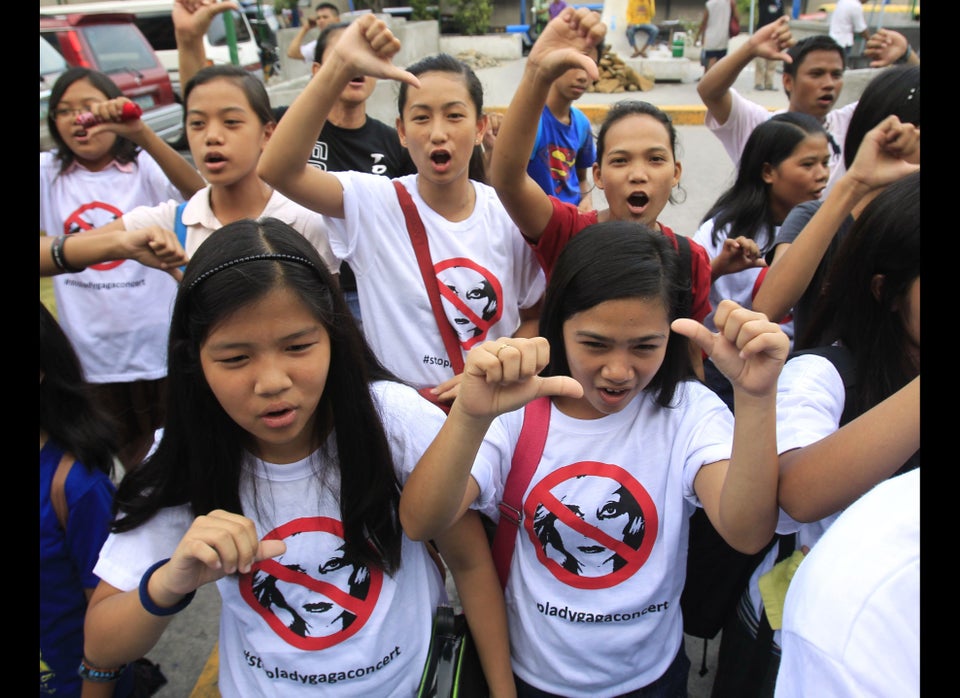 Lady Gaga Protested
Popular in the Community