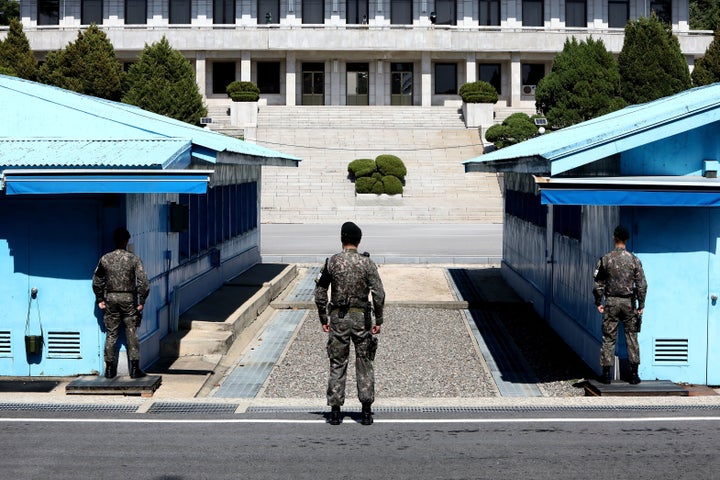 The move comes amid thawing tensions on the Korean Peninsula and just days ahead of an April 27 meeting between North Korean dictator Kim Jong Un and the South Korean President Moon Jae-in. Moon is expected to set the groundwork for Kim to abandon a contentious nuclear weapon program, something the North has said it was open to if certain security guarantees were met.
Diplomats have tried to forge a lasting peace treaty between the two countries for decades. The Korean War has never technically ended since it began in 1950, although a truce, called the Korean Armistice Agreement, was forged in 1953. That led to the creation of the Demilitarized Zone that divided the peninsula in two and effectively ended the conflict.
A permanent peace treaty would replace the armistice and would need to be signed by both Koreas, as well as by the United States and China, who were signatories to the original agreement after backing the two countries during the war.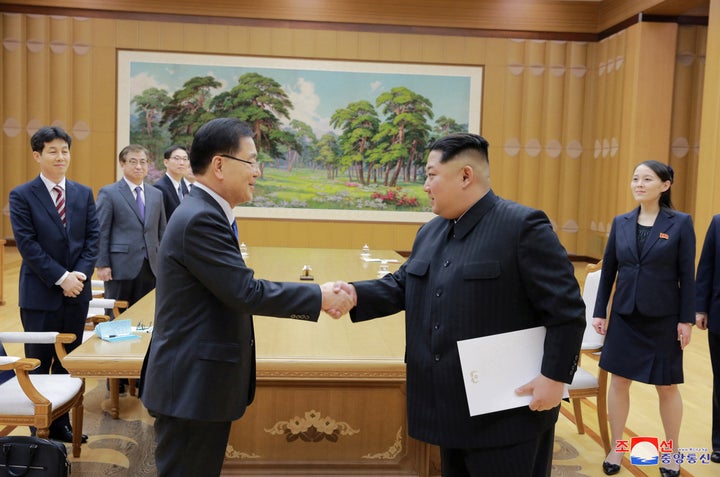 Chung Eui-yong, the South's national security adviser, said he had discussed such a treaty with U.S. national security adviser John Bolton ahead of President Donald Trump's own meeting with Kim, expected to take place sometime in May or June, The New York Times reported.
"We held in-depth discussions on various ways of how to end hostilities and eventually establish a peace regime on the Korean Peninsula, how to address the North Korean concerns and how to ensure a bright future for the North if it makes the right choice," Chung said Wednesday, according to the Times. "Mr. Bolton made it clear to me that he will do his best as an honest broker in successfully implementing President Trump's peace policy on the Korean Peninsula."
China, a longtime ally of Pyongyang, has already signaled some support for the treaty but has not formally endorsed the idea, the Times reported. A spokeswoman for the Chinese Foreign Ministry said at a media briefing that the country's "attitude is open and supportive to any peaceful means to resolve the Korean Peninsula issue through consultations."
Activity around North Korea's meeting with South Korea and the U.S. has rapidly picked up in recent days. CIA Director Mike Pompeo secretly met with Kim over the Easter weekend to prepare for talks with the U.S. Trump confirmed the encounter on Twitter this week, saying the meeting "went very smoothly and a good relationship was formed."
"Denuclearization will be a great thing for the World, but also for North Korea!" he wrote.
Trump has expressed optimism ahead of the talks but has continued with some of his traditional bluster. On Wednesday he vowed to cancel the summit or "respectfully leave" it if the meeting "is not fruitful."
"I think we're going to be successful," he said at a news conference from his Mar-a-Lago resort in Florida. "But for any reason if I think we're not, we end."
Popular in the Community