South Korea fired warning shots on Wednesday near an "unidentified flying object" over its border with North Korea, a military official told Reuters, while a news agency said it was a suspected North Korean drone.
The object returned to the northern side of the border following the warning shots, the official at South Korea's joint chiefs of staff told Reuters.
The South's Yonhap News Agency reported that South Korean forces fired about 20 machinegun rounds at the suspected North Korean drone.
The official declined to say how many shots were fired.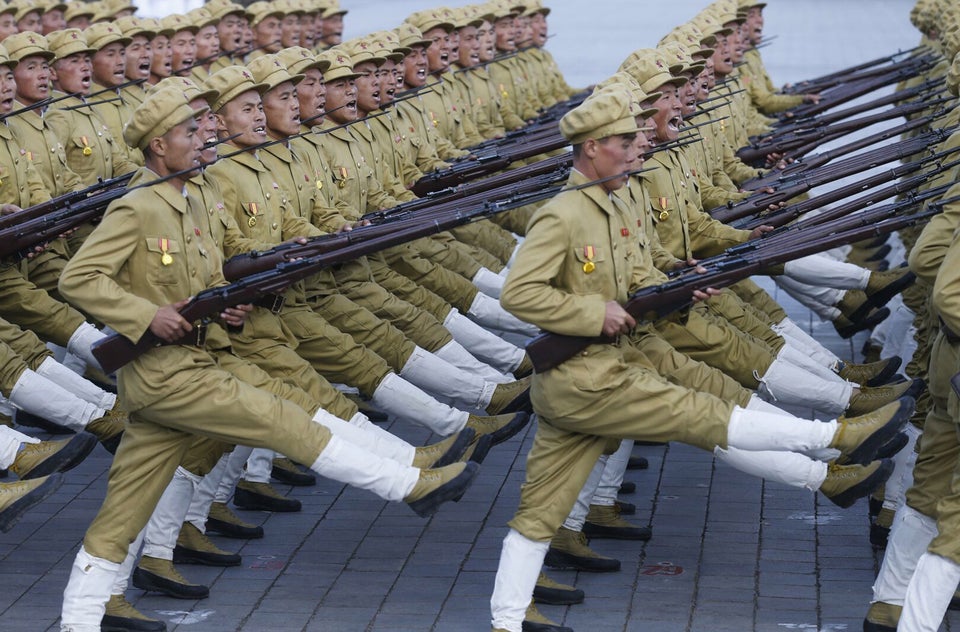 North Korea Military Parade
Related
Popular in the Community