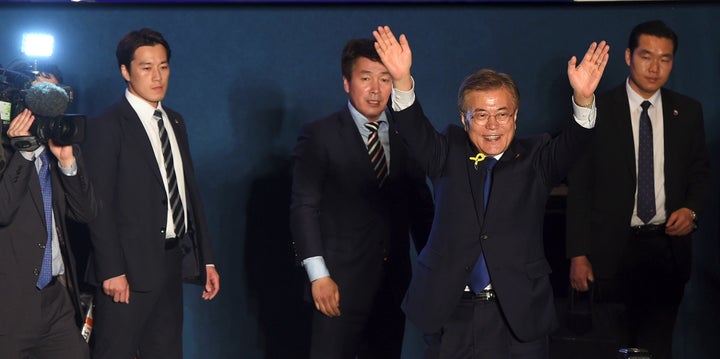 After a year-long scandal surrounding South Korea's former president, the country finally swore in their new leader, Moon Jae-in, this week. Moon represents a turning point for the country whose government was embroiled in a high-profile corruption scandal.
And that's all well and good, but there's someone in the new president's camp who is causing a different type of scandal.
His name is Choi Young-jae, according to the Korea Times, but you may know him on Twitter as the new South Korean president's hot bodyguard.
Choi is said to be a part of President Moon's "handsome brigade," a term coined by Korean media and given to the group of apparently good-looking individuals who have been selected to be the "attractive public face of the new administration," according to the Korea Times.
Even in the attractive presidential bunch, Choi's smoldering good looks have captured the internet's heart.

Twitter user Elena Yip, who was one of the first people to publicly praise the distractingly handsome bodyguard, even imagined a romantic storyline for Choi that would fit right into passionate Korean drama TV.
The way he's always photographed staring sternly into the crowd makes for the perfect inspiration for fan fiction.
After pictures of Choi went viral this week, South Korean blog AllKpop.com did the internet a favor and unleashed even more photos of the now-famous bodyguard.
Fans of Moon's bodyguard will just have to find other ways to get the man's attention.
In addition to protecting one of South Korea's most prized assets, Choi is also doing the world another favor: He's obliterating the stereotype that Asian men are weak and unattractive.
Thank you, President Moon, for introducing one of your finest protectors to the internet. Our collective thirst thanks you.
Related
Before You Go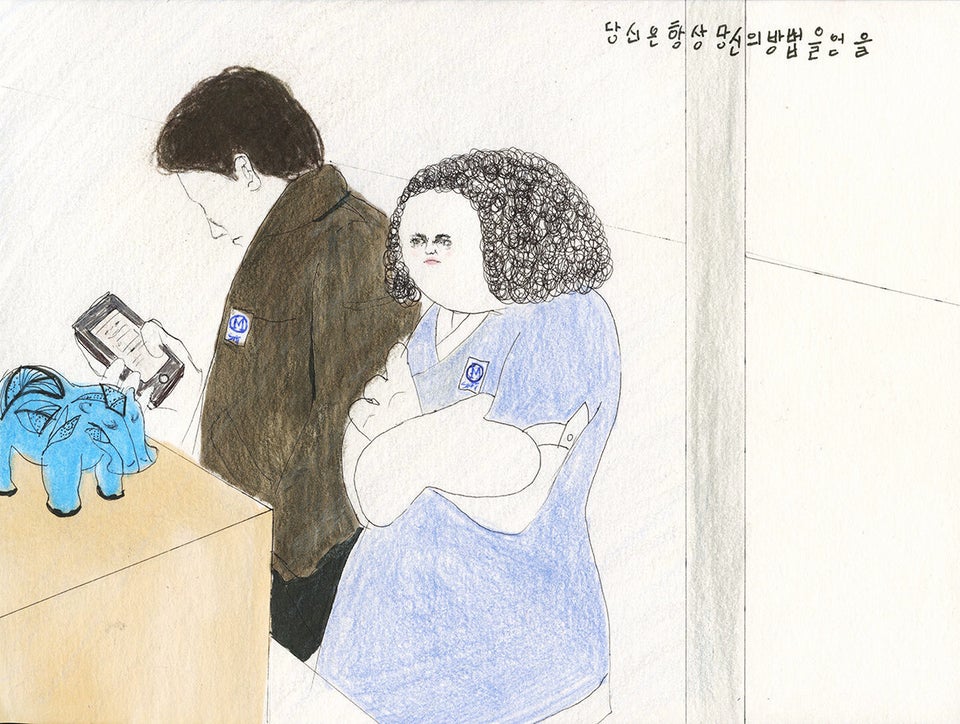 Bad Korean
Popular in the Community