SEOUL, Oct 3 (Reuters) - South Korea aims to promote a message of life and hope and at a bridge over the River Han in the capital, Seoul, that has the unenviable reputation as the favourite place for people wanting to commit suicide.
South Korea's suicide rate has been the highest among developed nations for the past eight years, with almost 43 people choosing to end their lives every day.
The Mapo Bridge, one of 25 over the capital's river, has seen 108 suicide attempts in the past five years but authorities aim to bring that down by placing signs along it with messages such as: "the best part of your life is yet to come".
"At first we considered constructing a wall but that is just a band-aid," said Seoul city government officer Park Haung-jae.
"In fact, more people came to the river after screen doors were installed at subway stations," said Park, referring to screens at subway platforms to stem a spate of suicides there.
The messages on the railing on the Mapo Bridge were chosen by psychiatrists and are aimed at reducing tension and even getting people to relax with humour.
"Did you know gorillas all have blood type B?" reads one message. Another bears a standard Korean greeting: "Have you eaten yet?"
"Doesn't it feel good to be outside walking on a bridge?" asks another, while another simply says "Worries are nothing".
Some photographs of cheerful members of a family have been posted and there's even a statue of a person comforting another.
Park Young-ki, chairman of the Korea Suicide Prevention Union, said people considering suicide were highly agitated.
"By looking at phrases or images they like it may help them come to themselves," Park said. "Those who try to commit suicide want someone to stop them."
Experts say a major reason for South Korea's high suicide rate is a reluctance to bring up issues like mental illness or stress in a society in which people fear being stigmatised. (Editing by Robert Birsel)

Before You Go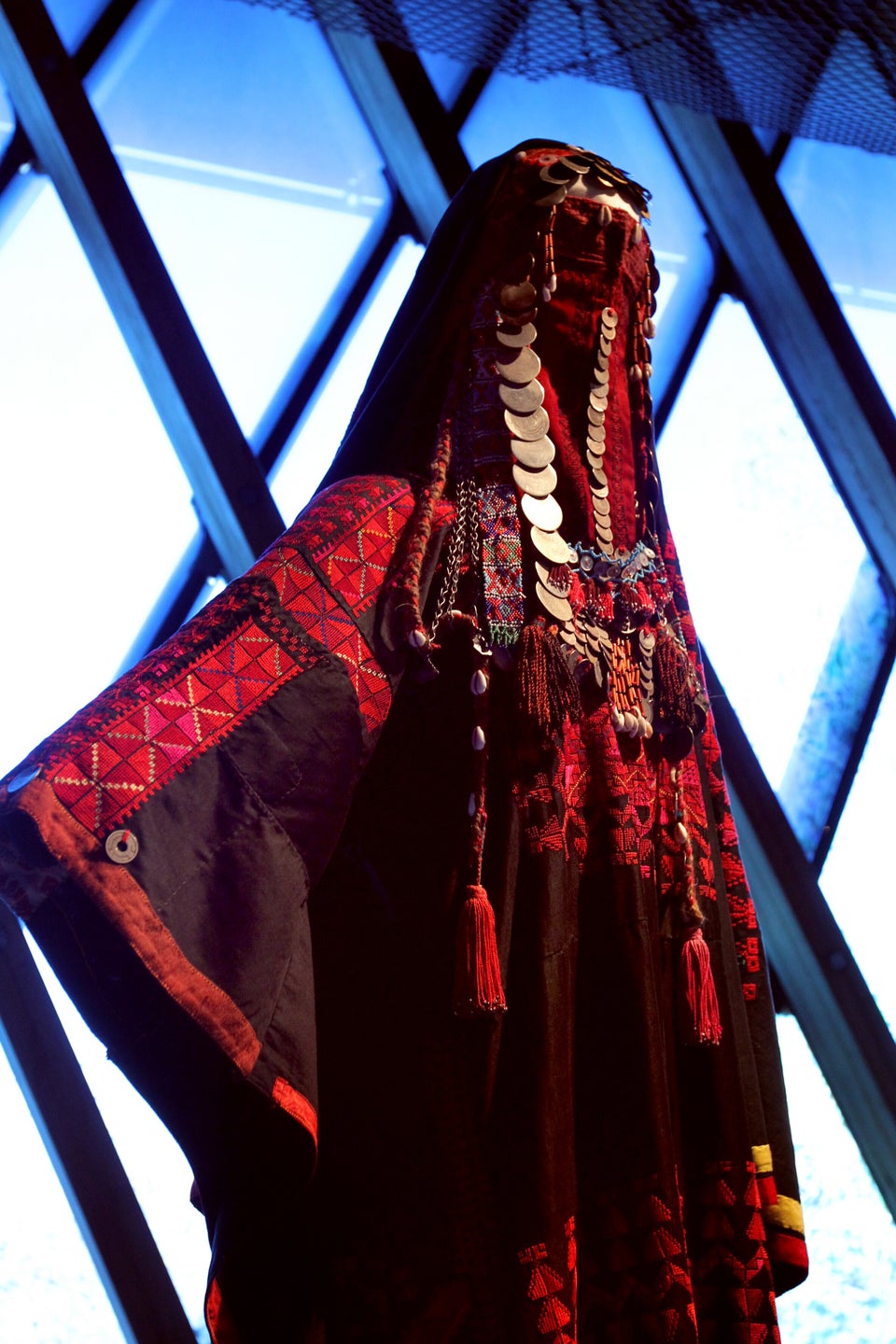 Islamic Fashion
Popular in the Community