"South Park" called Harvey Weinstein out amid mounting allegations of sexual assault against the Miramax co-founder in a way that was fitting for the famously crass show ― a poop joke.
The kids of "South Park" had a big problem in Wednesday's episode. They were trying to become superheroes so they could sell a project about their lives to Netflix (the company will buy anything, as Cartman explained). Led by Cartman's raccoon-like character, the group dubbed themselves "Coon and Friends" — yes, the show apparently thinks its funny to reference the highly offensive slur.
The group of superheroes' arch-nemeses wouldn't stop spreading disgusting fake news about them, destroying their brand and their chances of creating bingeworthy video content.
As the town started to hate the new superheroes more and more, Cartman and his gang accosted someone who unfollowed them on Instagram, asking why he would do so.
"Because you victimize innocent people and poop in little girls' mouths," the former Instagram follower explained.
Cartman and the gang are taken aback by the accusation.
"That's not true," Cartman responded. "We're 'Coon and Friends,' not Harvey Weinstein."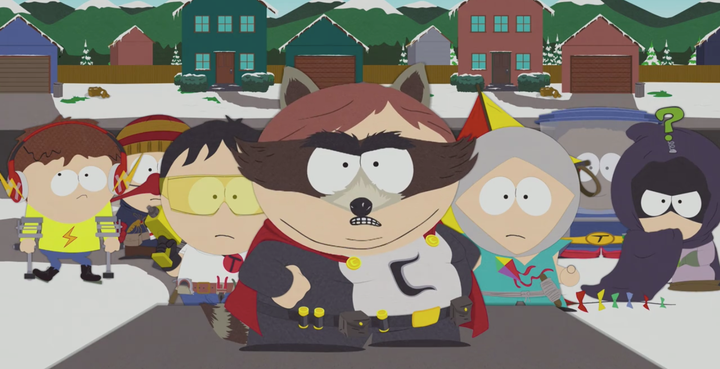 In the version of the episode that currently streaming on Hulu, this exchange is repeated after the credits, reiterating the Weinstein joke.
Popular in the Community